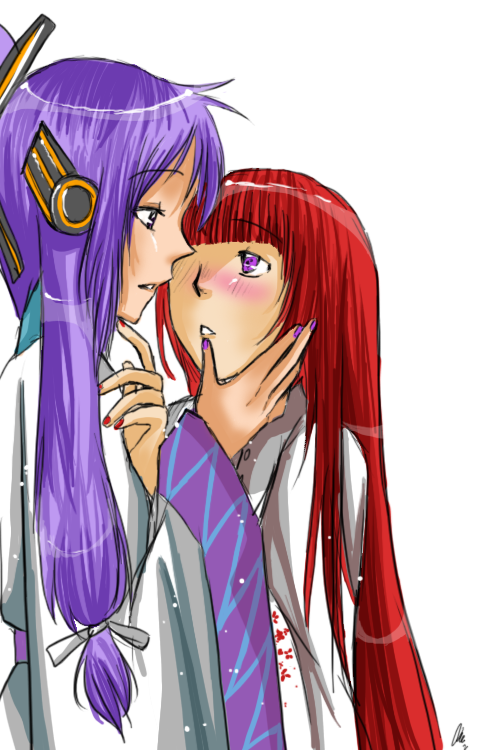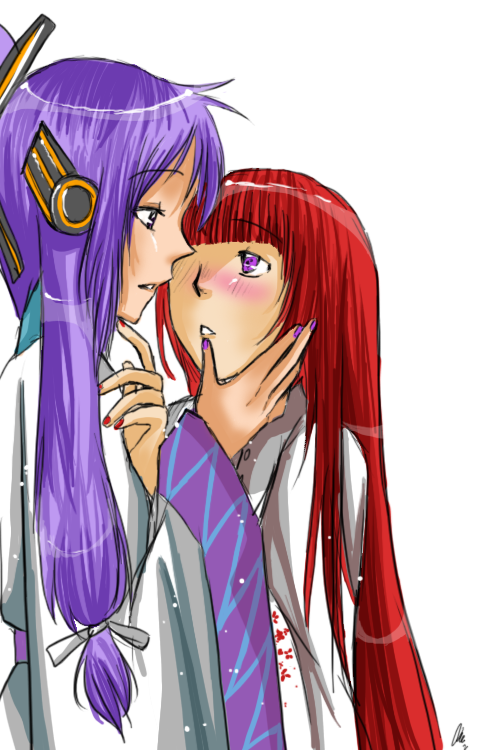 Watch
LOL PLZ FULLVIEW ;M; *thumbnail looks crappy*
KJSDHFSKF HAPPY BIRTHDAY

!!!!!!!~~~ Althoughitwasyesterdayahaha
I TOLD YOU I'D DRAW DARKXGAKUPO UFUFU

kjsdhfkhf
I HOPE YOU HAD A GOOD DAY!!! HAPPY BDAY HAPPY BDAYYY~~~
FOOOOOR YESTERDAY~~~


not putting in VG for now as it is primarily isu's birthday presenteee ;0;

Oh goshhhh, this is really adorable XDDDD!!! Sobb you draw Dark and Gakupo so nice, Madgic ;;;;
Dark's so cute with that expression and Gakupo-sensei, why are you leading your students astrayyy? *//V/*/<44444
*brings Parthenope to catch them in the act!* dramaaaa +u+b
Reply

That's... that's so awesome! Their expressions are lovely and the way you've coloured everything is just so pretty!~ There's some kind of sincerity to this picture that I just love!~

Reply

omfg why can I post my retarde3d spaz comment here ;___;
Reply

LOL oh. I can't post it because dA thinks it's spam XDDDDDDDDDDDDDDDDDDDDDDDDDDDDDDDD
Omg.
I'm like burnt out. I like...... spazzed out my brains just now when I saw this. I don't even....
OMFG OMFG OMFGGGGGGGGGGGG




















ASGHDFJAHGFJDFGKSGLJDFGLJDK////////// nnnnnnnnnnnnnn OMG I LOVE YOU MADDDDDDDD FOR EVERRRRRRRR











THANK YOUUUUUUUUUU aaahhhhhhhhh Dark expression is soooooo longing and ffff////////////// LOL i prefer him with Pasta-chan BUT THIS IS WHAT HE'S DREAMED OFFFFFF <333333333334567891011121314151617181920212223242526272829
Reply

LOL XDDD
HJGSDJFGJHFD I'M SO HAPPY YOU LIKE IT ;M;<3333333


AHAHA XDDD NEXT TIME, NEXT TIME~~ *A*\\


hdsgfhjsg bawwww TT3TT<333

Reply

Reply

eUe~
Bahaha, I'm not use to drawing BL ; 3 ;;;
TY NIKKEHHH

Noway, it's their dirty little secr-- /shot
Reply

aww it's just like hl but with manry mens. ; u ;b you did it perfect sob. /jealous

lollll NOT FOR LONG.
Reply

nice, i really liked this one






Reply