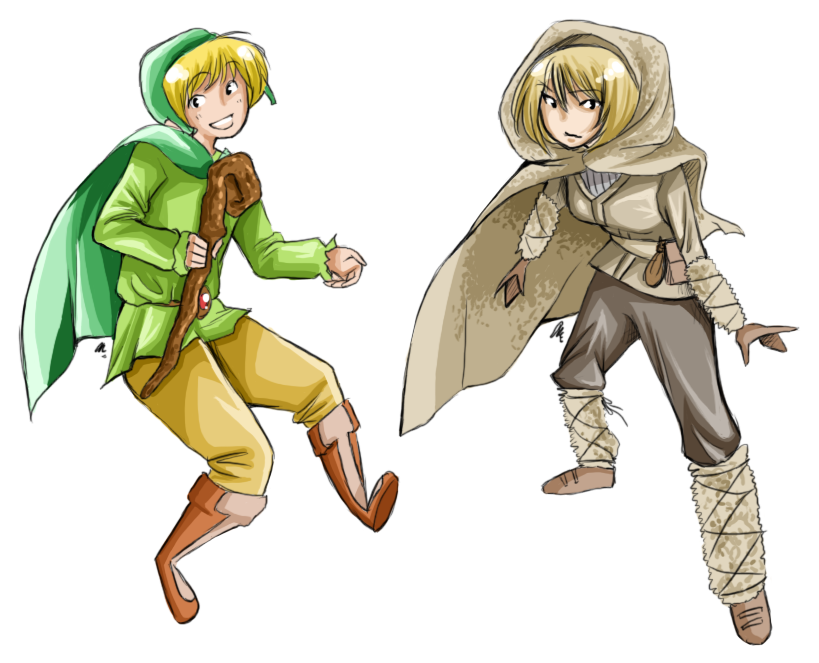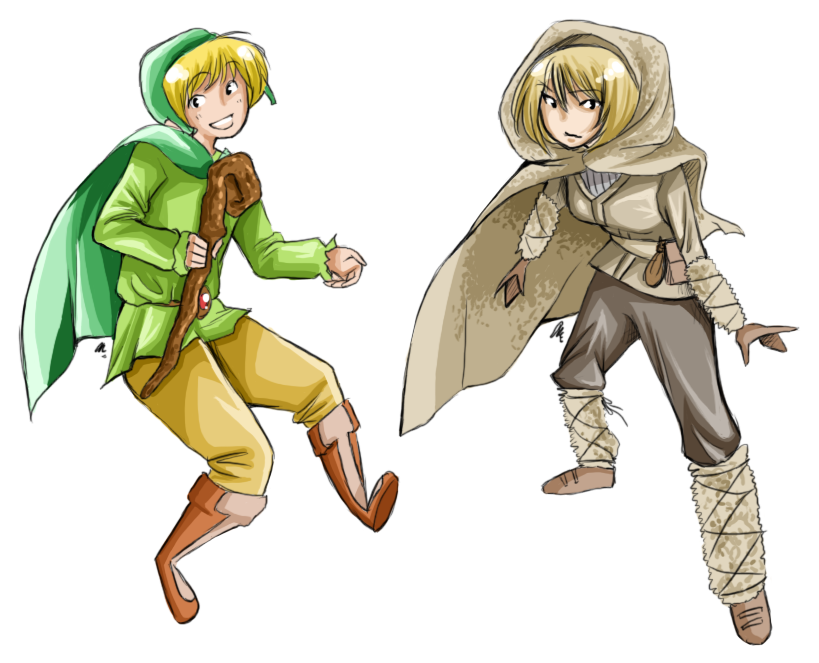 Watch
It was ~
PrimroseMoon
s' sisters' birthdays on the 18th and 19th and asked me to draw their OC's for their birthdays (Last year they did so for Primmy, it was sweet >v< )
Primmy said I could upload them now, so... jsdhfs here they are XDD!! Idk if they've recieved them yet, but if not then... supriiise 8DDD;

's OC, Wynona (right)

's OC, Alfin (left)
...I shoulda introduced them the other way round, shouldn't I?;;; argh w/e

SQUEEE! SO CUTE!! ME LOVES YOU MAD!!! L-O-V-E-S YOU MAD!!!! You're the bestest friend not on my Watchlist-
WHAT!? I MUST AMEND THIS!!
*watches*
So much better...

Reply

LOL HFF DFKGDFASGJA Q3Q////
I'm so glad you like it!! ;U;~~ And thankyou very much kjhgkadf TT0TT<3333333



Reply

Oh my stars...
There are so many spelling errors, I don't know
where
to begin!

I love it very much, and Primrose Moon speaks ever so highly of you so I have to keep you on my buddy list forever!

Reply

Oh my gosh, wow!!!

You drew my Wynona!!


Wow, this has really caught me off guard... I love it so much!! You made her look so amazingly adorable!!! Thank you so much, Mad!! I'm so surprised to receive such a gift from you, thank you so much!!



Reply

Yayy~!! I'm so glad you like it haha, Wynona was fun to draw :'DDD Agaga thankyou, and you're welcome~~ TTvTT<3333

Reply

Awwww, it's no problem at all! I should be thanking you!! ;u;
Honestly made me so happy seeing this---thanks again Mad~~


Reply

awww so sweet >w<
and OUO ffff teh shading is so coooool~

Reply

adgjalgjadk they're so cuteee ahhhh. ;3; totally love the way you did everything. esp the colouring n' poses ///
Reply

The poses you placed them in are really great!
Reply