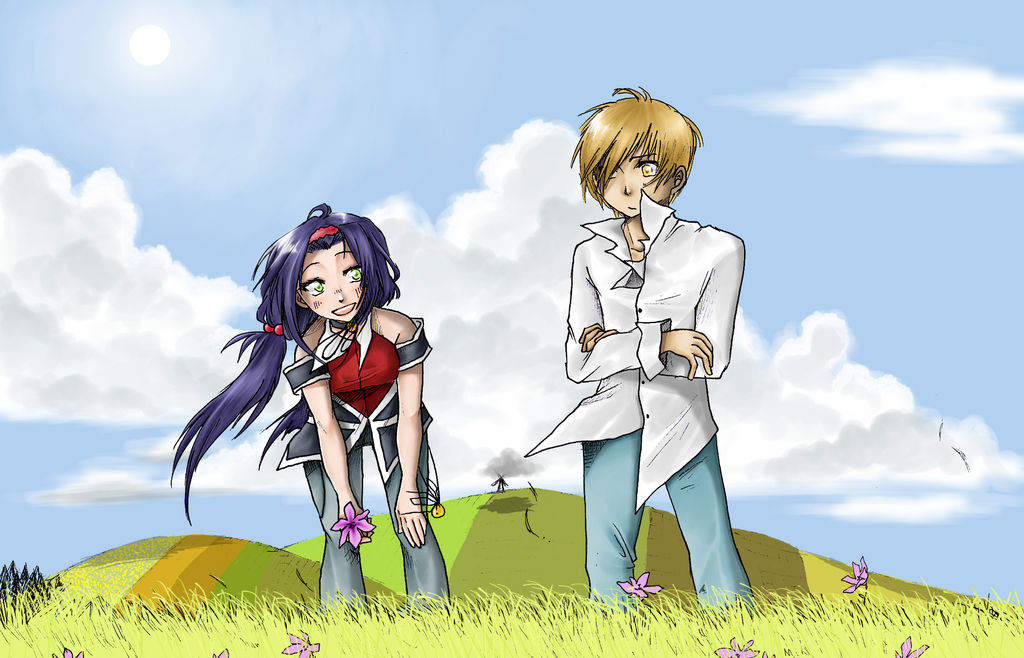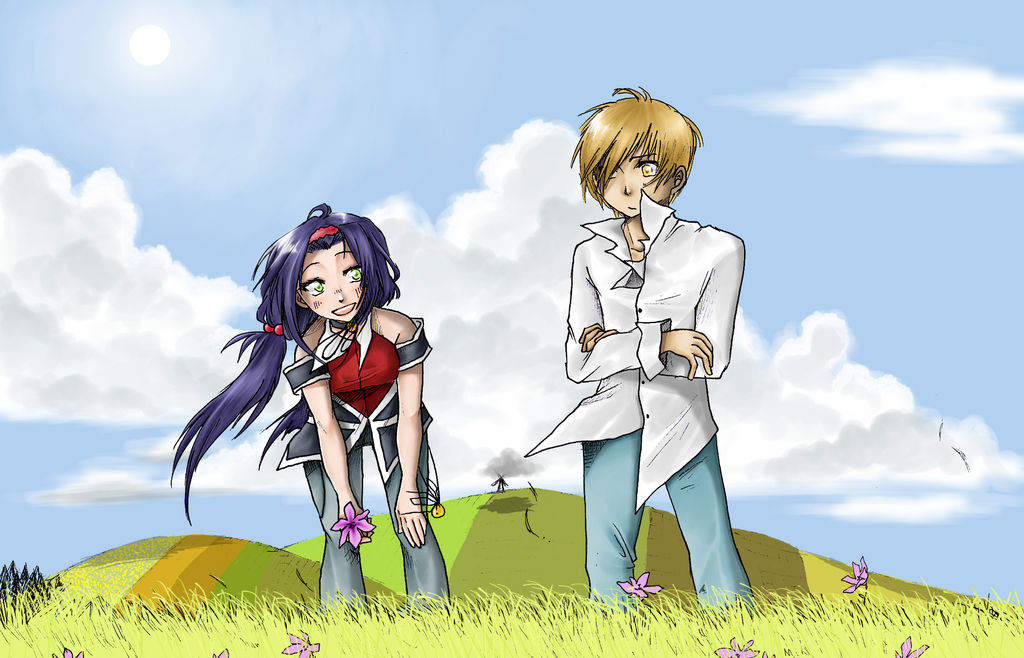 Watch
Art trade with

~!!
Her characters
Harumi and Daisuke
>v<//
SOO sorry for taking so long ;D;!! And sorry for the boring bg OTL!! I hope I got their personalities right!
I'm actually quite happy with the outcome lol, even if it feels a bit empty toward the right TuT;; /shoulda clipped it off or smth
Anyway, I hope you like thissss


only 2 more trades to gooo

D'awwwww, they are so cute <3~
Reply

OH DEM CLOUDS
I could live on them for a good few years
and never get bored
much
ANYWAY
These colours are loooverly, gurl! His expression is all hnngrr, while hers is like argharharghl, if it makes sense
which I think you know it does.
Reply
Reply

Reply

JHSDKHA YAYAY IM SO GLAD YOU LIKE ITT TTxTT!!! *and was worried about the personalities jhasgdjg pheww*
LOLOL DW TAKE YOUR TIME ON YOUR HALF ;D;!!!


TY AND YWWWW ////;g;
Reply

LFIJSAOJEOA AHHHHHHHHHHHHHH SO BEAUTIFULLLL ;A;

ohhh GURLLLLL I LOVE LOVE LOVE THE ATMOSPHERE AND THE FEELING OF THE WIND HITTING ON THE BODYYYY/////

THEIR HAIR FLOATS SO BEAUTIFULLY ;A; SO LIGHT AND FSLAIFJELFI NATURAL *U*

I ALWAYS LOVE THE WAY YOU DRAW YOUR POSE TT__TT SO NATURAL AND CUTEEE AND AWSOME///

I LOVE THE SPACE I CAN FEEL/// AND THE BG SO DETAILED AND LOVELY I LOVE HOW YOU DID THE GRASSES SO MUCH FLSAIJFLSE *NEEDS YOUR SKILLS PLZ THE WAY SOME PARTS FLOATS SO LOVELY TTATT

THEEE THE FEILD IN THE BG IS SO WIDE AND IT FEELS LIKE WE CAN SLEEP IN THEM TTUTT

THE SKY SO BEAUTIFUL ;//A//; F;SAOKFEAJELAFSE

FUFUFU *STARES///

AND THEIR EXPRESSIONS SO LOVELY TTUTT THE GUY'S LIKE YA OK AND THE GIRL'S LIKE HAPPY AND FLSAIJFASELF *HUGS THEM TOGETHER TTUTT
Reply

very nicee!! love the grass xD
is there someone back?? there is a cloud and kinda strange shadow... =w=
Reply

thankyou so much~!

LOL djskh nooo it was meant to be a windmill but it ended up... not XDDD
Reply

awwwwwwwwesome bg, bro. this picture is seriously cool. ;//3//; the shading looks so perfectttt
Reply