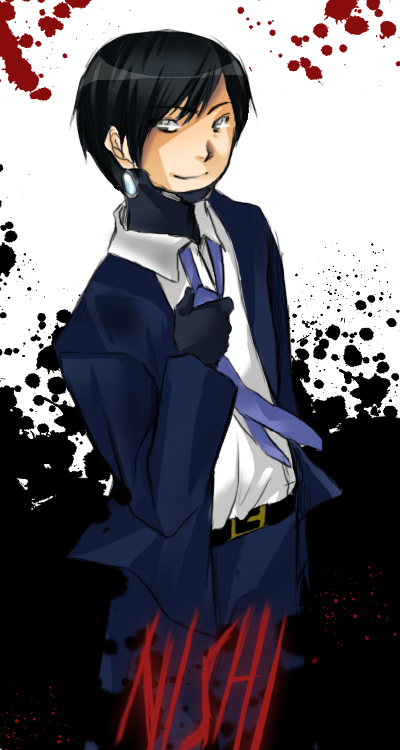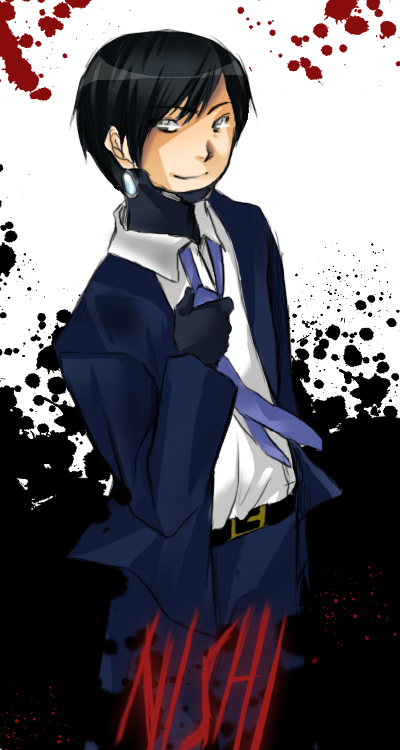 Watch
AT WITH

!!! TuT~
She asked for 'Nishi' from the anime 'Gantz' ahaha ;u;//
KJSHFDK I DONT WATCH IT but from the clip that I saw with him... he gave me 'this' impression? AAA so idk if the pose/facial expression/etcetc is correct for his personality;;;
*cries* I tried a different colouring style from my usual, to see how it'd turn out (OTL OTL sorry ninjies ;-; ) Annnnd... jdhfjdsf?? Everythings dark so you can bareley see it though agh TAT/ *fail on my part*
Snifsnif, I hoped it'd turn out better... but...
I HOPE YOU LIKE IT, MINICOW >v</// It was fun doing an AT with you haha :'DD
HGSDFJHGD LOOK AT HER AMAZING HALF SJDHFFKHSD
[link]
<3333333 DULCEEEE TT///U///TT~~~~
*will reply to comments and stuff later* ;;/ -going to bed-

Reply

WEKTMFSADG I JUST NOTICED WHO GAVE YOU THAT DULCE PICTURE LOLLLL /SLOW

g-god you are so luckyy ; 3 ; /stares at that picture forever
Reply

LMAO NIKKI XDDD
I knowww it's so pretty lol *stares with you* ;0;;
It's better than the original sob TvT/
Reply

Waaah, very cool!! *O*
I love the pose and the bg!! Very nice!! X]
Reply

Wahhh HIS POSE and that Dulcee ;u;

*just noticed!*
Reply

*replying to both comments*
Awwwe Thankyou Haruba ;//[]//;<333

you're a poet and you didn't know it 8DD /shot

Heee I know it's so pretty hjdsggf *stares forever* ;0;
Reply

Oh my goshhh, this so amazing @w@ I love the flowy but dark atmosphere here ♥♥
You draw older men so well, like with one glance you can already tell *[]*
~...that rhymed orz
I love how the guy vanishes to the black bg ;;;

*goes to check out your other AT's!!* ~~@//w//@//
Reply

AJGDMSKVAWOESAGDMVSAGSDK ;///U///; THE COLOURING MAD. THE COLOURING IS JUST SO BEYOND SEXYYY I CAN'T STOP STARING UNFFFFF
i'd tap that any day of the week
Reply

AAAAGH SO PERFECT ;n; so perfect in every way shape and form omggg I'M SO HAPPY. YOU DID A BEAUTIFUL JOB -HUGS SCREEN- omggg clothing/appearance/personality is all SPOT ON i love his face and your colouring style and yeyeyeyeyeyeyeye j D j so amazing thank you so much -collapses-
Reply

his so sexy <3
great job
as always!
Reply