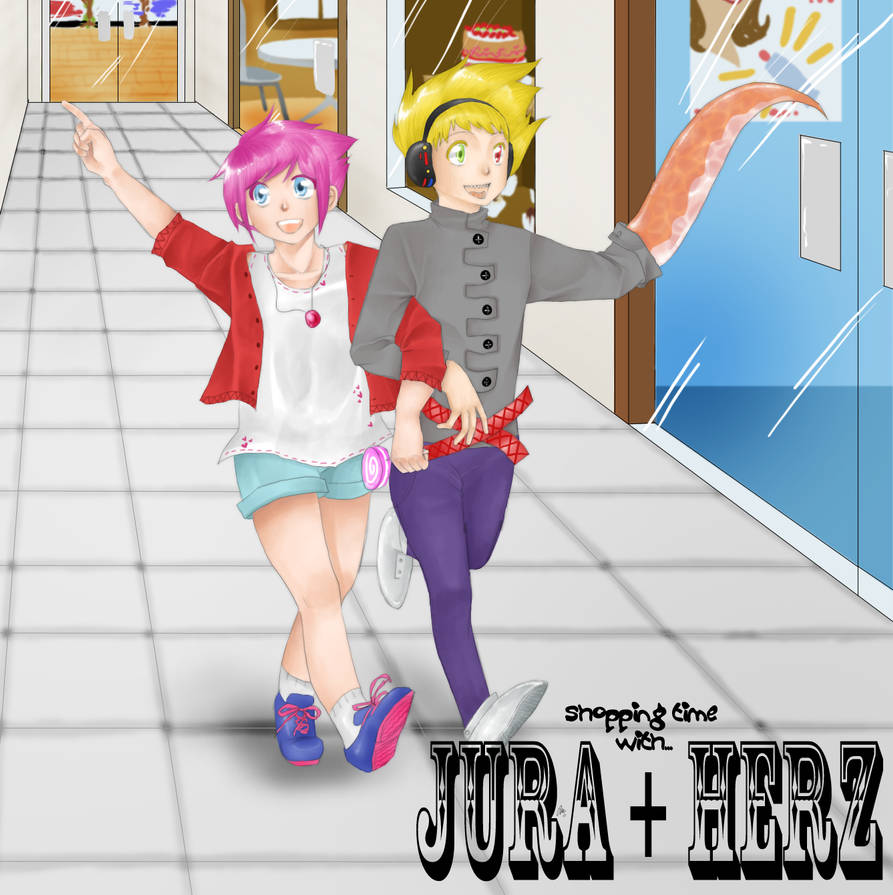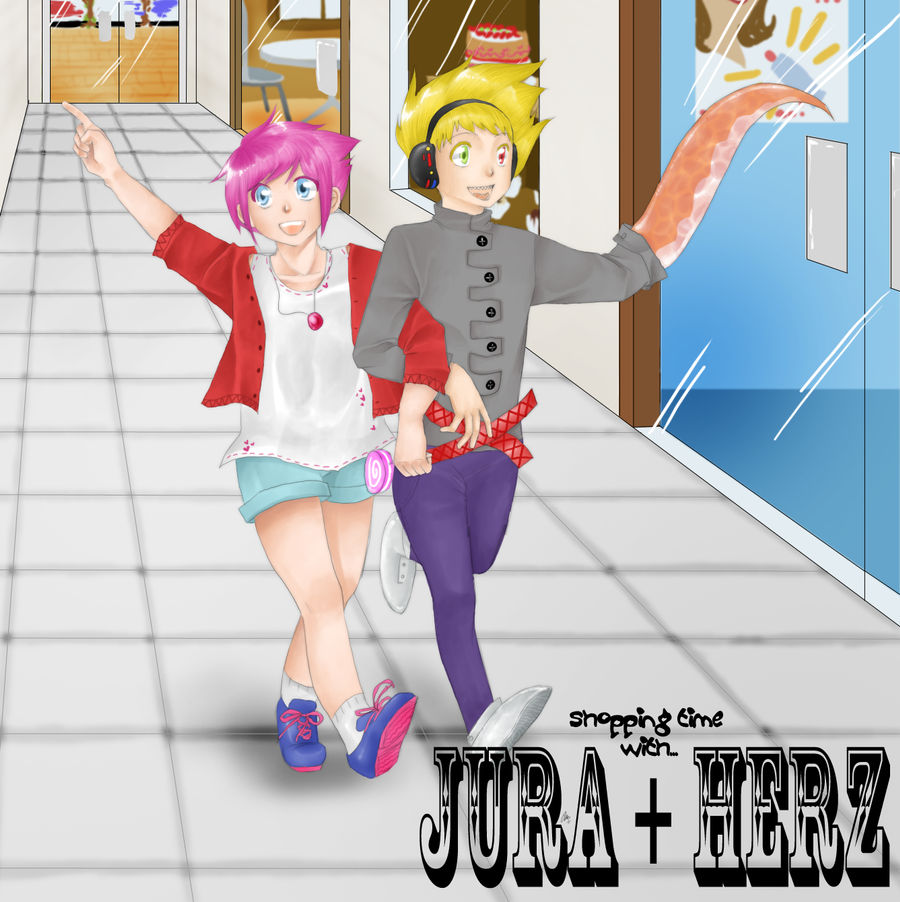 Watch
My half of my art trade with

~!! (kjdfhjsdhf look at her half ;A;!! :
[link]
)
She asked for her charas Jura and Herz from her comic
Boy Lessons
*u*!!
hdfkhsf I totally love their friendship relationship and was more than happy to draw them ahaha/// (but I think I mightve made them a bit girly-looking orz;;; )
S-SORRY THE BG WAS SO LAZILY DONE UJHDSFK;;;; And the lack of people wtf ITS A MALL lollll lets just say Herz scared them off \ovo/
ANYWAY, I HOPE YOU LIKE THIS MILKYYYYY//////<3333
You can totally put this as fanart too, I've been meaning to draw some anyway ;A;!! (and sorry for taking so long aaa /shutsup)

I FAVED AND RANAWAY CAUSE I WAS GONNA COMMENT LATER ON AND NOW I GOT CHANCE TO COMMENT FLIAFJSAOIFEJOWA
THEIR POSEEE FSLAIFJAEO THEY'RE LIKE YEAH MANG WE'RE GONNA SING AS WE WALK CAUSE WE'RE BROS HOHOHO
THEY WALK SO CUTE AND AWSOMELY
MANGG I LOVE HOW YOU DRAW HANDS ALL THE TIME TAT/// SO PRETTY AND REALISTIC/// I SPECIALLY LOVE HOW YOU DID THE POINTY HAND ON THE PINK HAIRED PERSON
MMM THAT CANDY LOOKS SO DELICIOUS TTATT LOLIPOP HAVEN'T HAD THOSE IN YEARS TTATT
MANG THE OTHER GUY'S HAND LOOKS DELICIOUS UNLESS HE DOES THINGS WITH THE HAND

THE BG'S PROSPECTIVE LOOKS SO AWSOME TTATT THAT CAKE MMMM LOOKS DELICIOUS ///
*LOVEEE TTATT
Reply

AWW MAYUU THAT'S OK MAN ;A;!!<3333333
DKSJFHAHF THANKYOU SO MUCH GORSHH TT//3//TT


AND JASHDKJF I TOTALLY LOL'D AT THAT XDD He probably does omgg e//A//e
AGAGA TY AGAIN MAYUUU ILUU////<333

Reply

OH MY FUCKIN GOOOOOOODDD OOOOOOOOOOOOOOOOHHHH OOOOOOOOOOOOOOOOOOOOOH!!!!!!!!
THIS IS PERFECT OMF I DON'T EVEN KNOW WHERE TO START!11
ok, so ill start with the background. IT IS AWESOME!!!! It is very simple but with such thoughtfull details! And it's perspectivy! not just some sky or field but a real shop with perspective!
AND I LOVE THOSE TOO! Yes greet the new presidents, everyone. And i find it totally rad that Jura looks so girly since I think it's a little bit strange to see you drawing BL so everyone can imagine that that's a girl =w=
ah you coloured the hair so awesomellyy!! and Jura's white shiiirrrttt ooooh~ and and you even gave them eye lashes of the same color as their hair! fff n herz looks japanese in that outfit and those headphones haha ;u;/
thank youuuu maaaaaaaaadddd!!! pleasure doing business with you <3
Reply

HGDSGSJG YAYAYAY I'M SO GLAD YOU LIKE ITTT////
Agagaga and ty so much for the thoughtful comment goshh ;A;!!! made me smileee///

Aww you're welcome, it was awesome doing business w/ you tooo haha~~~ *hope we can art-trade again one day >v<*!

Reply

Gah, I'm so jealous of your awesome skills mans ;A;
Reply

Reply

GJDG IM JEALOUS OF YOU BOTH FOR GETTING TO TRADE WITH EACH OTHER /lolwat

this is soo
COLORFUL AND CUTE AND LOL TENTACLE <333
demm cute boooys

goshhh I love you : D
Reply