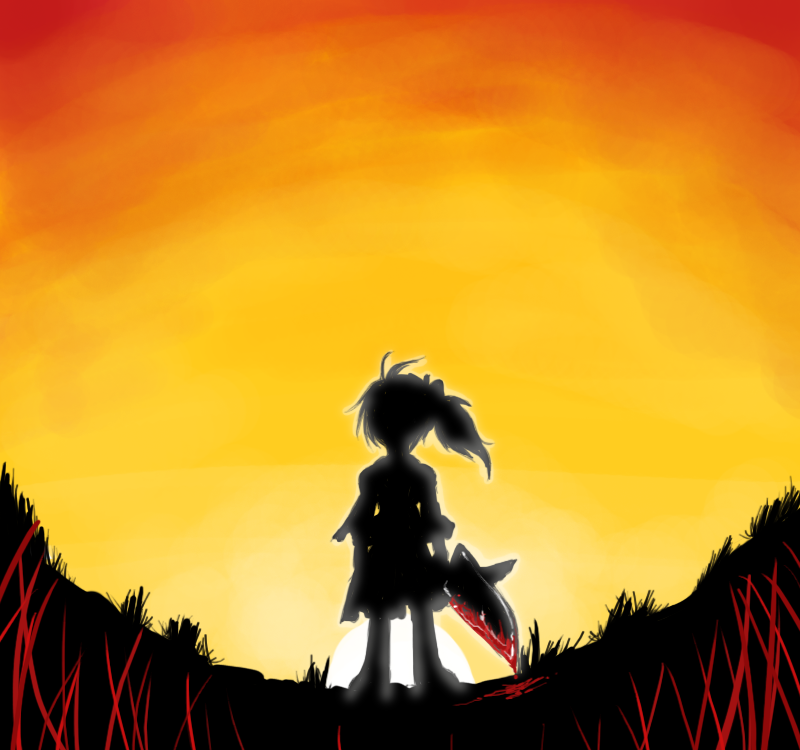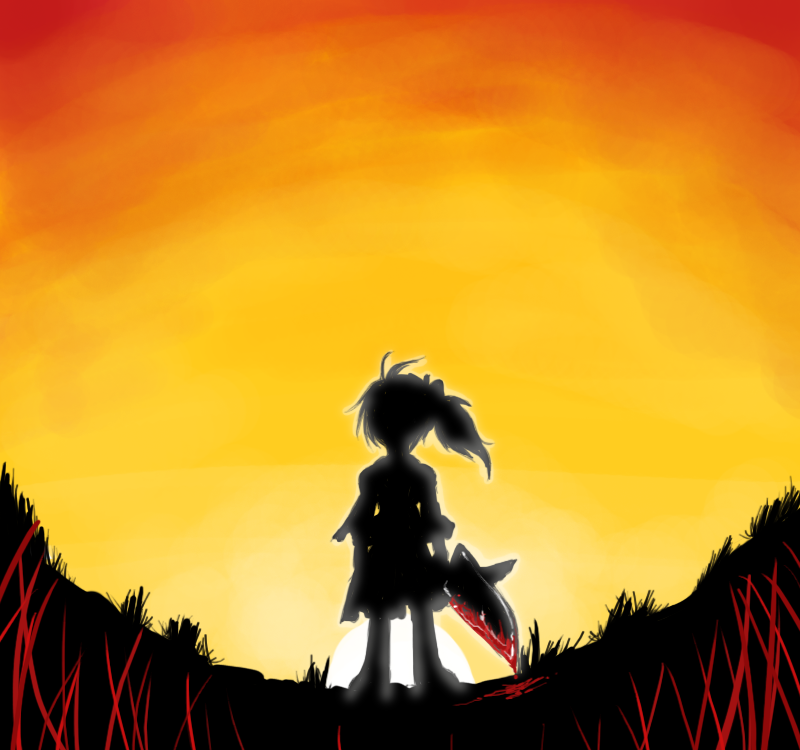 Watch
Theme 8/10 - four in the morning
Suggested by

---
I've.. never actually seen the sky at 4 am, but I HAVE seen it at half 5, so... 'half 5 in the morning' would be more accurate ahahaha/shot
So I imagine it would still be kinda dark at 4 e__e
Bawww I just like the sunset too much to make it nighttime I'm sorry XvX *not a good excuse*
I only realised afterward that the sky would probably be alot darker ;__; I JUST WANTED TO DRAW THIS /sobsob
---
WOAH IM STILL DOING THIS WHAT
Yeahhh.... 10 themes is a huge challenge for me rofl .___.
At least, at least I havent given up/not even started >A> that counts for something right??? No?? Ok. ;m;

YEAAAAAAAAAAAAAAAHHHHHH
; A ; you haven't seen it? aogmadgdg ;; you should bby. it's nice when it's dark/morning.

ahah a-at least you're up to 8/10 i'm still on 2/10.

iseenyoudrewoneofmyfavoritecharacters
Reply

Wahhhhh, look at that sunriseeeeee *__________*

From afar it seemed so blinding, so it's a powerful effect @w@!!
LMAO DULCEEEEE who did you kill this time? (and then it turns out to be some wild animal that attacked her :'I ) *[]*
Gasp!!
Ahh, it does count! QAQ/ Go go, Madgiiiccc ><///<333
Can't wait to see what you come up with the others. :>
Reply

asgfda HARUBA~~~ TTuTT


Ty very much~~~

LOL sameee ;____; porbably something lame-o lmao ufyhgkfdh
(
next is ying/yang, the one you suggested 0v0
)
Reply

You welcomeee, Madgiiic ;<;//<33
Haha yeah XDDD!

(Ohhh, it is kjdsjsfhjf \*//u//*/!! G-good luck on it!!♥ )
Reply

lol dont worry about the mistakes XD its still beautiful <3

haha ive only done 1/100 themes since last year OTL
Reply

YOU HAVEN'T!? You are missing out! It's dark and yet light at the same time... so pretty~ and yeah, sunsets are gorgeous so I can't blame you.
Honestly though, this is gorgeous - I love the backlighting! It's very clean and yet smooth at the same time. Very appealing! Ooh, and the colours~

Good job keeping up with the challenge though! C: Stick at it! ^^
Reply