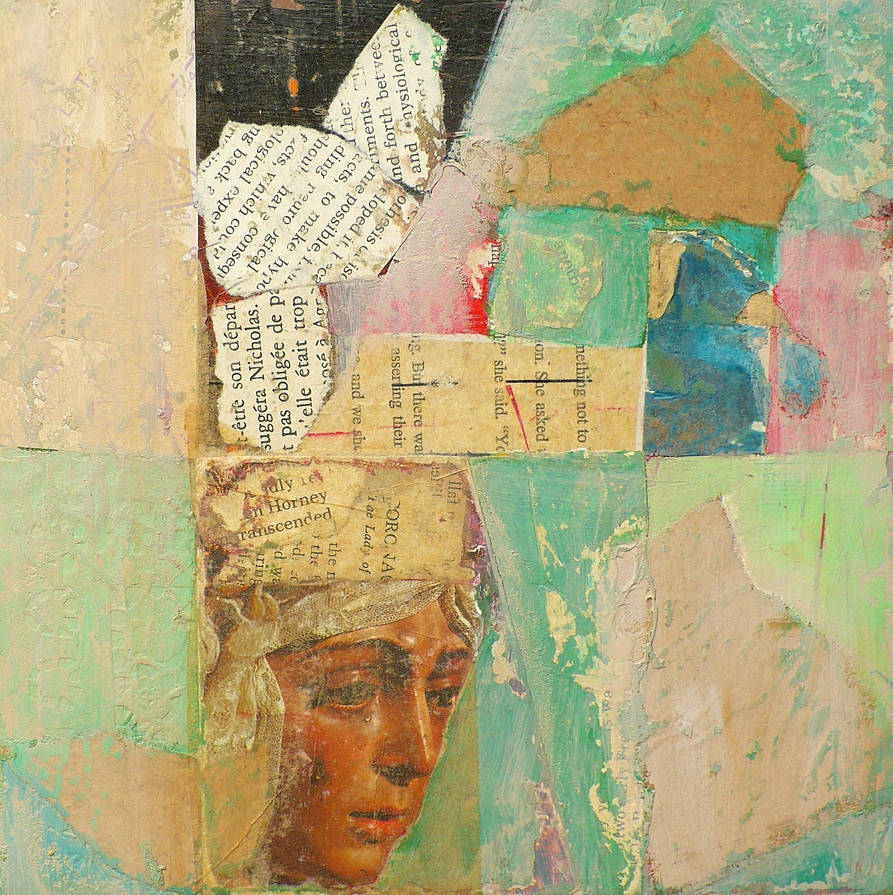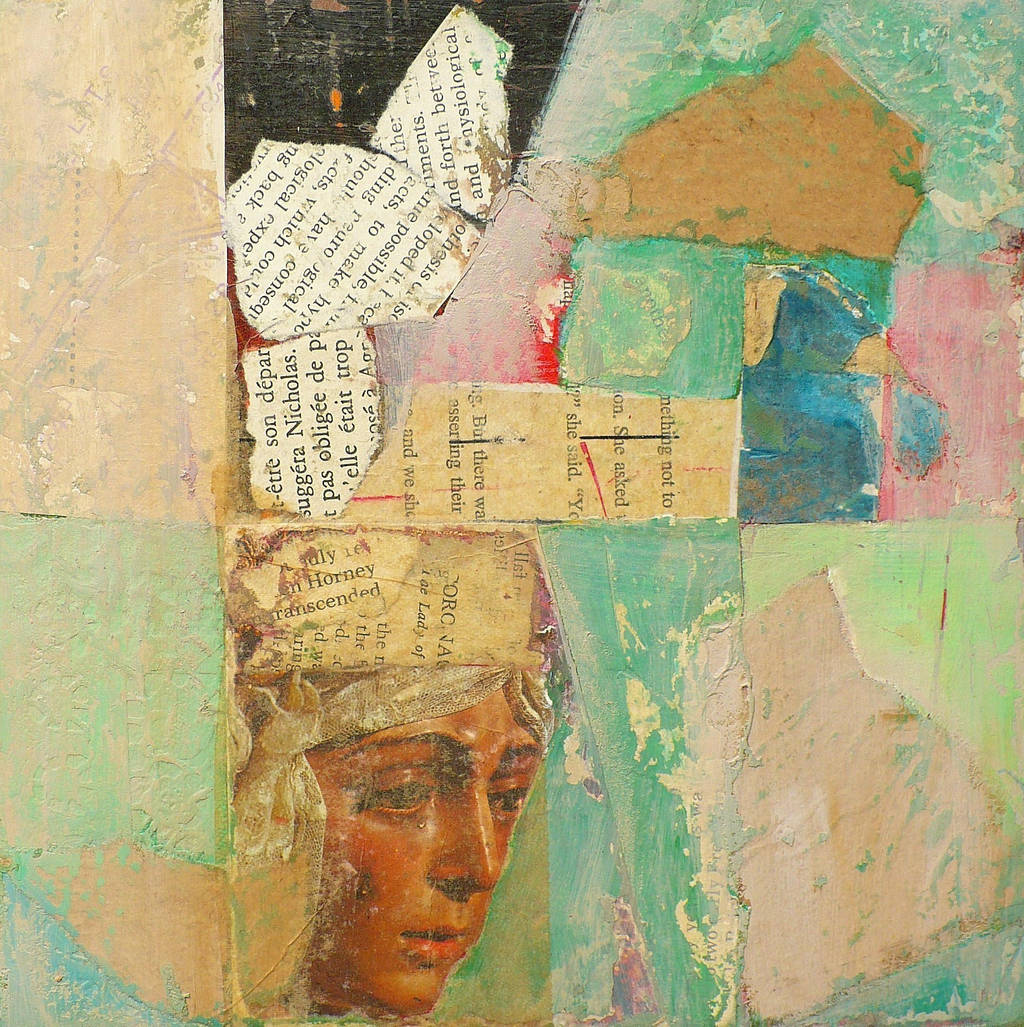 mixed media collage, 8"x8"

I very much enjoy this - the surface is lively and the palette, though muted is wonderfully rich
Reply

The colours are soothing, but their combination is exciting. I second Betty, the textures really are fantastic.

Reply

Great use of color and texture!
Reply

Lovely, with a worn fresco feel.
Reply

a modern classic...well done!
Reply