Crime Scene
Detective Lynch and it's dog at the crime scene.
Back in 2026 ADV Corp developed a prototype of a dog to show off their technology. Basic AI perfectly mimics the behavior and movements of the dog. These prototypes were sent to the most promising technological universities in the country to help students. Over the decades, some students worked on AI to improve it, to give the robot some purpose. One of these robots has become a police dog. This dog had forensic tools to find and record evidence.It can analyze fingerprints, footprints, fibers, fluids (such as blood or chemicals), particles, residues, markings/etchings, material, imprints, wounds, small objects, documents, and body parts.During the fight, dog is able to carry a sub-machine gun, rifle or a shotgun, ammunition or first aid kit.
Detective Lynch got this dog from one of its creators. He controls it by the modification chip in his brain. Officially, the use of dog in course of the investigation forbidden, but Lynch enlists the aid of a dog for operational analysis of evidence. Usually, he keeps the dog in the trunk of his car. He gave the dog the nickname Spike.
Post Production: Protsenko Pavel
3D: Kizima Roman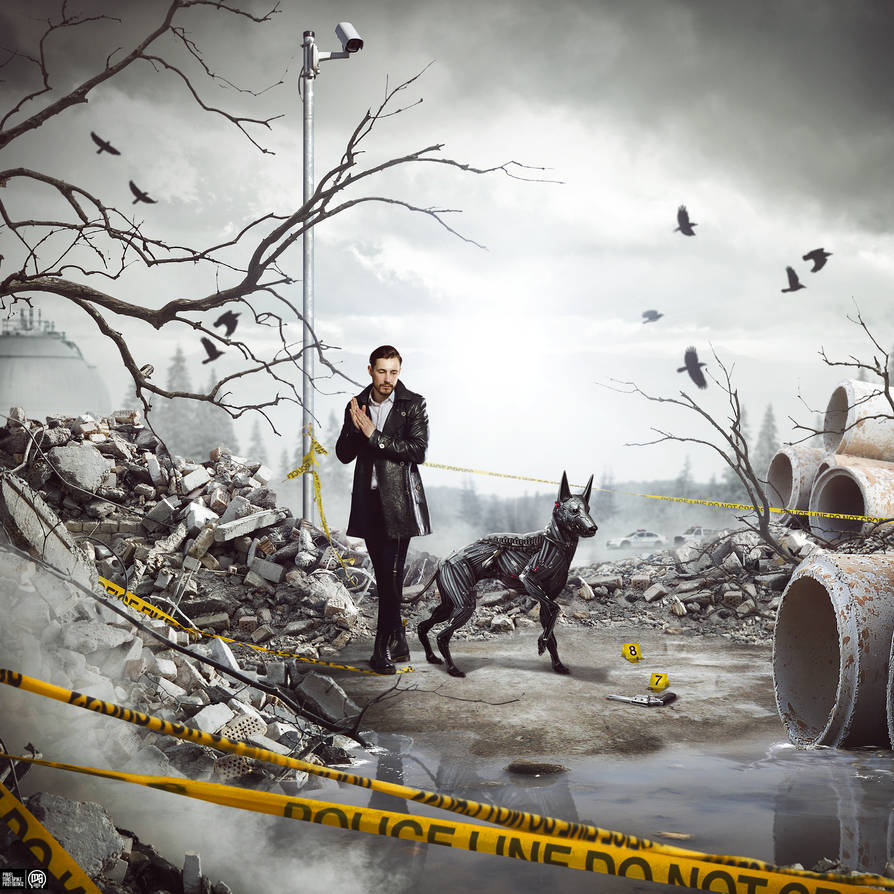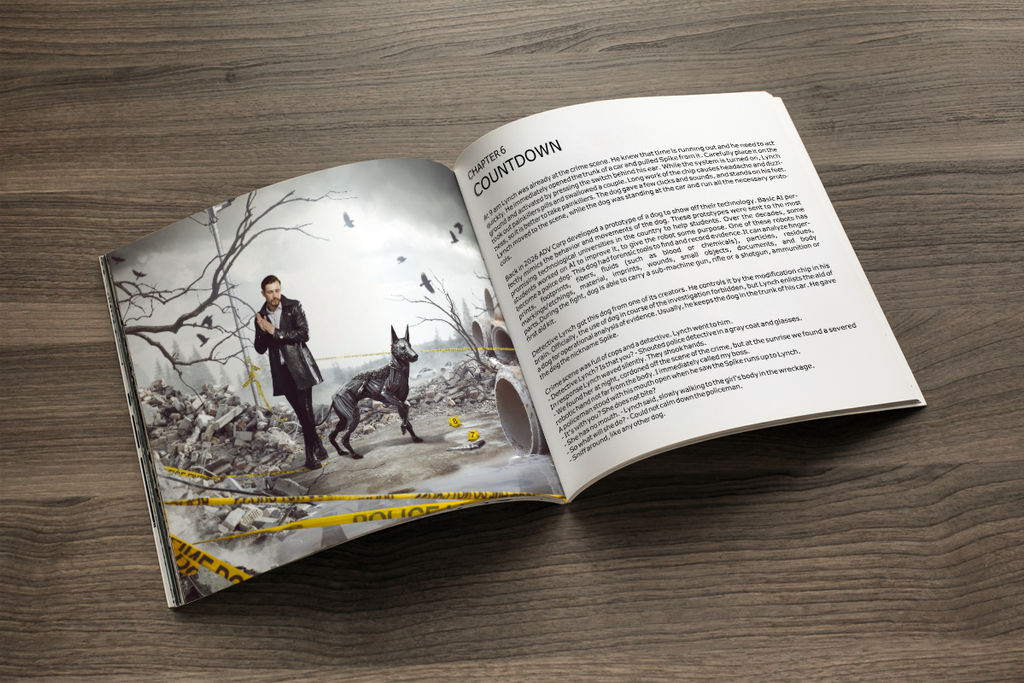 City Rumble
The highway chase ended with a colossal explosion. Lynch uses a chip in the brain that would speed up his reaction.. His brain processes information is 5 times faster than normal. It seems that time slows down, everything is no longer sweeps in the blink of an eye. Lynch hears bursting asphalt behind him, thousands of small debrises rumbles in the air. Lynch lay out every step, trying to get away from the huge concrete avalanche.
Post Production: Protsenko Pavel
Photo: Sidorenko Olga
Model: Protsenko Nazar