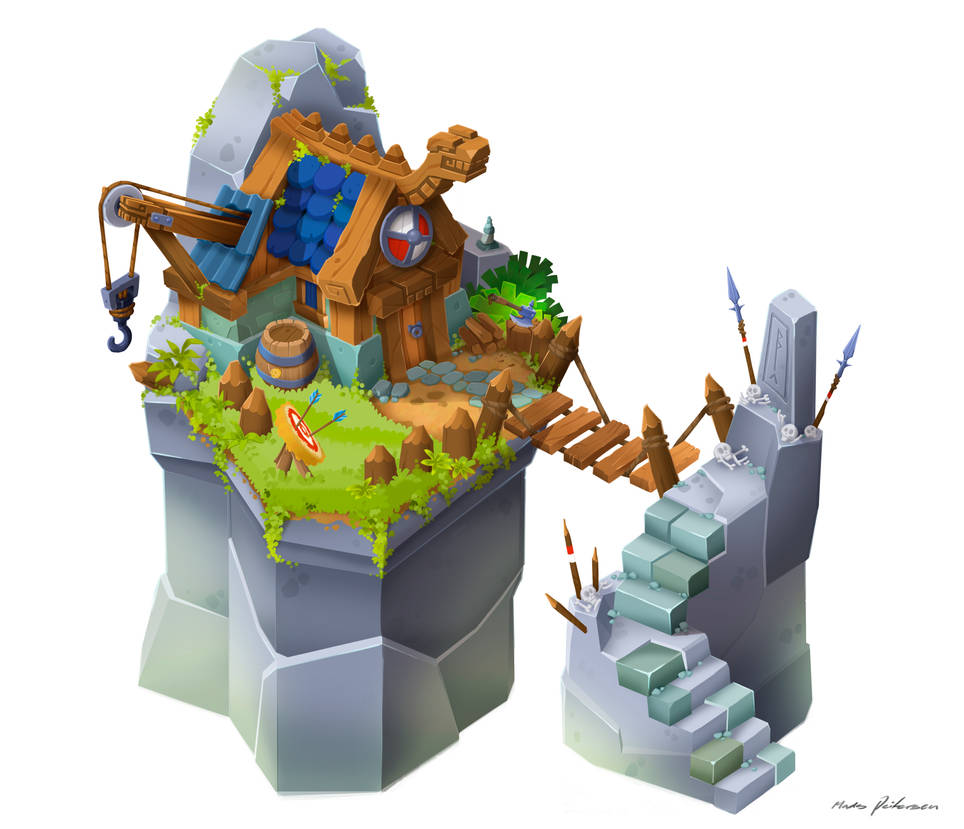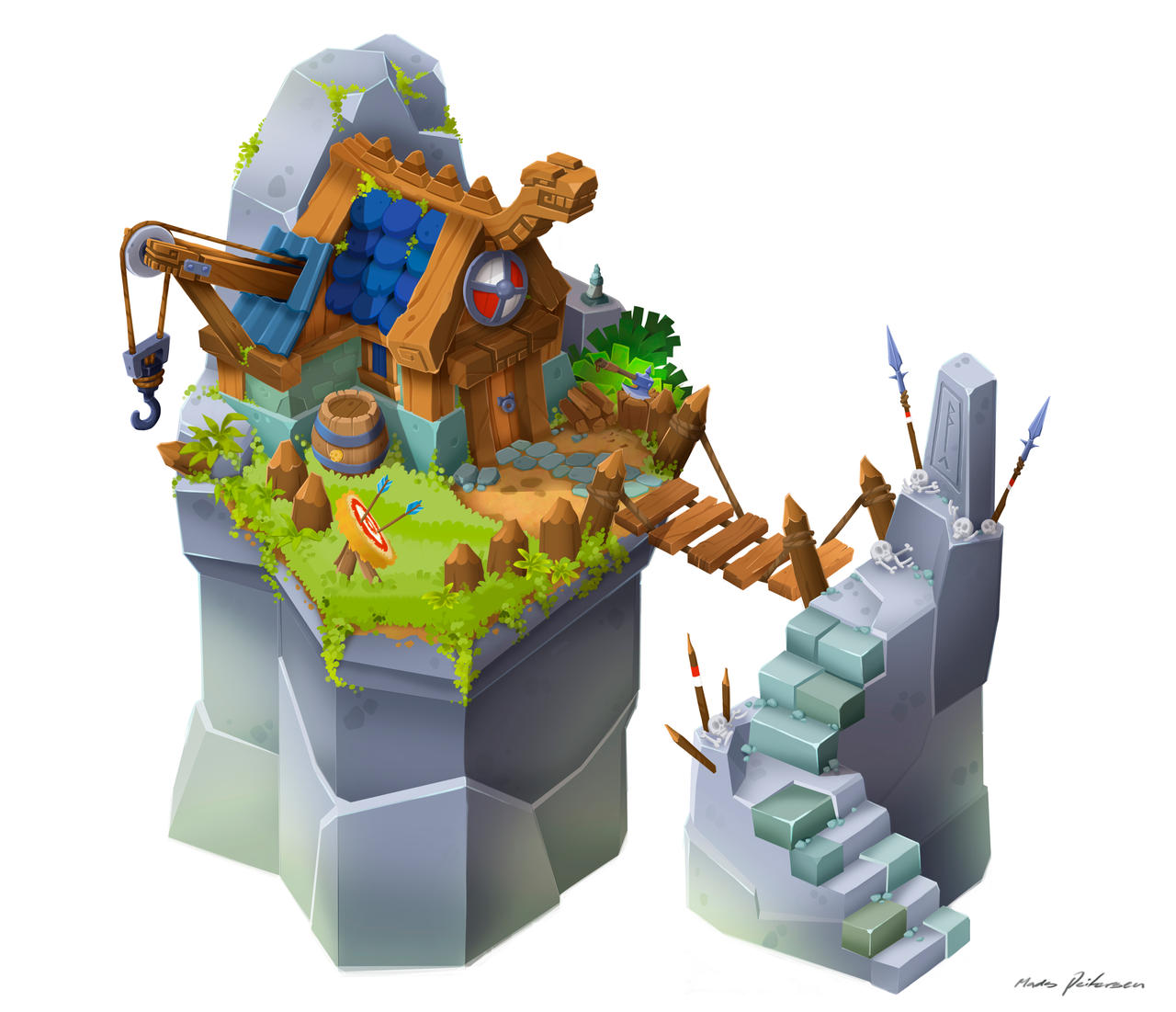 Watch
Yay, ive painted a wee house on top of a mountain. A fierce viking lives there. Right now he's out fighting a Jötunn!

This rules! Crisp and sharp, with gorgeous colours. I really like how you've defined the volume of the different objects and shapes.
Reply

Thanks mate. I am happy that you like it. Yeah, its good practise doing little dioramas like these

Reply

A cute style for such a dark theme

I like the details on the roof especially, and all those little plants!
Reply