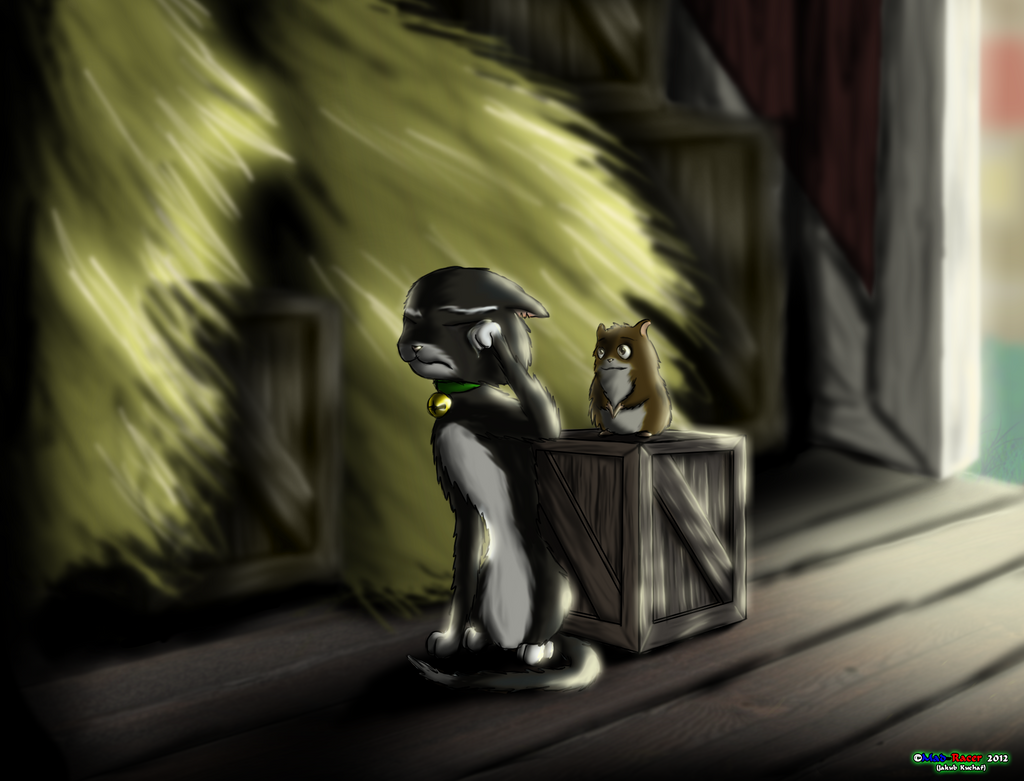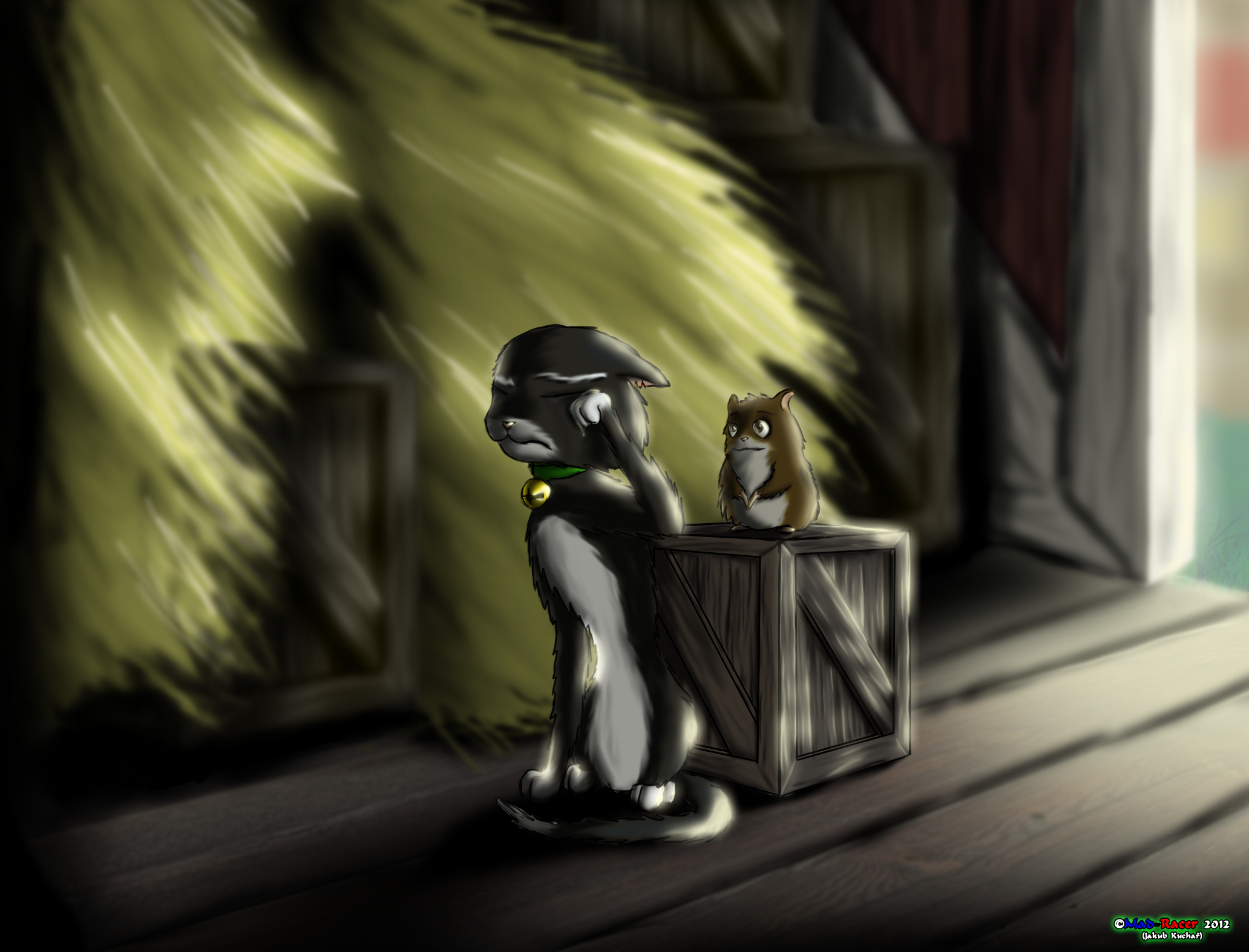 Rhino proved himself as a good psychologist.

As usual, this pic is for

and his Bolt fanfic:
[link]
The only thing I think is perfect and which I totally love is Rhino and his eyes. I have no idea how I did it, but is awesome.

This pic did not took as long as I expected,
Only around 8 - 12 hours in Photoshop
Edit!
: There was a bit of misunderstanding, if you read the story you notice this scene is happening in daytime. So the pic's atmosphere has been edited.
The night version won't be deleted, I will put it into my scraps.
[link]

I love that fic!!!! That's how I found your art! Its just like I pictured in Utemy mind!!
Reply

That hamster. Is the. Cutest thing I have ever seen you draw!

*SQUEEEEEEEEE*

You are totally right. Rhino has been drawn beautifully. Even better than what the animators at Disney have been able to come up with, I dare say.

Wonderful, wonderful stuff ^^
Reply