I need to make room for more stuff so I have reduced the prices on some of my pony stuff. It was all made by me. The prices below do not include shipping costs because I will have to determine that based on your address. These are first come, first served so if you are interested, send me a note as soon as you can.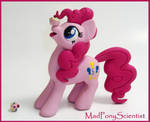 Pinkie cakes -
$45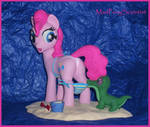 Pinkie Pie Copperpony at the beach with Gummy
$120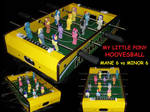 MLP Hoovesball (foosball) Game -
$175
- This is the lowest price I will ever offer on this amazing game!!!!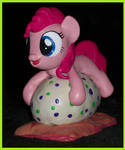 Pinkie Pie and egg -
$30
- Apple Bloom and Sweetie Belle Musical Teeter Totter -
$90
- It plays music as they move up and down!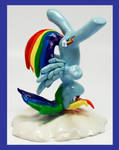 - Head spinning Rainbow Dash -
$35
- she actually spins around on her head!!!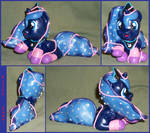 Filly Luna with crystals -
$35