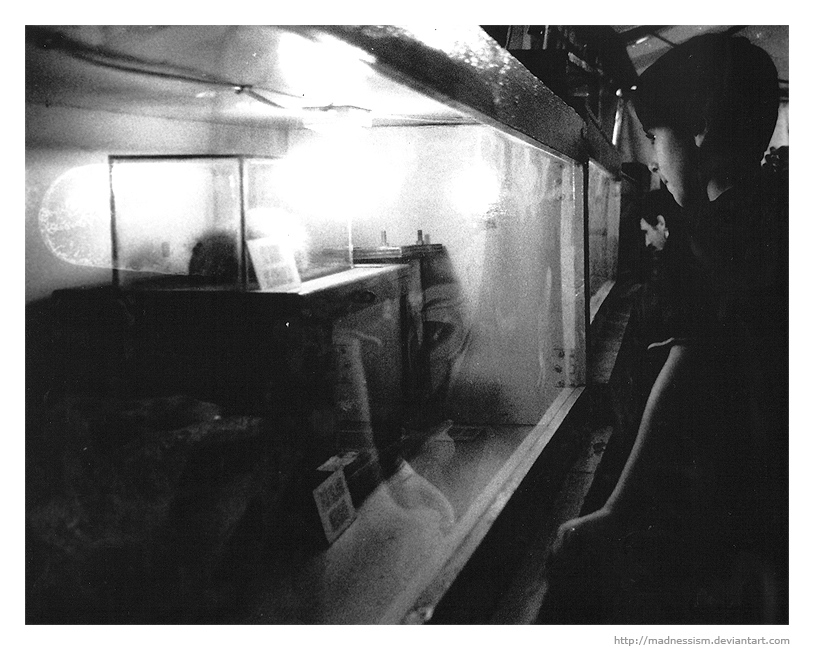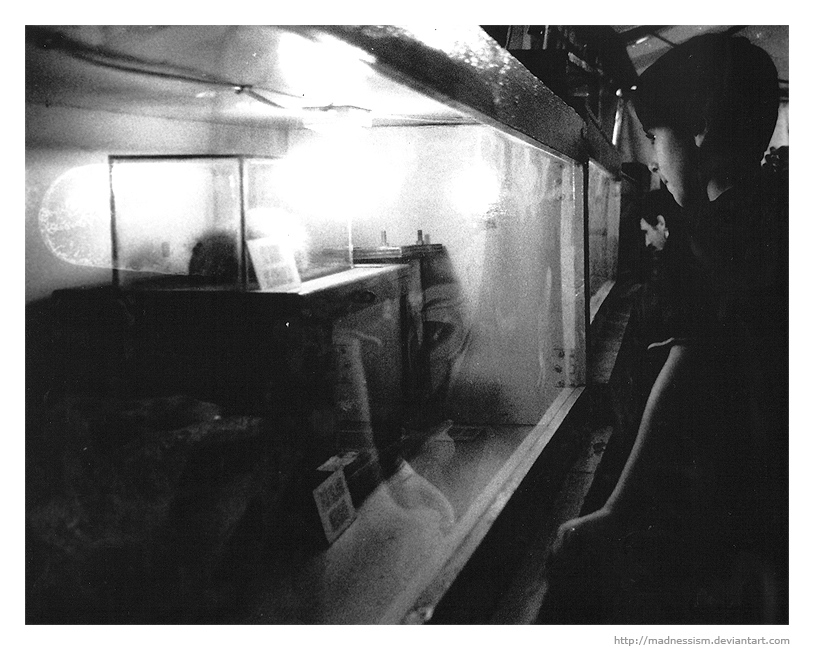 Watch
Another shot from the freak show! There's a bit of soap on this shot. I need to clean the negative and re-print it, but I wanted to show it anyway.

Sorry for the graininess, I did as best as I could with my scanner. As always, comments and critiques are GREATLY appreciated! It's the only way I'll get better!

Location: South Florida Fair
Camera: Canon EOS Rebel G
Film: Arista 400
Edits: Crops, sharpening, and slight levels.
hey! *
TazzyDee
here on behalf of #
The-Photo-Critics
.
The grain is lovely! Grain always feels most homely with photojournalism or street photography, and this is no exception.
It's always tough to photograph a light source directly, and the burn out here is quite harsh, throwing the objects inside the display case into confusion. I do love that patch of soap in the dark corner though, looks almost like a skeletal hand...
Anyway, you've managed to illuminate the boy and his features, though I wish i could see more of it, perhaps if you'd inched the camera closer to the glass.. creating more of a vertical separation between him and the cage. It depends where you want us to focus. Here the focal point seems to be the display, it gets more frame room, but the boy is still clearer than it.
I do enjoy the quiet stillness of it, and it's always a pleasure seeing some good old fashioned film-lovers out here

The Artist thought this was FAIR
2 out of 2 deviants thought this was fair.