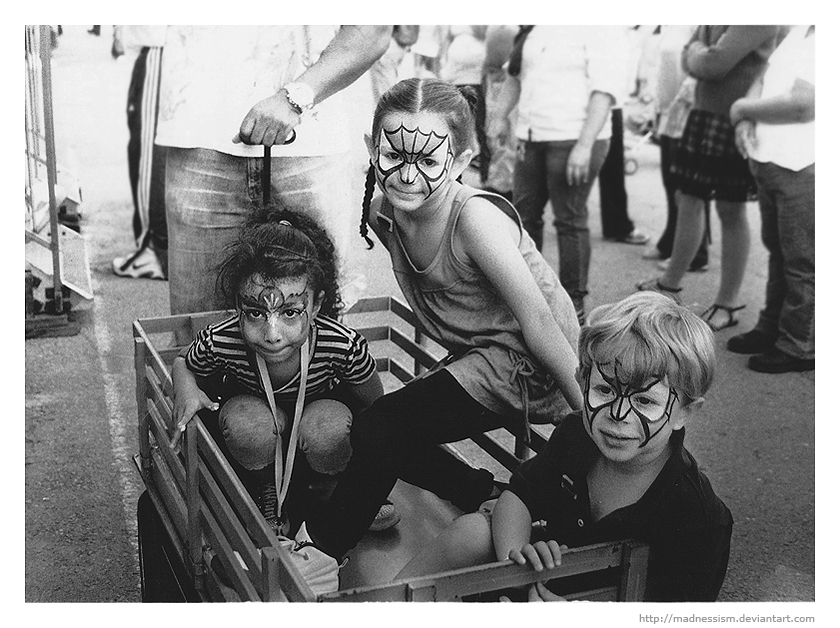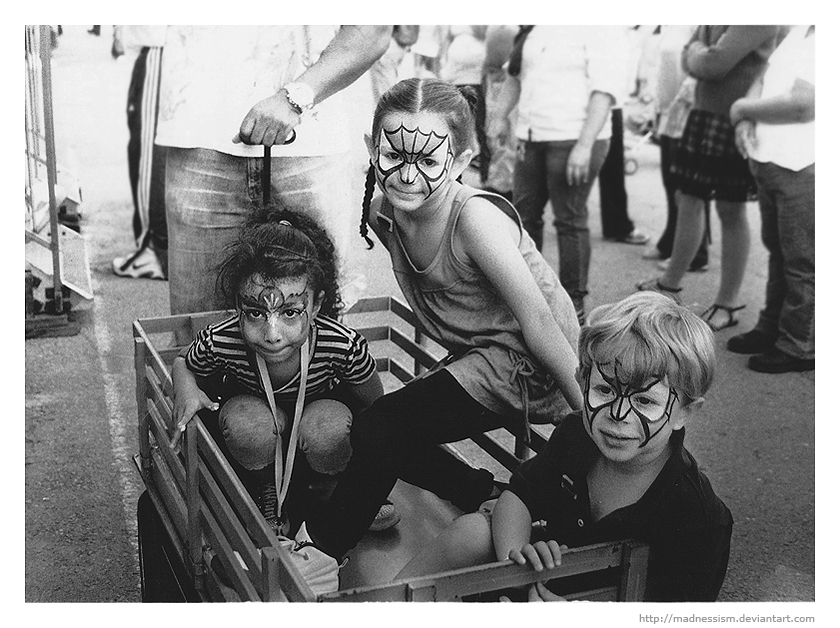 Watch
edit: Re-cropped the image in tighter to show the kids more.

A series of photos I took at the fair. I had a lot of fun taking spontaneous shots of children. These are my first ever black and white film prints, so I am ridiculously excited about them. I have tons more from this day that I still need to develop, so expect moar!





Sorry for the graininess, I did as best as I could with my scanner. As always, comments and critiques are GREATLY appreciated! It's the only way I'll get better!

Location: South Florida Fair
Camera: Canon EOS Rebel G
Film: Arista 400
Edits: Slight crops, sharpening, dodge & burning in Photoshop.