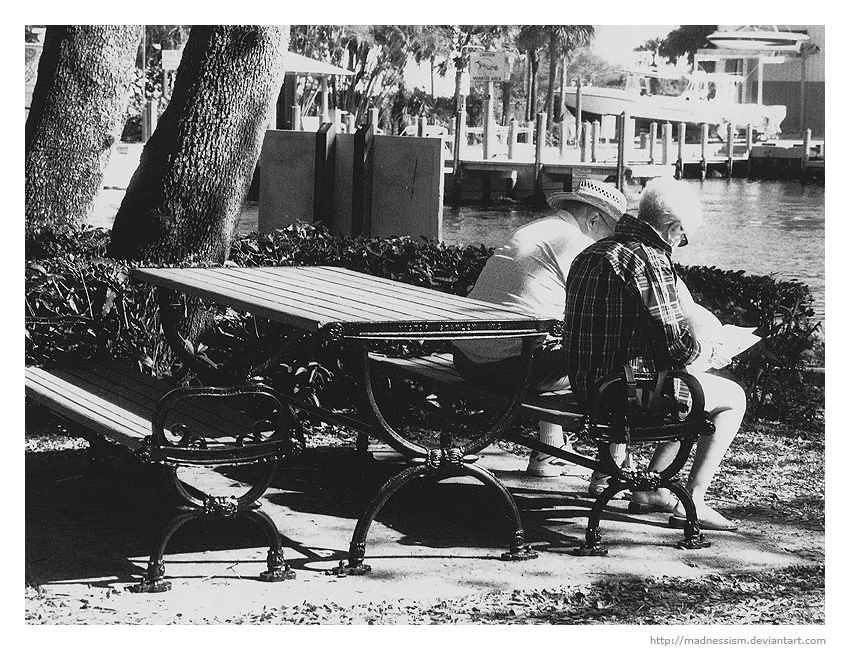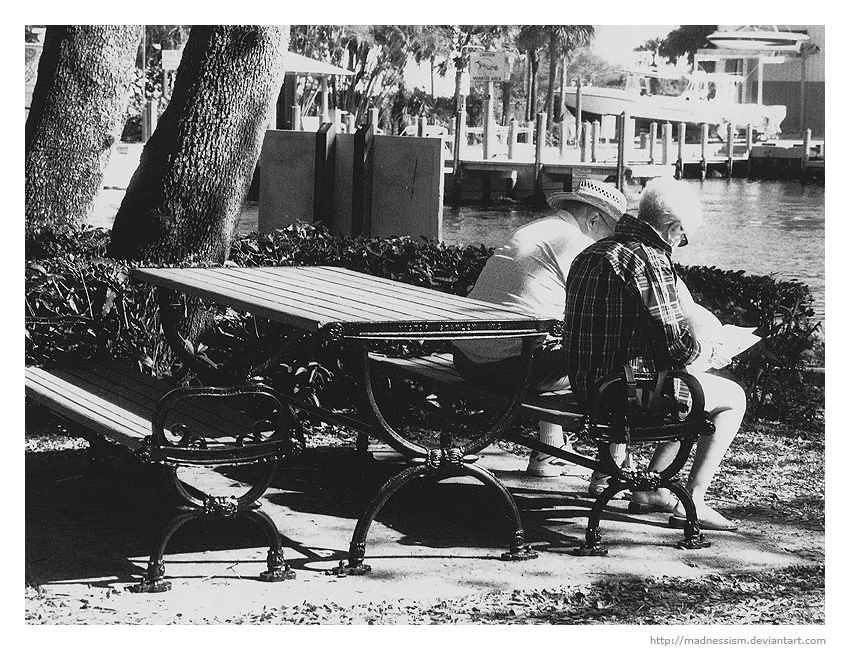 Watch
A series of documentary photos taken in downtown Fort Lauderdale. I noticed a lot of homeless people walking around the same area as the wealthy weekend suburbanites. The wealthy people completely ignored the homeless, almost as if they weren't even there. It seemed as if these people lived in two different worlds, yet in the same space, which intrigued me. My professor noticed that there are two people together in every image, hence the title.

Duets IV was taken just to the left of this couple. The two photos are of the same place; only feet apart, yet completely different worlds.

As always, comments and critiques are GREATLY appreciated!

Location: Riverwalk, Fort Lauderdale [link]
Camera: Canon EOS Rebel G
Film: Arista 400
Edits: Crops, sharpening, and slight levels.

t o o . m u c h . c o n t r a s t
w e . l o s t . s o m e . d e t a i l s . o n . t h e . w o m a n
t h e . c o m p o s i t i o n . i s . o k
Reply