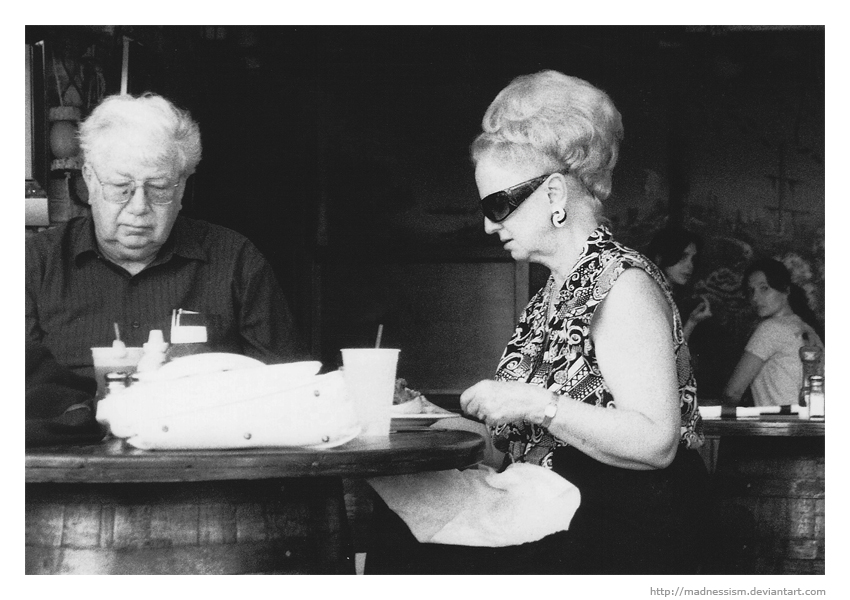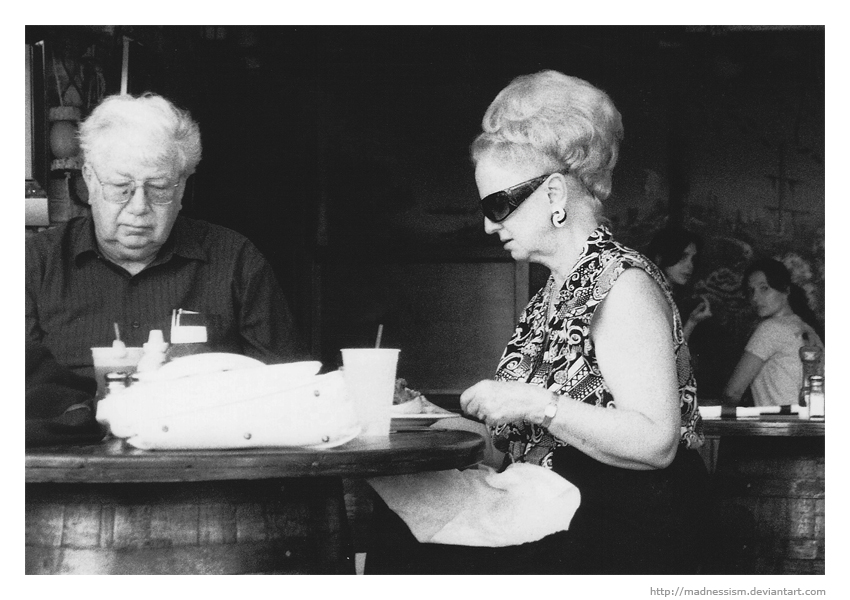 Watch
A series of documentary photos taken in downtown Fort Lauderdale. I noticed a lot of homeless people walking around the same area as the wealthy weekend suburbanites. The wealthy people completely ignored the homeless, almost as if they weren't even there. It seemed as if these people lived in two different worlds, yet in the same space, which intrigued me. My professor noticed that there are two people together in every image, hence the title.

These two were eating at an outside cafe and I couldn't help getting a shot of the couple. The lady's hair and sunglasses are so typical and hilarious, and the husband seems absolutely bored. I also love the two girls in the background.

As always, comments and critiques are GREATLY appreciated!

Location: Riverwalk, Fort Lauderdale [link]
Camera: Canon EOS Rebel G
Film: Arista 400
Edits: Crops, sharpening, and slight levels.

t h e . c o m p o s i t i o n . i s . p e r f e c t
a g a i n . i . o n l y . u s e . m o r e . dof
w e l l . d o n e
Reply

this is actually a portrait of the girl in the far back, striking a pose. ignore the old couple.
Reply

Yes, that old lady and her hair. Makes me want to throw a lit match on it.

Here's the story: The old lady wanted her chicken cooked to a certain temperature but after a fleeting argument with the girls she took what she could get. The girls are now gossiping behind her and the husband is just tired of his wife's mouth.

I like this photo mostly because so many various stories could be created from it. Good stuff
Reply