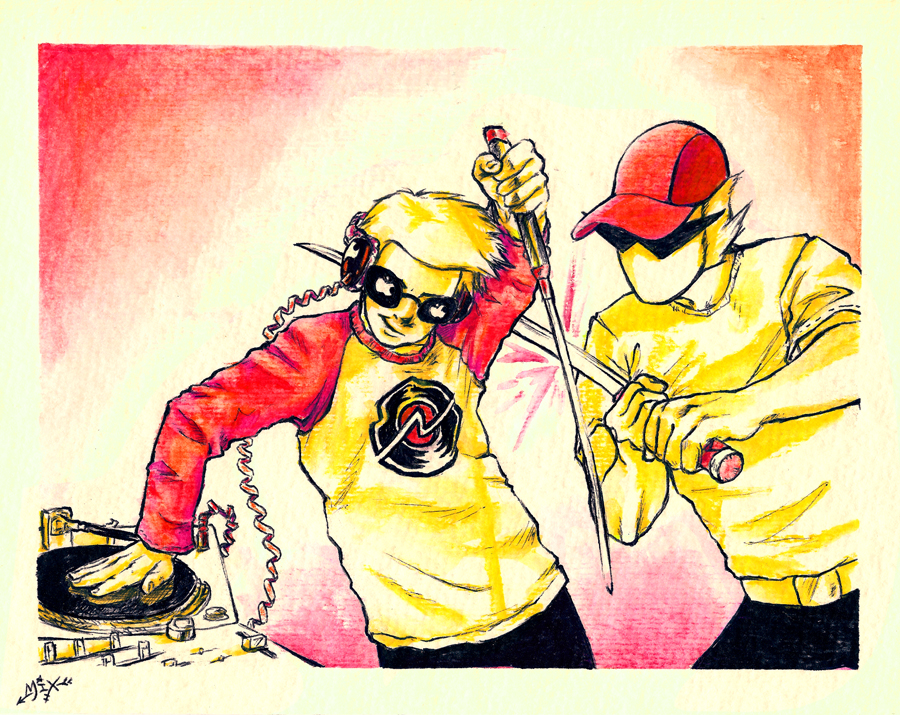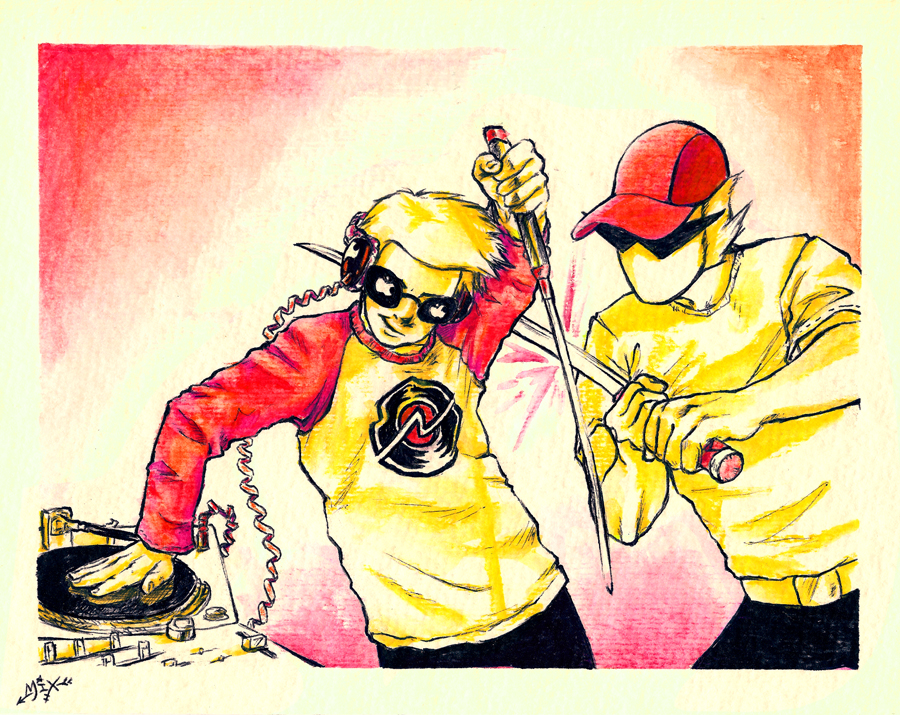 Update:
sorry about that. I finally managed to get this scanned, so here's a better quality one. Hope you guys enjoy!
So, I was browsing for some stock art of a particular pose to use for a reference, when I came across
this one
that made me go all like "DAVE IS THIS YOU?"
So this happened.
I don't have a working scanner at the moment, bla bla bla
Drawn while listening to "
Halcyon + On + On
", from the wonderfully horrible movie Hackers. Which I like ironically.
Posted progress pics on
my tumblr
.
Homestuck and all related material is © Andrew Hussie.
Stock used is © snak-stock.

*looks at stock pic* Very "D4V3 1S TH1S YOU?" and loving you did do this. It screams Dave and Bro's relationship to each other. XD Happy to see Dave holding his own.
Reply

Reply

Oh wow! This is extremely creative!

Love the colors you used on this!
Reply

hehe, thanks.

I wish the composition/pose was my idea, but all I did was color choice and such.
Thanks!
Reply

Oh my god that pose is so Dave.
Reply

This is amazing. And ironic. Everything needs to be more ironic. /shotdead
8D
Reply

irony is the best hands down
there definitely needs to be much more of it but sadly many lack the sense to appreciate it
thankfully we have people like you
thanks
Reply