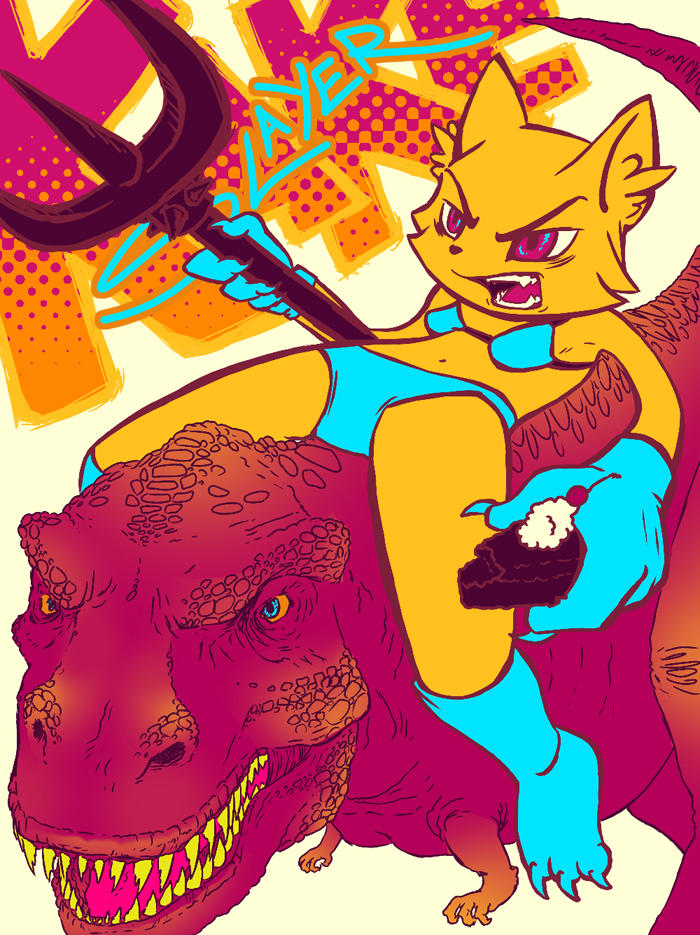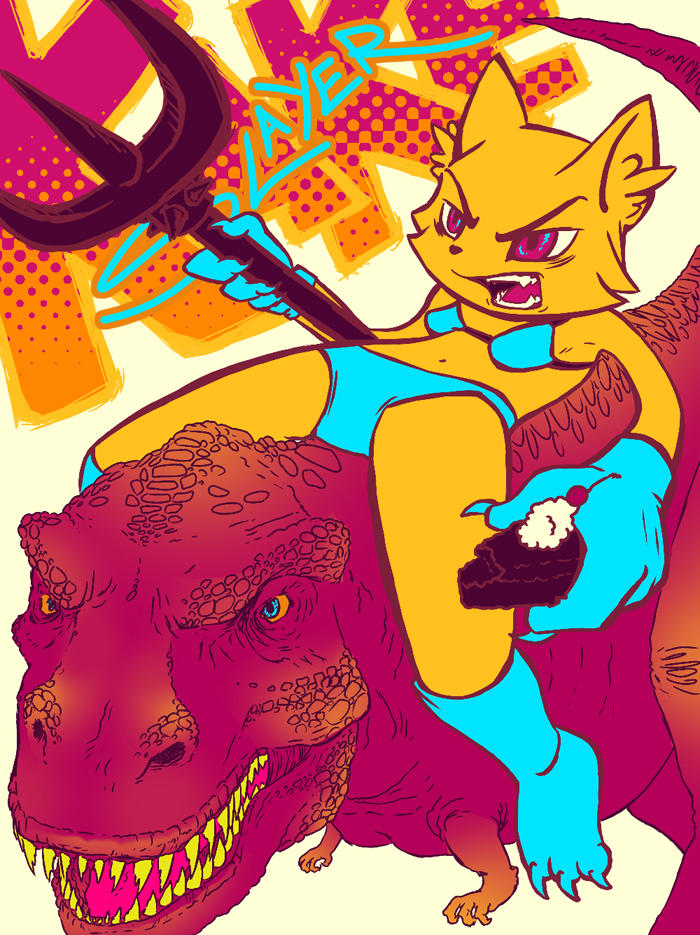 just felt like coloring a tegaki-e sketch i did awhile back.

as much a i love sepia rainbows, im trying some different color palettes lately.

Because barebacking a carnosaur with a trident is ONLY way to defend your cake.

Interesting color scheme~ I sorta like the amount of electric bright blue in her costume, but it seems a bit too distracting to the image itself... the blue is more like an accent color (which you used nicely in the eyes) than something major.
Reply

you know it, bro.

ehhh, i agree. i was fighting with the colors on this one all day, so after awhile i just had to say "fuck it" and move on.
Reply