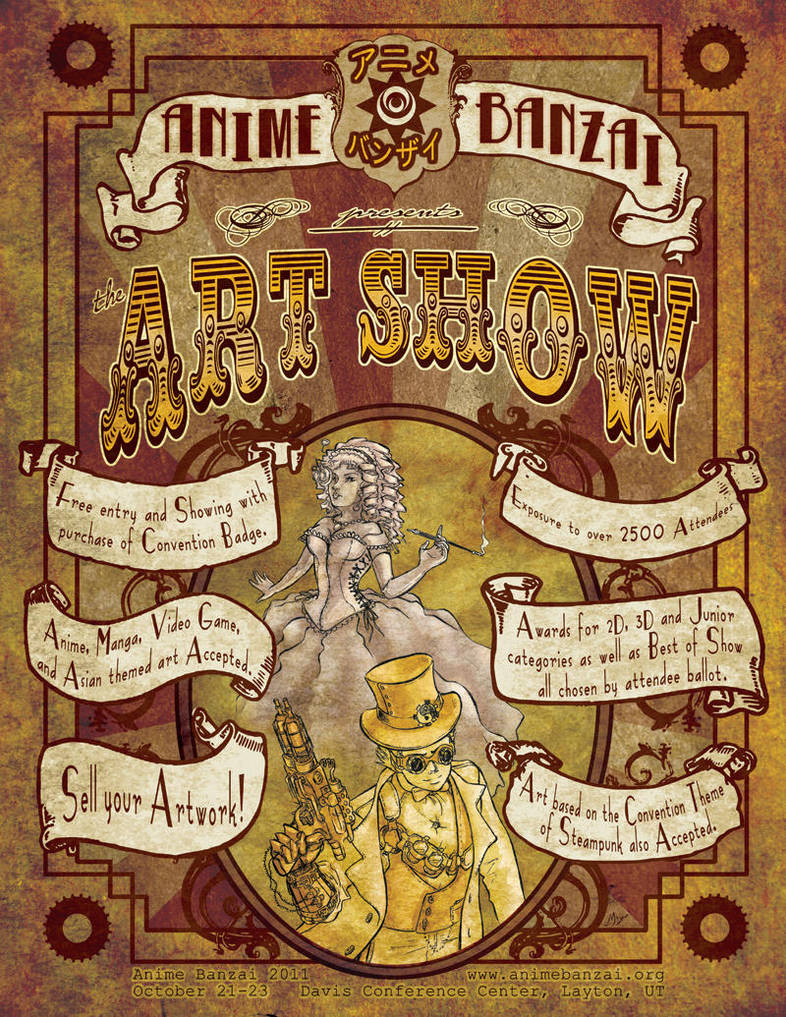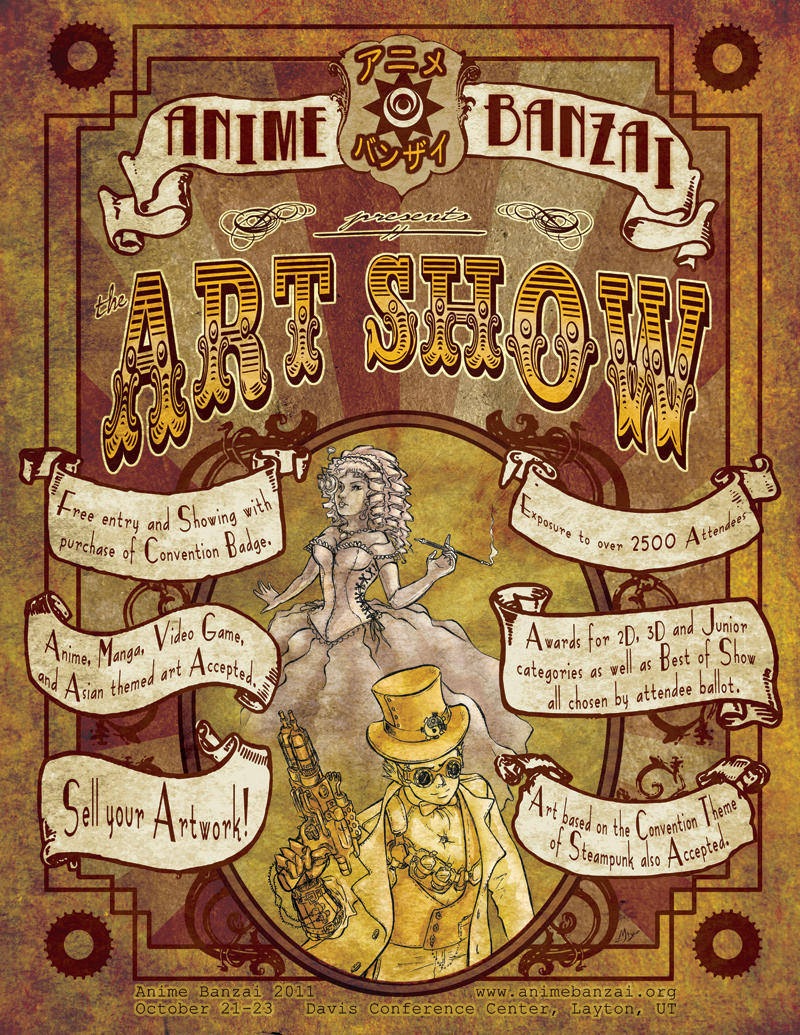 Watch
Just a little something I whipped up real quick for the guys at
Anime Banzai
.
Worked on it over the past couple days' spare time on a tight deadline, so it's not quite as nice or detailed as I'd like. But, ehh, I guess it works.
I'm going this year as Karkat/Pantskat and possibly Terezi from Homestuck, and if I have time maybe Pinkie Pie (Grand Galloping Galla dress) from MLP:FiM. See you guys at the convention!

Reply


Thanks. I actually improved it a bit, but didn't get the changes sent in time to print, so this version here is what's going to be on the fliers. I think I'll post the updated version here in a moment, actually. Thanks for reminding me.

Reply

AWESOME! The only thing I'd say to adjust is the type in the banners. The stark black doesn't really fit too well :0
But I love the general designwork and the characters look ggreat!

Reply

Hmm, I agree. I'll go ahead and correct the font. I was trying to get the words to stand out more, but I guess the black did its job too well. :c
Besides, I want to add texture to the people, too.
Reply

Wow, this looks cool still. Love the people and the texture in it.
Reply

Reply