Sunday at the Zoo.
Good day, my dear patients.
On Sunday, we will be taking a trip to the Zoo. Please let your letters in the main security kiosk in the central garden to apply for the trip.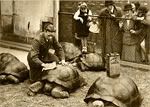 It can be a drawing or a letter, even a photograph. Tell us what you expect to see in the Zoo and what do you'd like to do.

Submit your entries here madmen-asylum.deviantart.com/g…

The date is next Sunday, the 26th.
There will be prizes and features, news and spotlights.
All the entries will be featured in the main MA asylum journal and into a featured news article.
And remember: Don't feed the monkeys.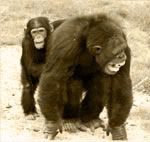 Have you ever heard of the rage Infected chimps?
At over 39 inch, they caught the infection in a lab in UK, so be sure to drop by and say "hi" while you have the chance!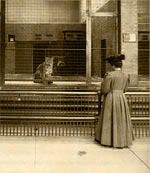 If you come see me now, I'll give you a special Zoo sticker!
Collect them to earn free tickets for the MA weekly visit and other prizes!
Have fun collecting your Stickers!