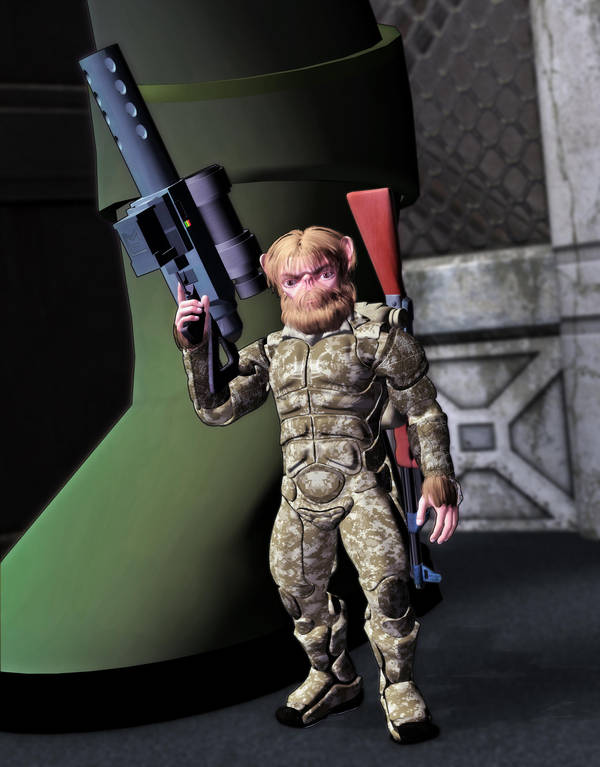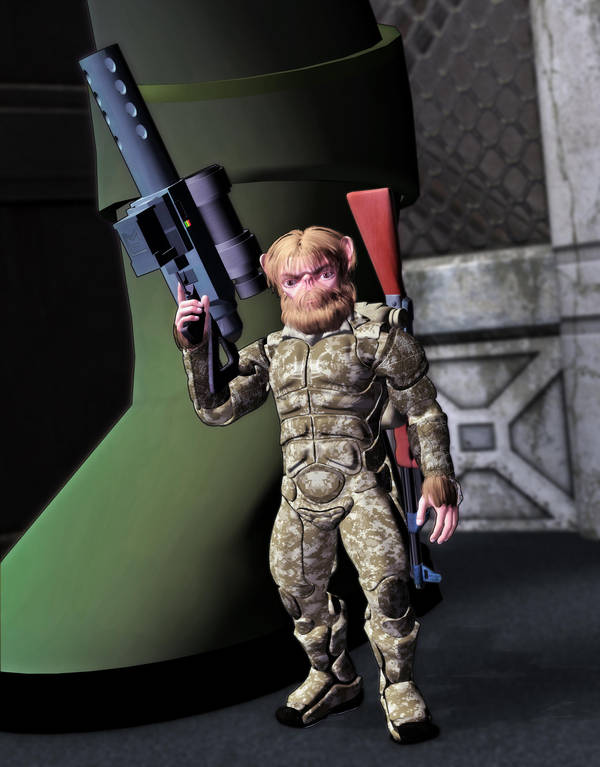 Watch
Glitterboy2098 caught my 10,000 views so I did this commission piece for him. His RIFTS character, a D-Bee Robo-Slammer named Kjell Doran. Dwarfish proportions (hence the size of that AK and NG-E4) and long shaggy hair all over like a pekingese. D-Bee is a term used in the post-post-apocalyptic world of RIFTS
[link]
to describe aliens that have arrived through the RIFTS; short for ''Dimensional Beings". A Robo-Slammer is a mercenary headhunter who specializes in Robot Vehicles and how to take them down.
He's wearing Urban Warrior armor, a light padded Mega-Damage armor commonly available.

How does he get into that robot- through the foot? Nice work!
Reply

Heh, no, I'm pretty sure there's a ladder built into the back and up one leg.
Reply

i've generally figured the Titan series bots, like the Titan Heavy he pilots, had a hatch on the upper back, which could be accessed by lifts or stairs in a hanger, or roll up ladders in the field. i also tend to figure most pilots would park their bot's by having them kneel down onto one knee when in the field, to reduce the distance to be climbed.
Reply

Reply