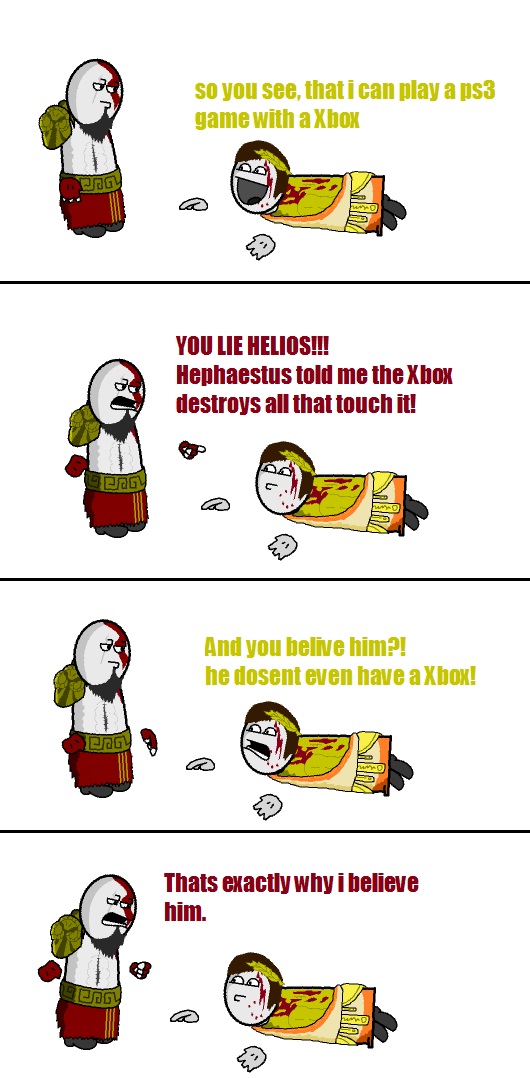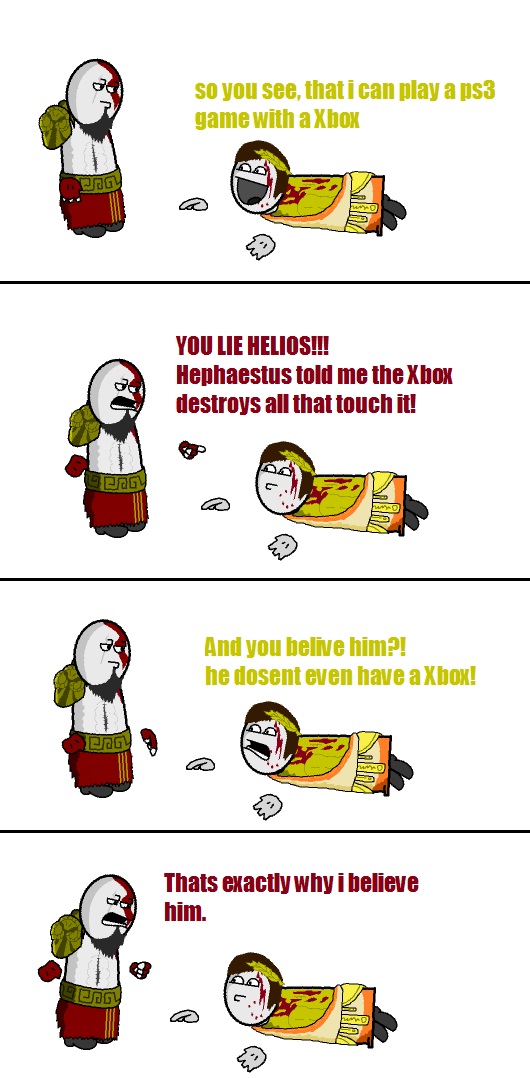 Watch
I thought i should make some God of war jokes.

this joke isnt mine
i read it in a comment

hope u like :3

Reply

Reply

Oh my, I have heard about this joke many times xD But it's nice idea to do a mini-comics with it!
Reply

yeah..
if i dont who will!?
Reply

Only thing I hate about having a 360 is u have to pay for online. The online is gud tho. Funny comic
Reply

Reply

Reply

Don't see it to believe it!
Reply