Be among the first people to create fan art for the new Disney/Pixar movie, The Good Dinosaur! Create an original piece of art featuring Arlo and Spot that illustrates their powerful friendship and spirit of adventure for the chance to win cash prizes!
Disney/Pixar and DeviantArt invite you to be the first to draw characters from The Good Dinosaur! Create an original piece of art featuring main characters Arlo and Spot that illustrates their powerful friendship and extraordinary spirit of adventure.
The Good Dinosaur creates a world where a single moment changed everything, in which dinosaurs never go extinct and now live side-by-side with humans. Join Arlo, a young Apatosaurus, and Spot, a human boy, on their journey home as they face their fears and form an unlikely friendship.
​​​​​Celebrate the release of Disney/Pixar's The Good Dinosaur in theatres in 3D November 25!
Step 1
Watch the trailer for The Good Dinosaur and review the character descriptions for inspiration for your entry. Please read the Official Rules for more details.
Step 2
Create an original piece of art featuring Arlo, Spot, and/or the world of The Good Dinosaur that shows the power of their friendship and their extraordinary spirit for adventure.
Step 3
Submit your artwork into the contest by using the "Submit Your Entry" button below. Your entry must be in the form of a single JPG or PNG file approximately 2000 pixels in width by 550 pixel in height.
Arlo
The last to hatch among his siblings and the smallest, 11-year old Arlo has yet to make his mark on his family's farm. When Arlo falls into a river and finds himself swept hundreds of miles away from home, he's forced to face fear for the first time of his life.
Along the way, Arlo develops an unlikely friendship with a human boy named Spot who helps him realize he is capable of much more than he thought.
Spot
Spot is a wild, tough and tenacious human boy who has lived alone in the wilderness for much of his life. He speaks in only grunts and growls, but his strengths are clear: he's fearless, confident and a survivalist. Spot quickly proves to be a great resource to Arlo, and slow, becomes a friend.
Poppa
Brave and selfless, Poppa is a devoted husband and father, working tirelessly to make a life for his family and their farm. He has a soft spot for Arlo, his small and fearful son, and takes special care of him as he grows up. Poppa belives in Arlo and knows that with enough perseverance, Arlo can overcome his fears and make his mark.
Momma
A loving wife and mother, Momma is smart and quick-witted. She's a hard worker witha a lot of love for her family, and she keeps her children and their farm in order. Her quiet strength is the backbone of the family.
Buck
Buck is Arlo's brother: they're the same age, but Buck is bigger, stronger and a little rambunctious. He likes to tease his fearful brother as ofter as he can—and Arlo is an easy target.
Buck's size, strength and confidence allow him to do things that Arlo can't imagine doing—like ripping a tree out of the ground with his teeth.
Libby
Arlo's sister Libby is a capable and willful girl who can plow a mean field. The little trickster has a great sense of humor, and loves playing silly pranks on her family.
Pet Collector
Forrest Woodbush is a mysterious Styracosaurus who lives in the wilderness. Like Arlo, he harbors unreasonable fears. His ability to blend into his surroundings helps—along with an unusual (but not-exactly-fierce) collection of forest critters he's recruited to protect him.
Butch
Butch is an intimidating Tyrannosaurus Rex—showcased by the gruesome scar across his face. A veteran rancher who's a real pro when it comes to herding longhorns, Butch encourages his kids Ramsey and Nash to learn by doing, hurling them into one hairy situation after another. Butch likes nothing better than trading war-stories over a campfire at the end of a long day.
Ramsey
A fearless, whip-smart and no-nonsense Tyrannosaurus Rex rancher, Ramsey loves the challenge of driving a herd of longhorns with her father, Butch, and her little brother, Nash. Ramsey has a lively, outgoing personality—she likes good jokes, tells a mean story and has a soft spot for those in need.
Nash
An enthusiastic young Tyrannosaurus Rex, Nash lives for adventure, and loves when something unexpected breaks up the routing of rounding up longhorns with his father, Butch, and his big sister, Ramsey.
He isn't the sharpest of spurs and has trouble keeping track of their herd, but his mischievous charm and positive attutude make him good company out on the range.
Raptors
Raptors prey on the prized herd of longhorns that belong to Butch and his Tyrannosaurus Rex family. Raptors—or Rustlers, as Butch calls them—sport wiry, feathered bodies and hardly compare in size or strength to a T-Rex. But as a group, the Raptors pose quite a threat, and even a T-Rex may need to call in reinforcements before tangling with them.
Pterodactyles
The Pterodactyles are a search-and-"rescue" team of five. They like to sit back and let the often-treacherous storms in this part of the world do their dirty work, then reap the benefits of the devastation. But when these flying hunter-scavengers set their sights on Spot and Arlo, they're in for a big surprise.
Grand Prize Finalists
3 Grand Prize Finalists will be awarded $2,000 USD and a 1-year Core Membership, and their winning entry will be featured as a Billboard Takeover on DeviantArt's Homepage!
Semi-finalists
22 Semi-finalists will have their artwork featured on the winners page and will each receive $50 and a 1-month Core Membership!
All winners and semi-finalists will have their artwork featured on DeviantArt's social channels.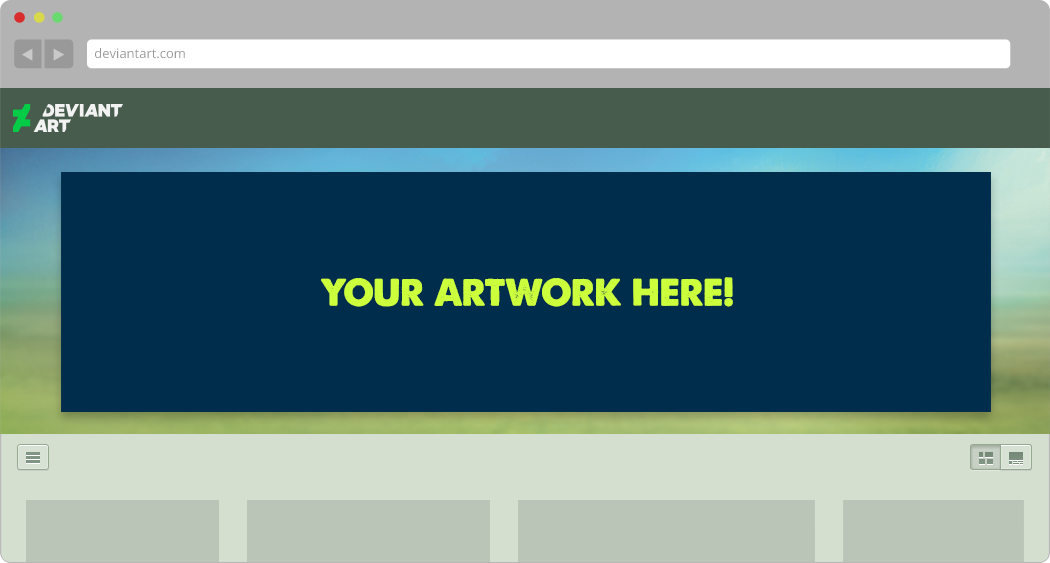 The Contest begins at 10:00 AM (PST) on November 3, 2015 and ends at 11:59:59 PM (PST) on November 19, 2015.
Entrant must be at least 13 years old as of November 3, 2015;

Entrant must be a resident of the United States, its territories, or its possessions. Individuals located on United States military bases wherever located may also enter;

Entries must be received by 11:59:59 PM (PST) on November 19, 2015 and must be submitted through the contest gallery on DeviantArt;

Membership to deviantart.com is required to enter the Contest. Membership to deviantart.com is free;

The work may use or reference the images provided at the Contest Site in any two dimensional drawing, painting, digital or visual medium other than photography and must be submitted at the Contest Site as a single JPG or PNG file. Photographs of an entry made in traditional media are acceptable;

Your entry must be in the form of a single JPG or PNG file approximately 2000 pixels in width by 550 pixel in height.

Other requirements and restrictions apply, so please read the Official Rules carefully.
The semi-finalists and the winner will be chosen by a panel of DeviantArt staff judges.
Entries will be judged on the following criteria:
Effectiveness in presenting the Theme;

Overall impact of the Work;

Originality and artistic skill