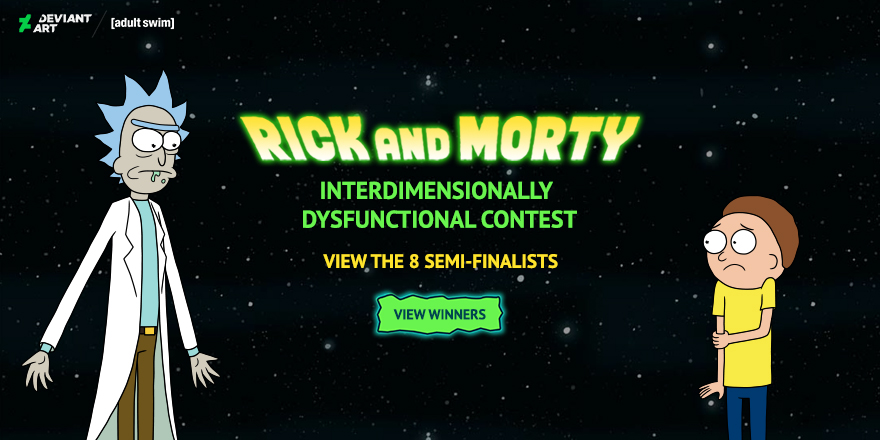 Wubba lubba dub dub!
The semi-finalists are in!
In the Rick and Morty Intedimensionally Dysfunctional contest, you were challenged to pervert the laws of the universe by illustrating Rick, Morty, and/or the rest of the Smith family in a new and crazy dimension! With many fans of the show on DeviantArt, artists created a series of bizarre adventures for the family—from hilarious mishaps featuring multiples of the family to frantic escapes from the varied creatures of the many dimensions.
The semi-finalists judges from DeviantArt had a hard time narrowing it down to just 30 entries, but after some long deliberation, they succeeded in picking 30 outstanding pieces. From there, Justin Roiland, co-creator of Rick and Morty, picked the eight crazy dimensions that stood out above the rest!
Congratulations, semi-finalists, and thank you to everyone who entered!