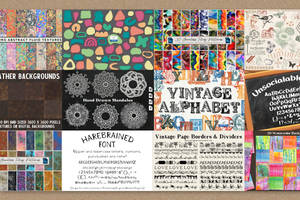 HG Designs Subscriber Area
Lots of high resolution goodies for graphic design including textures, photoshop brushes, seamless patterns and more.
---

large rectangle carpet rug png
Description
Hi everyone! I have a LOT of fun stock images to share with you! Most of them include transparent backgrounds in png file formats (I love those, don't you?!)
I look forward to seeing what you can come up with!!! Ya'll are so creative!!!
Here are my stock rules:
• The small stock image above is FREE :-D!
• You can use my stock images in Commercial projects in and outside of Deviantart! ( yay! )
• Please post a credit link back whenever you use any of my free stock images and wherever they are shown.
• You can purchase my LARGE stock image file for a small fee using the "purchase" button on the top right of the page (or visit my website to purchase there as well).
• No credit link back is necessary for any of the purchased stock image files!
• Never use my stock images to create and/or share as stock on your own sites or pages.

Please post a credit link back to
My Website: www.madetobeunique.com or
My Deviantart Page: madetobeunique.deviantart.com

THANKS!

Enjoy! And send me a link (providing it does not have mature content in it) when you're done so I can check out your work! And don't forget to FAVORITE this and WATCH me - I'll be adding a lot more awesome stock images like this in the near future!



Image size
2500x2000px 5.23 MB