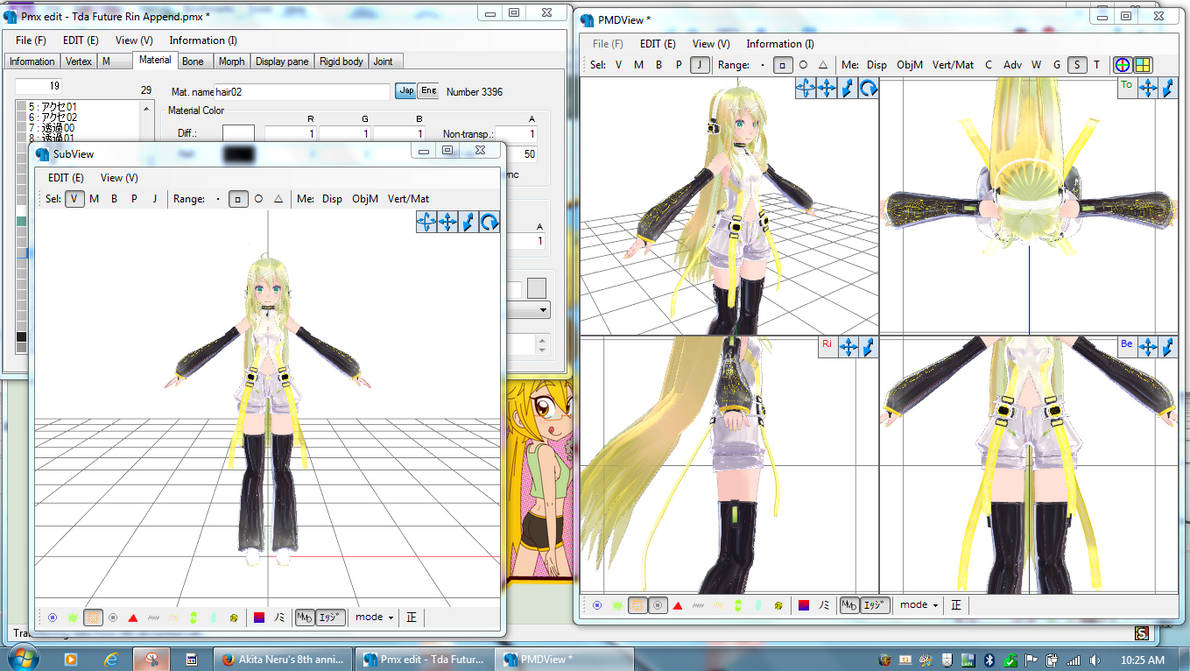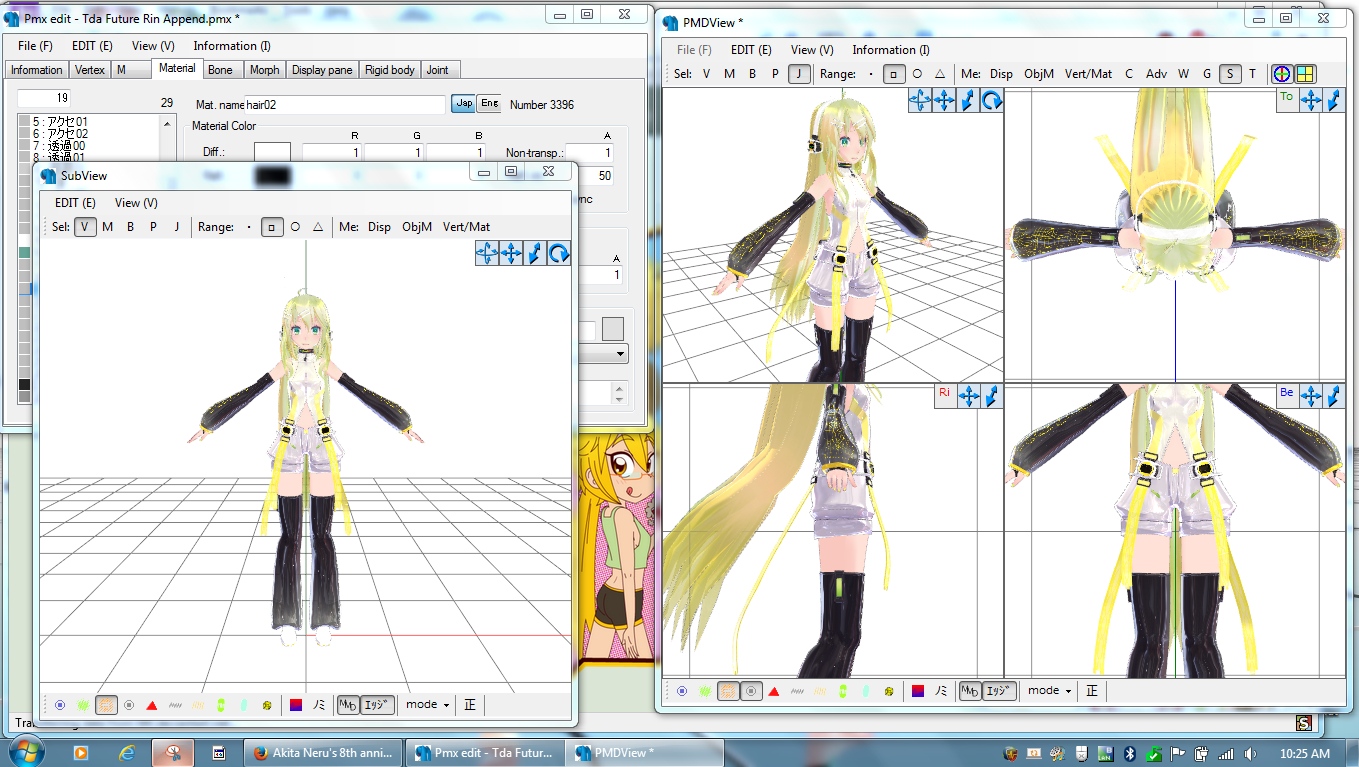 Watch
I finally completed her build! All of her parts are finally in place where they belong and actually stay where they're supposed to for a change.
I'll be building her new Strap IK chains today, which should only take a couple of hours.
Next, I'll move onto editing her textures and tweaking her materials properties to adjust their transparency levels and make them AL-compatible.
For now, she's 100% error-free! Getting there!

Because she's finally fully assembled, I can now list all of her parts:
Original Append design by Tda
Base: Tda Rin Append by Akirinaf
Primary hair set by HenachokoErika
Head and Hair Wisps by Maddoktor2
Headgear accessories by mqdl
Hairstyle reference guide:
TDA Future Style Rin
I just finished fully translating her, organizing her groups, rigging her new IK Chains, and upgrading her frame with the full range of Semi-Standard Bones. I plan to begin tweaking her materials specs and editing her textures very soon.

I hope you like this sneak preview. ^_^

I see neru photobombing into the middle of your screen XD like the sassy gal she is haha
Reply

She's a sneaky little trollette, too; I didn't even notice her there at first! xD
Reply
She looks so great! Can't wait to see her finished ^^
Reply