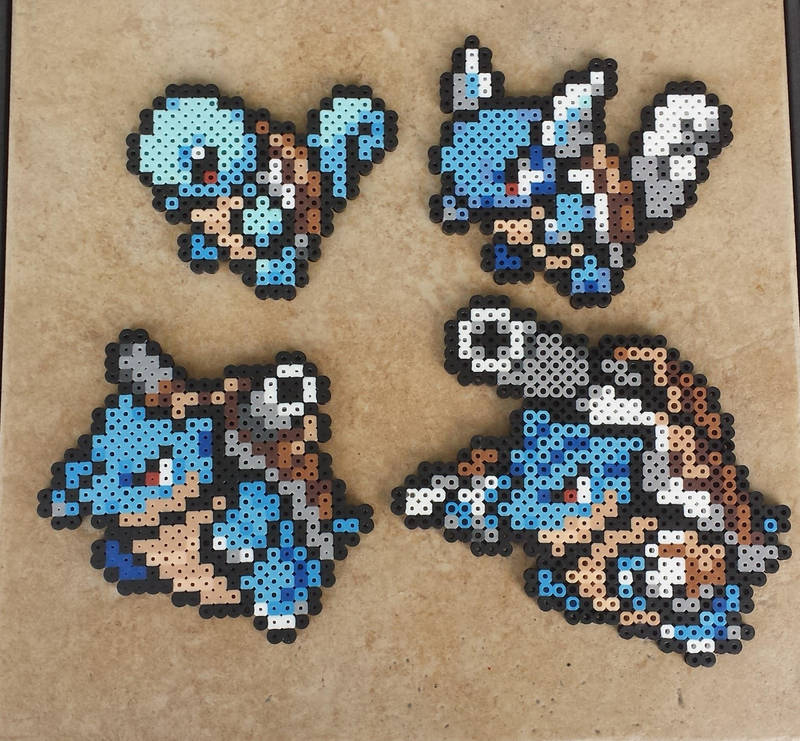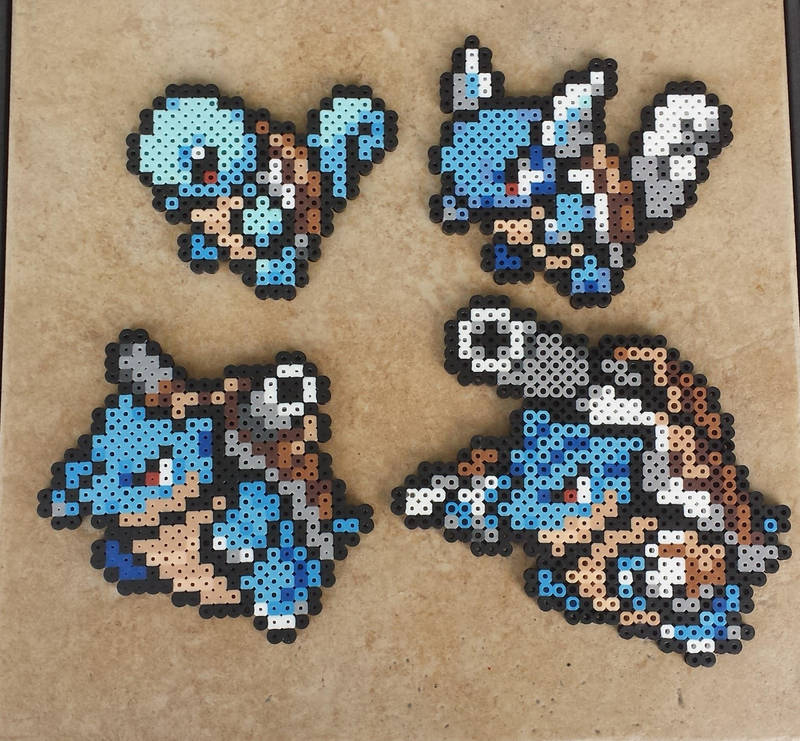 Watch
Handmade Perler bead sprites featuring Squirtle and its evolutions from the "
Pokemon
" series~! I want to remake these in the new ORAS format!
Squirtle, Wartortle, and Blastoise sprites were from the older games; Mega Blastoise is from ORAS.
You are more than welcome to ask me questions about my process, shop, or custom orders! I also love to hear your feedback!
Perlers made by --->

If you would like a set for yourself, check me out: MaddogsCreations @ Etsy
Pokemon (c) Nintendo

Nice job!

favorited!
Reply

The best starter Pokemon from gen 1 (in battle) but I do prefer Charazard. Btw the Squirtle you did is so cute!!

Reply

Thank you! Bulbasaur is my favorite, but I always liked to play Charmander as a challenge because he was weak against the first two Gym Leaders.
Reply

Yeah, whenever I chose Charmander I would have to raise my Nidoran to lv10 so that it would learn doubble kick and then it gets all the exp from Brock and I have to train my other pkmn again to reach its lv -.-

Reply

I wasn't smart and did it the hard way. The really hard way. Literally. I had a Metapod go off on his Geodude that wouldn't stop using "Harden".

Reply

Reply