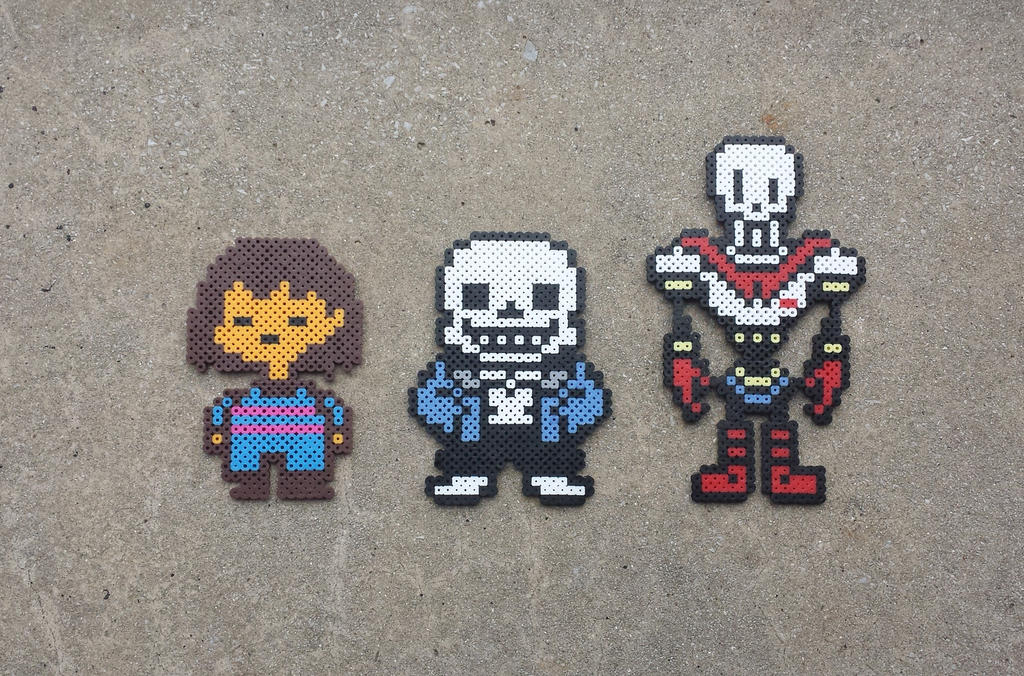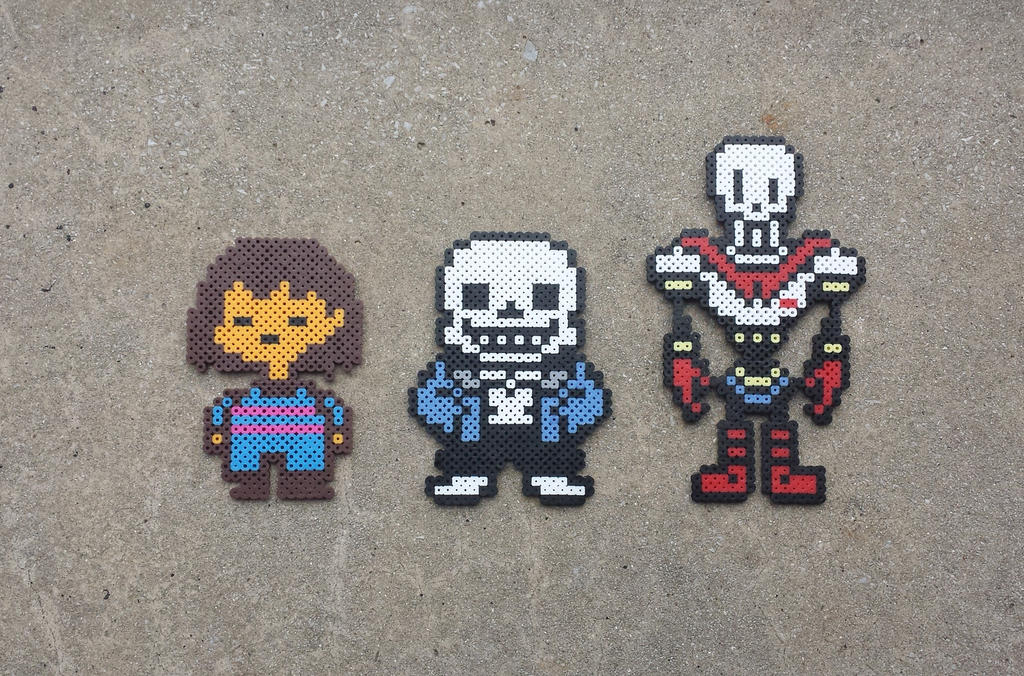 Watch
Handmade Perler bead sprites featuring Frisk, Sans, and Papyrus from "
Undertale
"~! They are precious angels.
I originally sold these on Etsy until I read every single comment made by Toby about fanart/unofficial merch. I have decided to take them off out of respect for him.2/21/16 EDIT: Toby Fox has now updated his fanart policies, making it possible to sell these sprites. Please refer to his official Tumblr
for more info.
You are more than welcome to ask me questions about my process, shop, or custom orders! I also love to hear your feedback!
Perlers made by --->

Undertale (c) Toby Fox