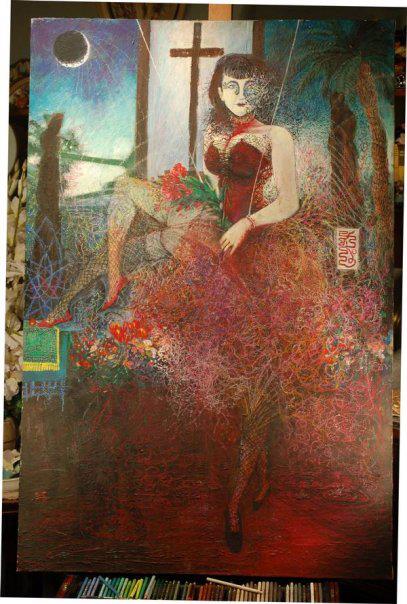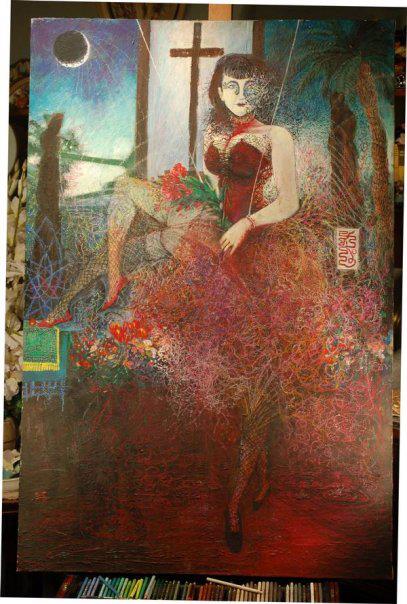 Watch
Oil, Acrylic, Chalk, Pastel

I like how everything tends to get a little maddening when certain locations are brought focus. Well, attempted to. Brings into being the racing thoughts and emotions that are usually present at such a scene. Also, two pairs of legs?
Reply

I almost saw it as a force of energy locked into pose, a dance of the cosmic energies going on and on and even the spirit of the forces is tired of doing whats its doing and wants to escape. Also I see it as Death at her Prom for some reason.
Reply

very nice.
Perfect way to ruin the tropical setting, too. Just add in a woman in red.
Reply