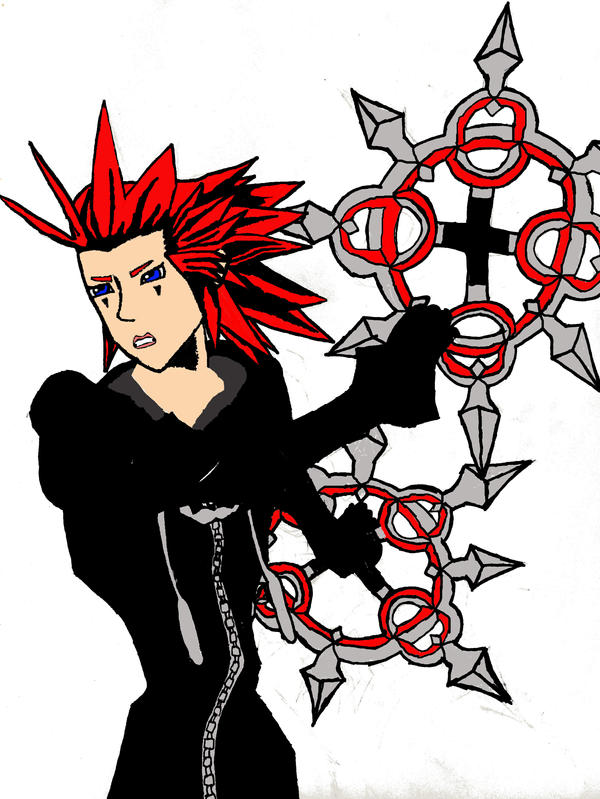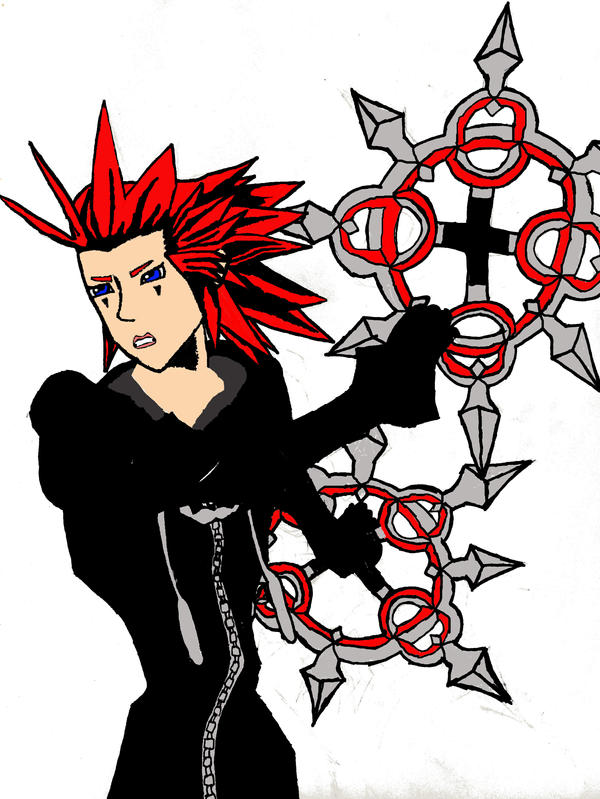 Watch
ya this is another one of my fav characters from KH2 and this was my first time ever doing something like this on photoshop ya its really bad kinda well his weapons are at least.... it looked a lot better when i drew it before it got scanned...so u dont need to tell me his weapons are all screwed up because i know i messed them up....it was my first time drawing him and everything so give me a break

OMG this one is amazing! i totally love the geometry and prsision of elements in this peice of cartoon character! His eyes are shining with unreal light of justic and goodnes. he is defenatly a gentle soul. Being drawn by the master such as yourself really brings all this qualities out. And look what a marvelous design of his hair. So simple yet so profoundly beautiful! I pity the rest of shallow dimwits on this forum because they can never get close to such divine perfection! KEEP IT UP YOU ARE DOING WONDERFUL!
Reply

thanks that means alot to me your the first comment thats every really said something good about the pic instead of judging it...thanks a lot...i will be posting some more pic later just to let u know
Reply

Not bad I think its decent. Good for a first time photoshop though
Reply

Yeah it looks really good, except his waist is really skinny
Reply

its suppose to be skinny you've seen him before...never mind u haven't probally seen him sense forever so u probally wouldn't know...lol...thanks
Reply

No offense, but he looks kinda lumpy...and anorexic. But other than that... great job!
Reply

ya its because hes suppose to be that skinny hes like that in the game he has like skinny to his legs to his waist then gets wider and bigger to his chest and stuff... i may have made him to skinny but thats how hes suppose to be...look at other pic and there like that
Reply
yea its good but i think u could have made the hair better dave
Reply

ya thanks...ya i probally could but i really iam new to this crazyness like i dont know how to shade it really good on photo shop and i wanted to make it look really cool but ya.....ya and i kinda was guessing how his hair went
Reply

what was...o my pic lol...comment on it not on my profile
Reply

looking good cuz, keep up the good work. and dont worry, perfect circles are really hard to draw
Reply