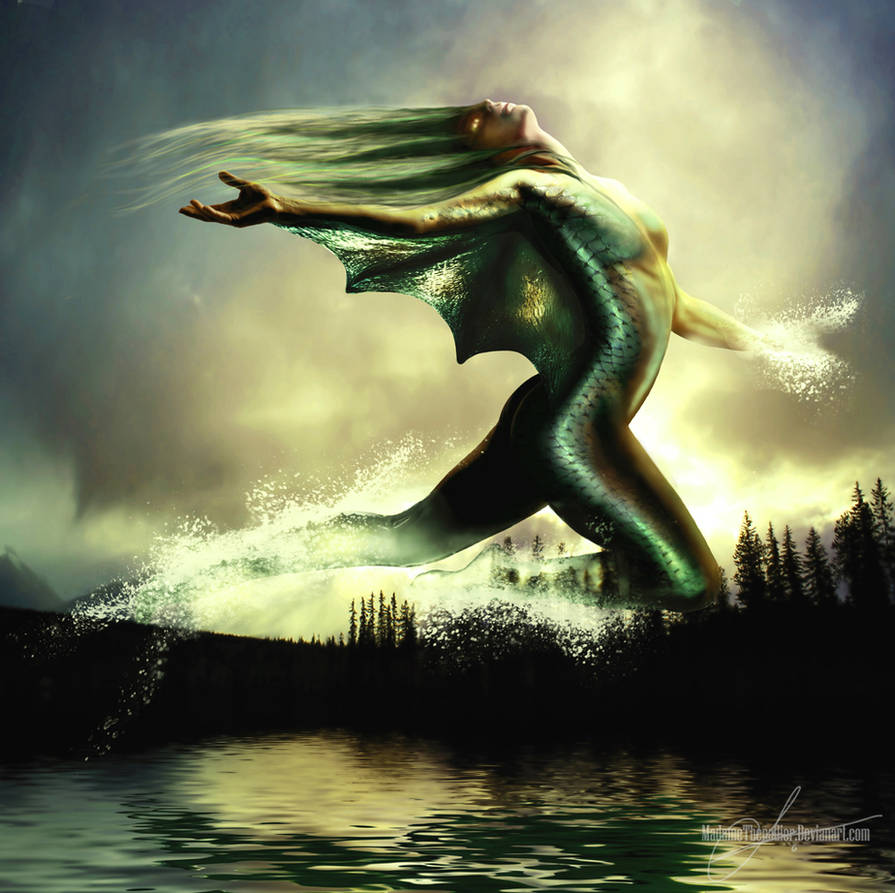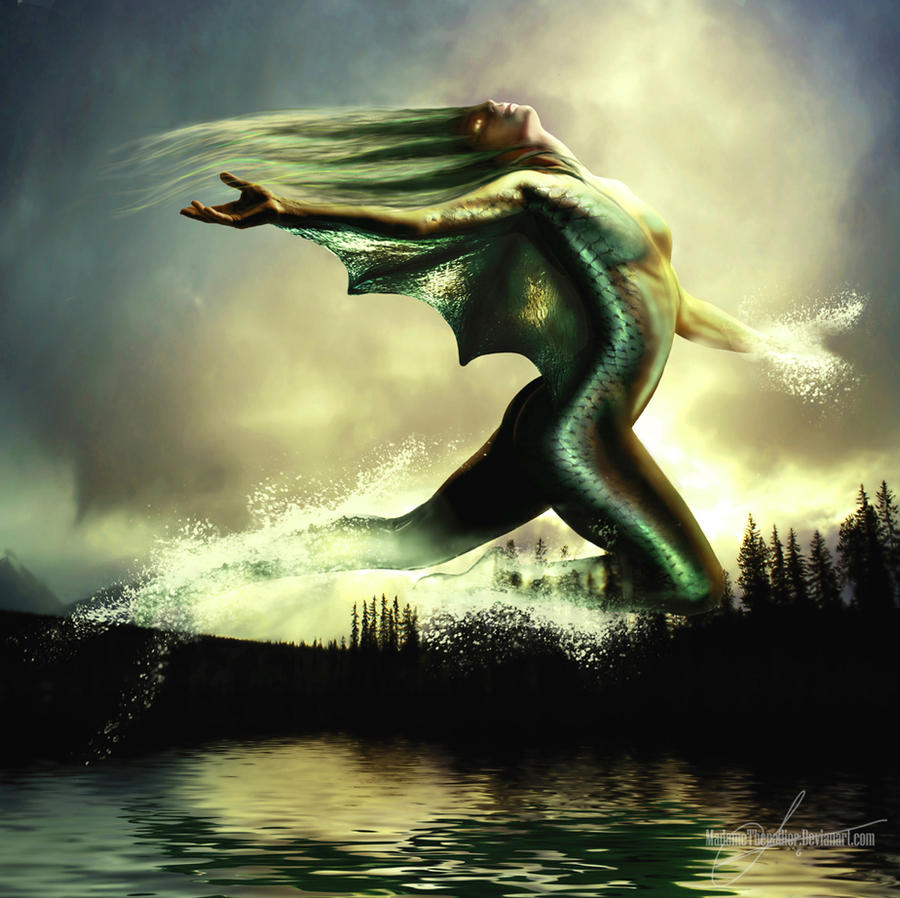 Watch
'Water Elemental' by *
MadameThenadier
is an absolutely stunning artwork. The concept, execution and the sense of movement of this piece is stunning. The water elemental's glorious flight out of the water seems like a spontaneous, unique moment in time which can never be recaptured and is all the more precious for it. I know it's a piece I won't readily forget.
Regarding technique, this picture is near perfect. The careful blending of the fish aspects with the human model is wonderfully done and I am especially impressed by the fins and eyes, which hint at something more wild and powerful than our own natures. The background works wonderfully as well, adding to the watery context without drawing focus from the water elemental.
The only aspect which I thought could be improved upon was the transition between the model and the water droplets. I felt the point of the water was to show how the elemental was 'one' with the water, and maybe even entirely consisting of water herself. However, I thought that the increasing transparency of the model and the addition of water drops was a little staggered. It could be tweaked/smoothened slightly to further enhance the power of the piece.
Amazing work!
The Artist thought this was FAIR
5 out of 6 deviants thought this was fair.