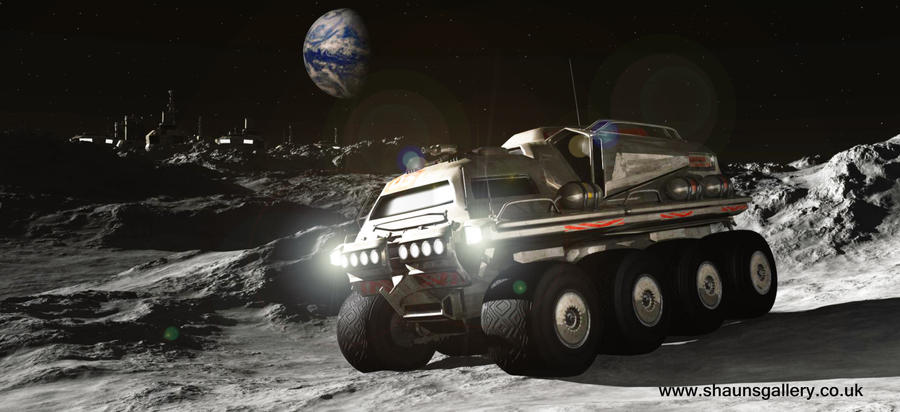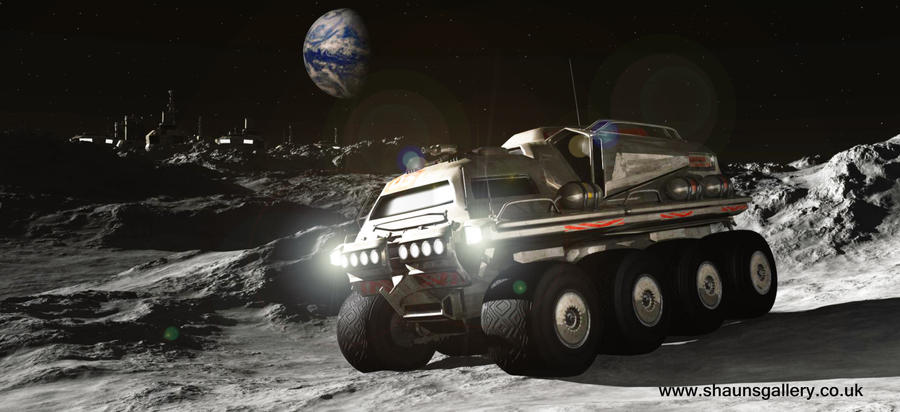 Watch
exploring the moon in 2088

Very cool! Reminds me a lot of the moon-rover vehicles in the film Moon.
Reply

Sweet design for an explorer vehicle.
Reply

Cruisin with style! Cool 3D graphics! Love how light and shadows casts off the city in the background

The area around the vehicle seems a bit too lighted up in compare to the rest of the image though, especially on the shadow side of it. Great work!
Reply