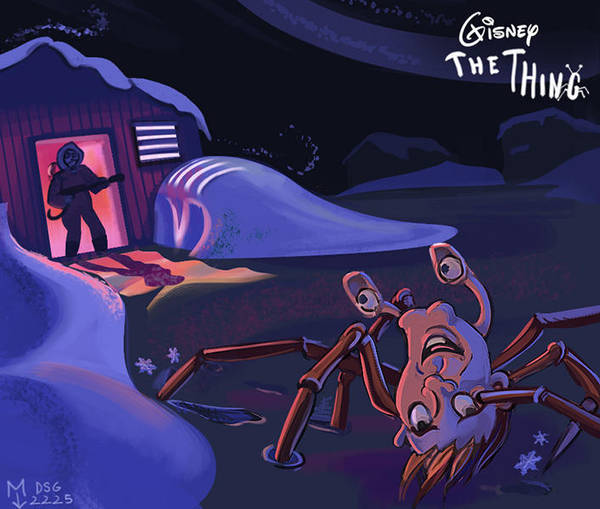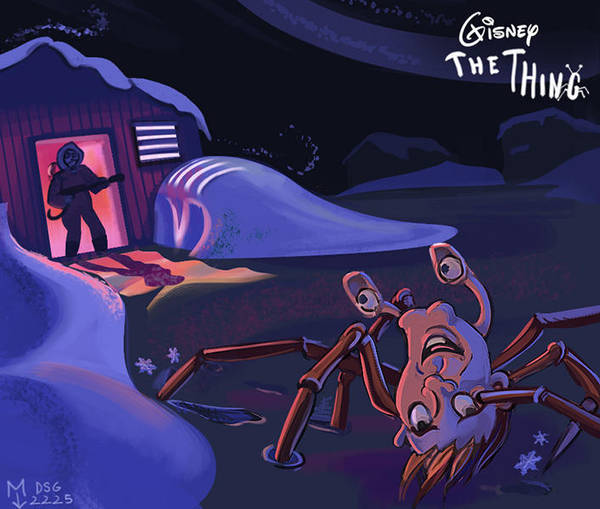 Watch
Another daily sketch from a while a go.
Brief was what if Disney made John Carpenter's "The Thing".

I'd like to get around to doing a "Paperman" style version of the 1950's film adaptation.

I was actually considering making a kid story similar to The Thing myself... only it wouldn't be very funny.
Reply

can't wait to see MacReady yelling to get the flamethrower and bursting into spontaneous disney musical about getting the flamethrower.
Reply

Hah!
I mean if I get the character sheet, you have the power to animate that

Not sure how we'll get Kurt Russell on board.
Reply