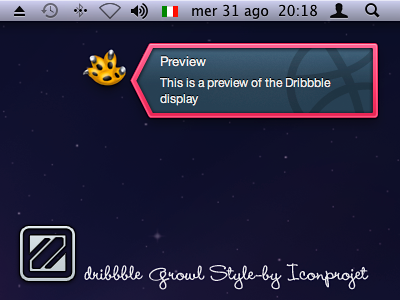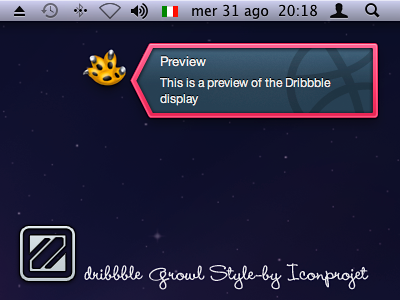 A pop-up notifications for Growl style Dribbble

It's beautiful, but it's not working for me in Growl 1.2.2 on OS X 10.7.1 (Lion). In fact, if I install this style, all other styles cease to work.
Reply

And strange to me, it works great!
Reply

well done

Reply

Nice job, buddy!

Reply

Awesome growl

i like it.
Reply