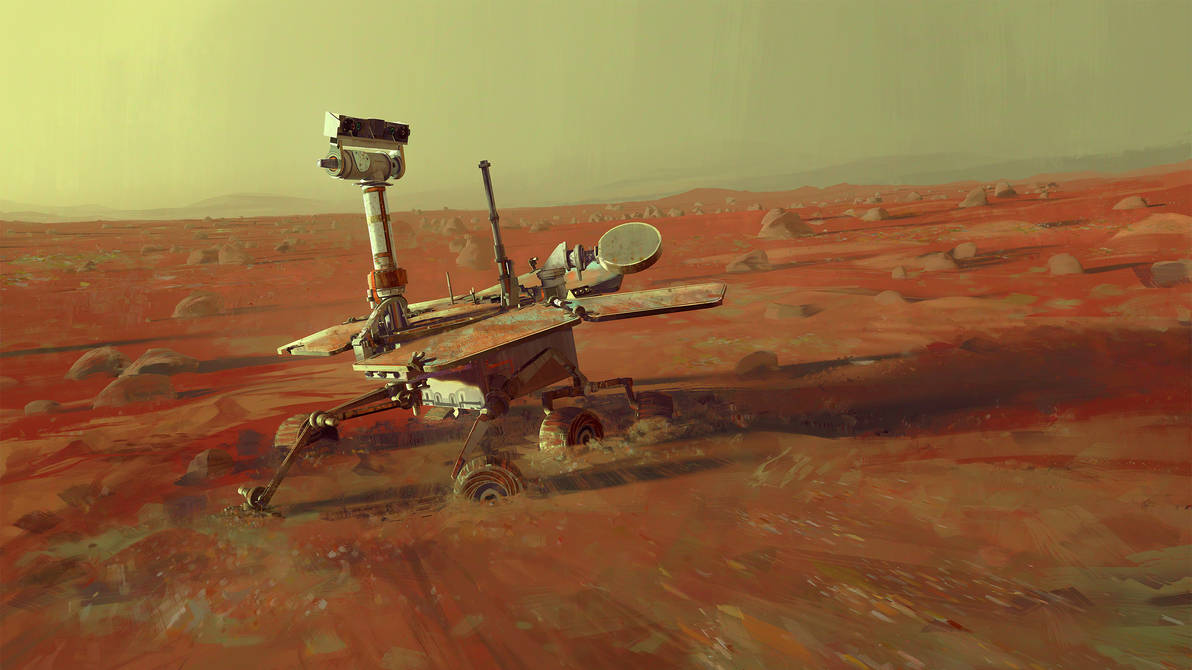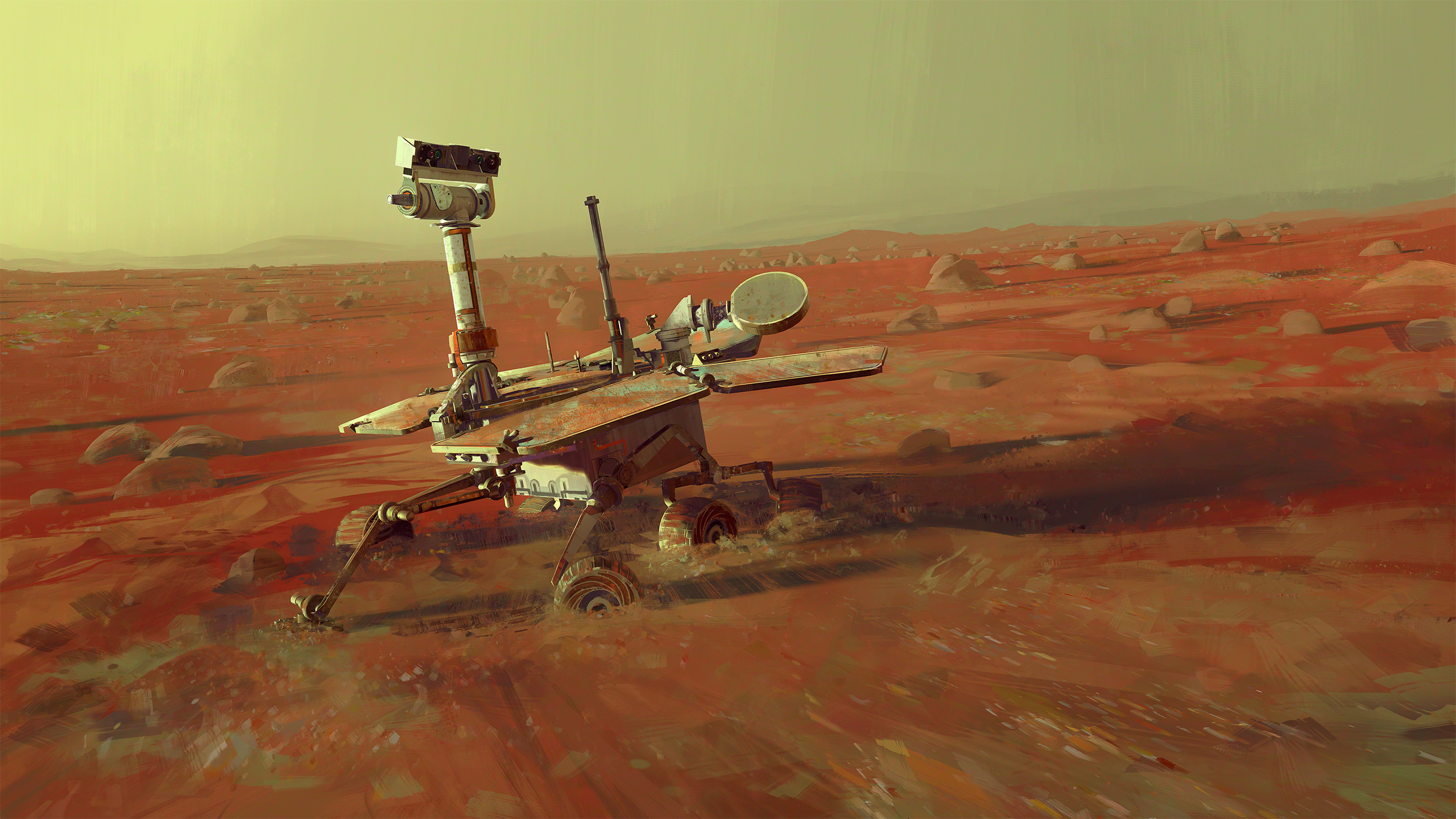 Watch
Another one in my Martian rovers series. This time it is, now nonoperational, Mars Exploration Rover "Spirit", which roved Mars for over 5 years until it got stuck in a soft soil.

Spirit, also known as MER-A (Mars Exploration Rover – A) or MER-2, is a robotic rover on Mars, active from 2004 to 2010.[1] It was one of two rovers of NASA's ongoing Mars Exploration Rover Mission.
Learn more about this mission on official NASA website and Wikipedia.
Prints of this and other artworks are available in my society6.com and deviantART.com shops.