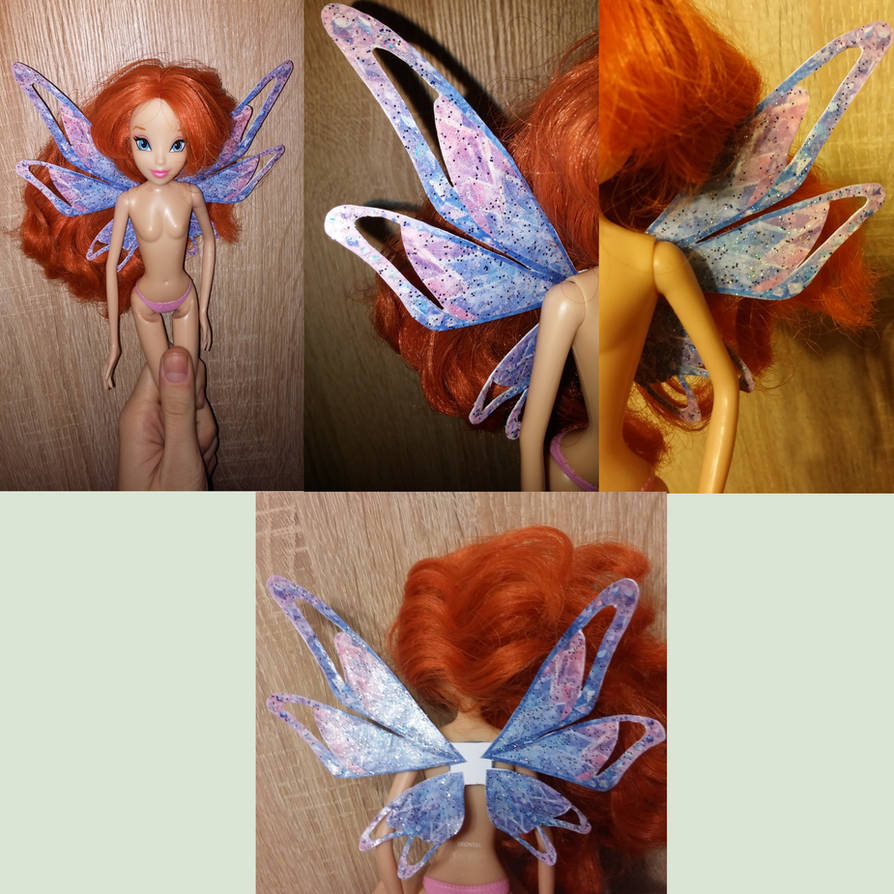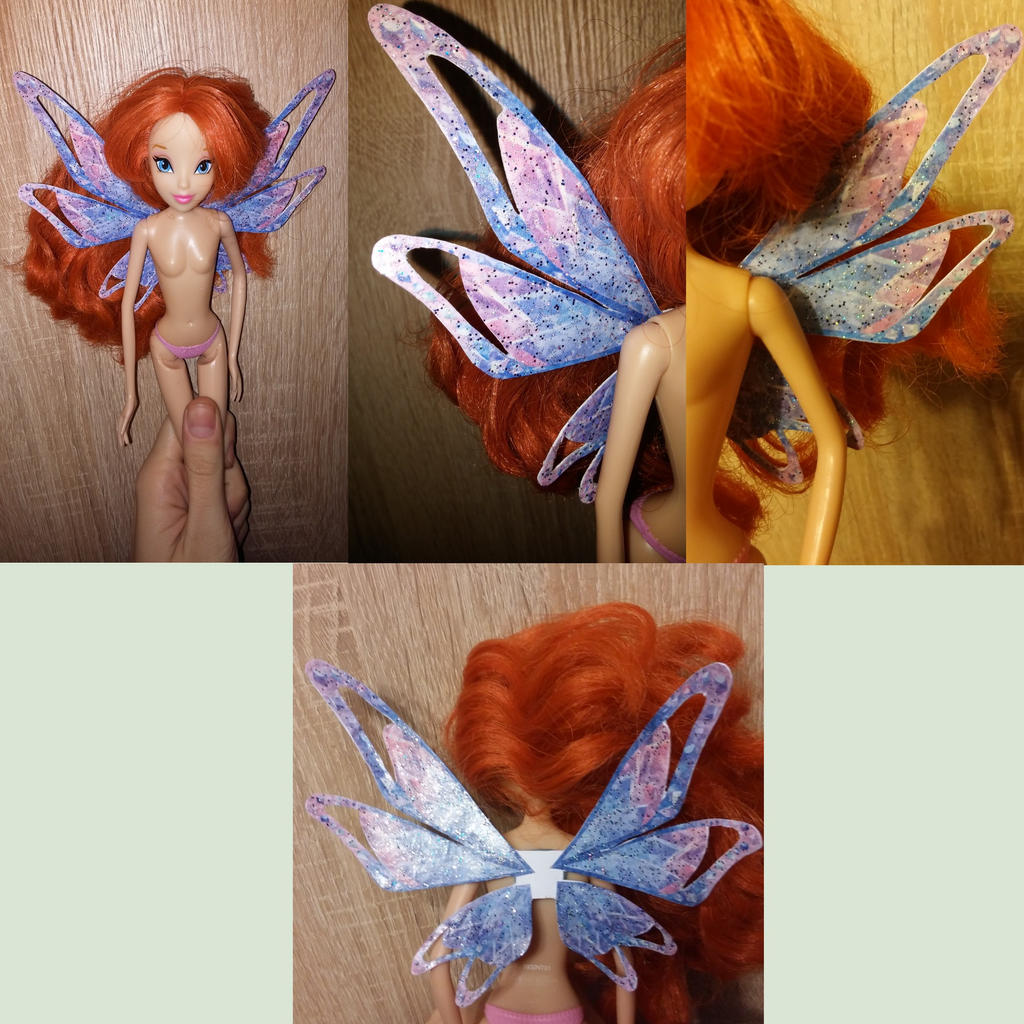 Watch
Here is my project of the year - bloom tynix doll *o* i 've already bought the materials and now I am trying to figure out the size of her dress xD I promise I'll correct the wings when i have time

I tried my best to photograph glitters but sadly my camera couldn't capture them T_T You can't see their shine <3 but whatever

they look gorgeous in real life

Wings are by
ColorfullWinx

I just painted them hundred times with glitter nail polish ,cut them and other 100 things


I can't wait to see this when it's done! She looks great so far!
Reply

Even thouht I have all materials , sadly i won't be able to finish it until March

(
Reply

I hope when they really come they have the tynix bracelet in arms or a bracelet for you
Reply

These wings are so beautiful! Are you goint to make her complete Tynix look?

Reply

Yep i am

Right now I am trying to figure out how to sew her dress T_T i can't find the riht fabric
Reply

How did you attach them to the doll?
Reply

with plastic eraser - that's only improvisation but I plan to attach them with pink plasticine

Reply