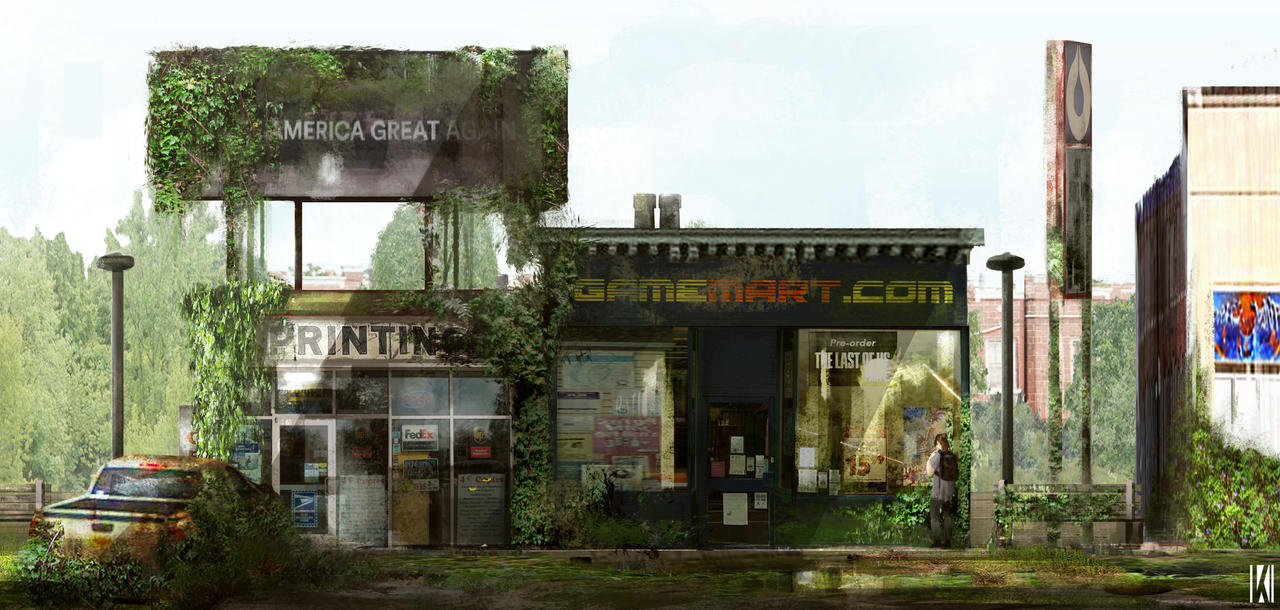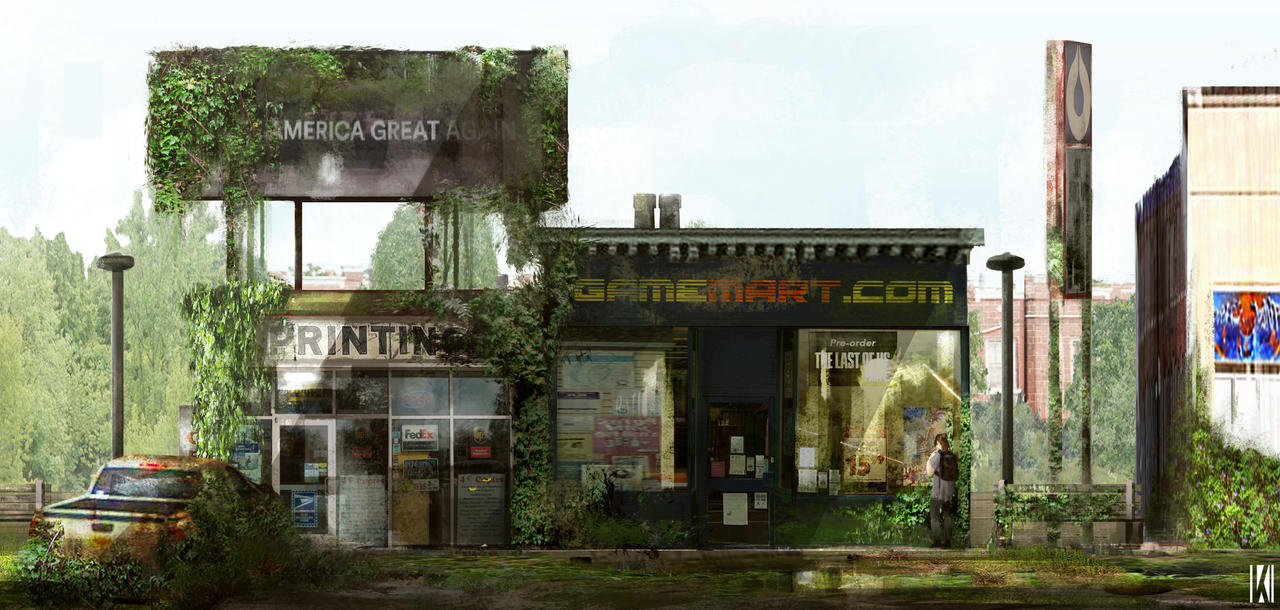 Watch

Reply

Wow, BEE-AUTIFUL!!!

I love your "not destroyed by the afteermath/martial law, just nature reclaiming itself" point about this picture, and the way you've photoshopped all those gorgeous lush green background trees, foreground shrubbery, ivy, bogwater and background cinderblock-buildings into the picture with the whitish sky (which itself looks brilliantly like an unedited shot of a real daylight sky on a regular camera.) The green smudging the "American great again" sign and the Gamemart store further look really pretty - the only complaint I do have is there are pixel-squares visible in the "America Great Again" sign, and there are many light-grey pixels in the sky. I also love how the photoshopped greenery and urban bits of the picture fade and blend into each other in such a semi-surreal, unnaturalistic way, yet look like they're meant to form a naturalistic picture. One complaint I do have is that the shadowed wall facing at a diagonal angle from us (the viewpoint) in the far right of the picture looks clearly like a transformed image in a way that's slightly glaring. Also, the vibrant colours of the graffiti on the wall at the furthest right are a bit glaring on the mostly green- and smudge-dominated post-apocalyptic picture.
I also love that little Easter Egg with the Last of US preorder in the Gamemart window!

All in all; your image-warping handiwork could do with some improvement, especially when making the image appear realistic and look like you've brushed it off with finishing touches after the editing work, but your photo manipulation is wonderful, and you create a really lush, beautiful piece of postapocalyptic art that's a wonder to look at!
Reply

Hi Scifilover! Thanks for the awesome comment and the grateful feedback!
I agree with you on the distracting graffiti, i should have desaturate it down a bit more. Also about the diagonal shadows, i noticed that to me, i wanna look as if they were in a town with the buildings that are close to each and across but i didnt show it enough. The pixel squares on the sky, it was meant to be that way since it's just a concept of mine but hey, i will keep that in mind.
Also, there's 2 easter eggs in the picture. One is the the last of us poster, of course, it was supposedly to say "The last of us part 2" but the glare cover the rest of it. Second is the poster in front of ellie. If you play the game, you'll know what it is.

And hey, thanks again for the awesome feedback! (I think youre the first one send me this kind of comment.)
Reply

Reply

Reply

Reply