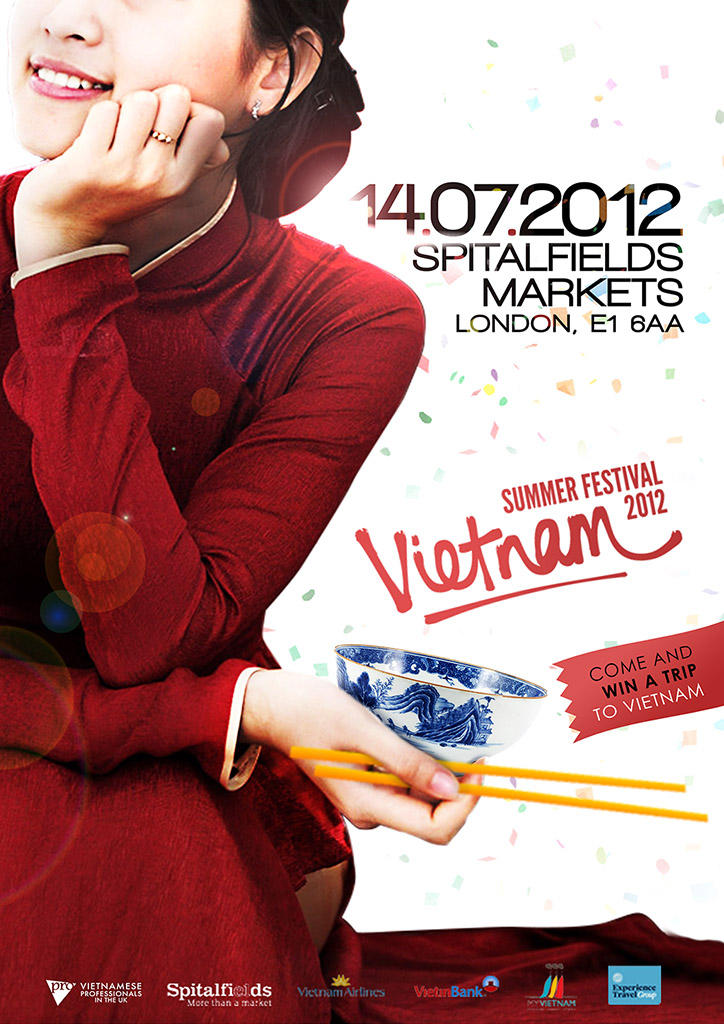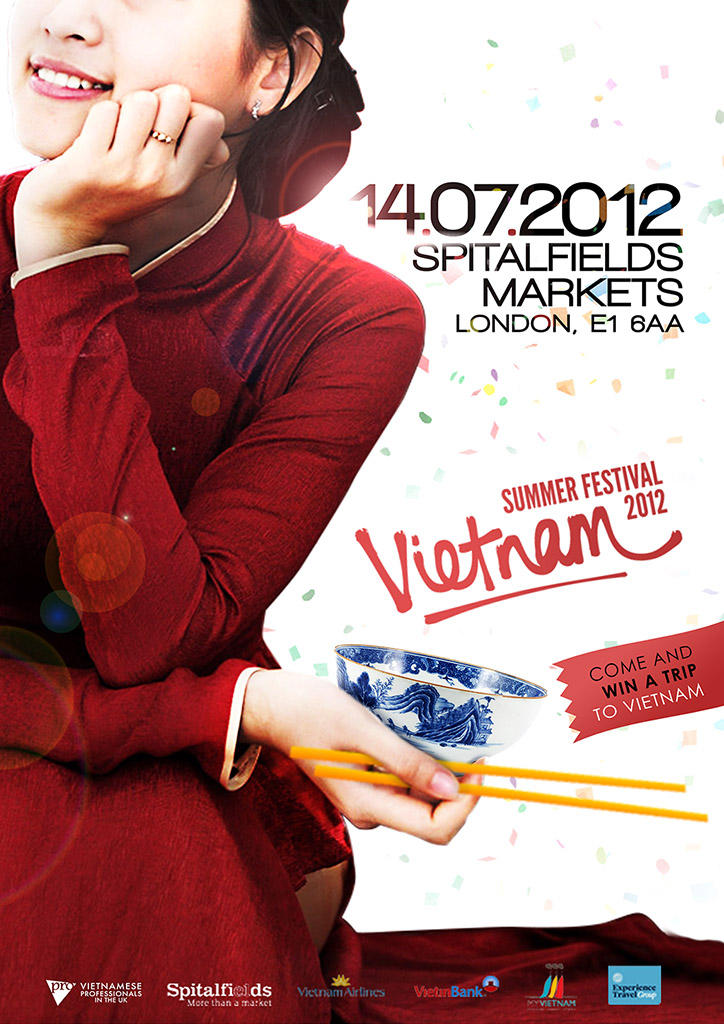 Watch
This summer, the Vietnam Summer Festival took place in London, organized by the combined efforts and enthusiasm of the Vietnamese folks here abroad. It was a greatly successful event, with lots of cultural performances and culinary adventures.

I was asked to design a poster and once again, I went for an "Ao dai" based design (photo courtesy of photographer TA|D). Unfortunately, it didn't get selected in the end. I'm sharing here a version that does not use unauthorized photography.

Original attempts also included overlaying a wide panorama of photos on top of the Ao Dai.