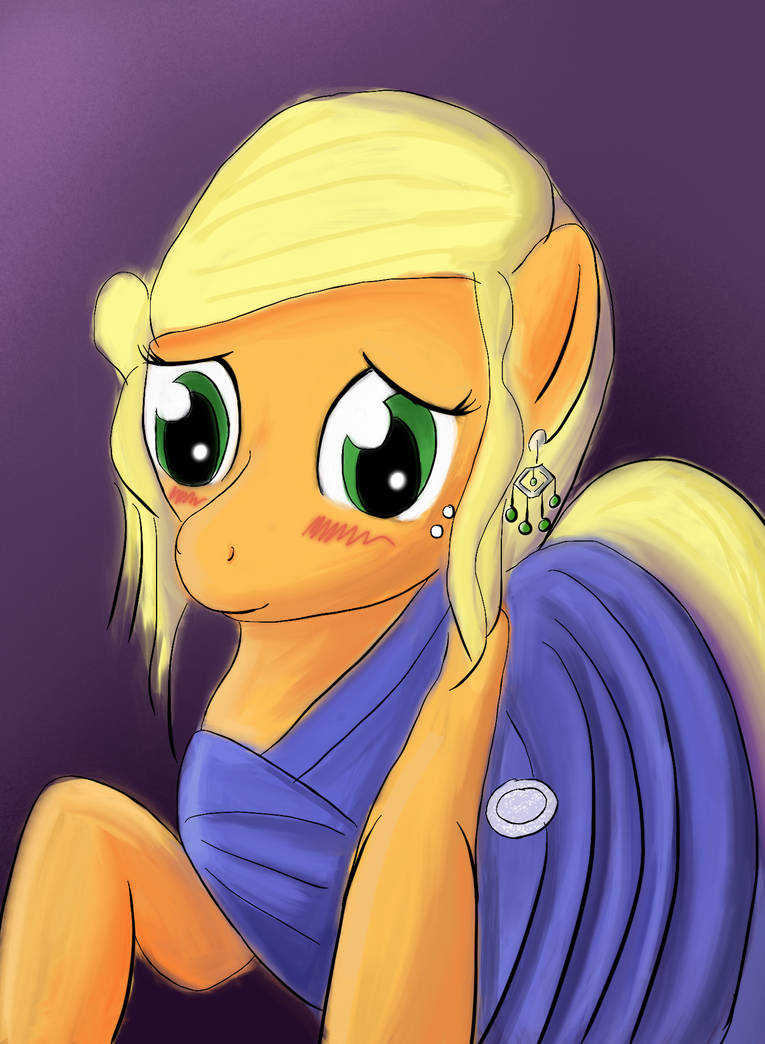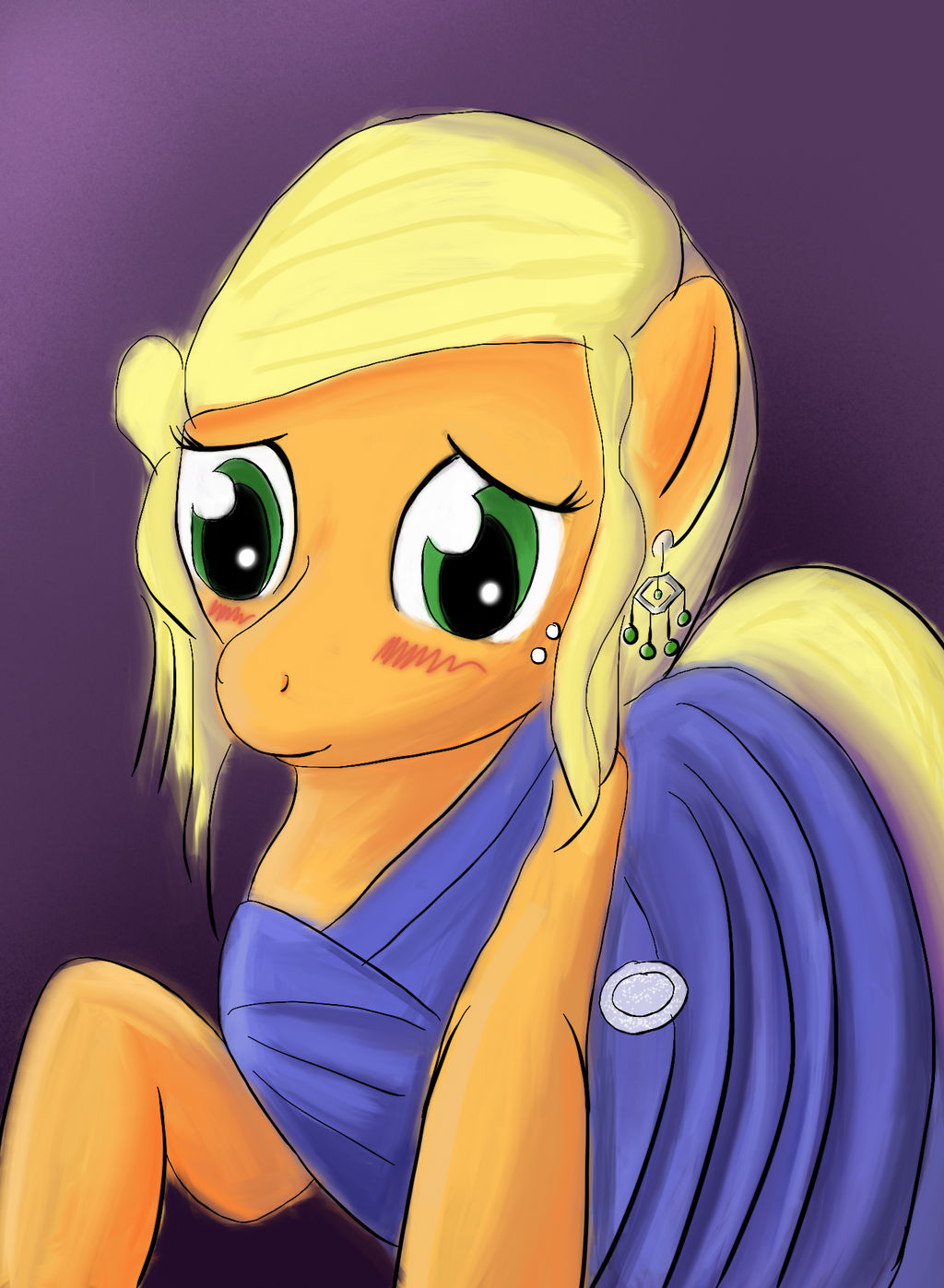 Ugh... not my week apparently. I was hoping to try for a painted look again, and I just couldn't get it. Practice makes perfect, but I am rather dissatisfied with tonights picture.
It's a shame, I don't often draw Applejack, and then when I do I mush it all up XD

Enough whining! Tonight I tried to picture Applejack being fancied up for ball, something that she is typically not known for. I think conceptually it's a fun contrast to her usual character.
3 days left. Let's see what I can do.