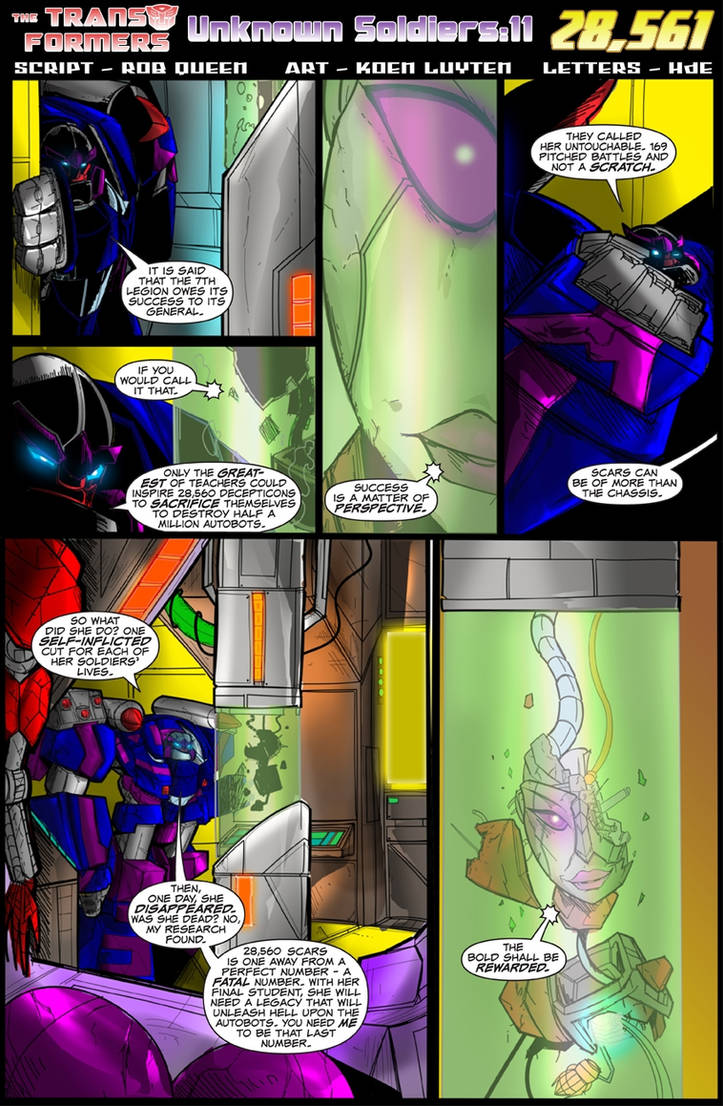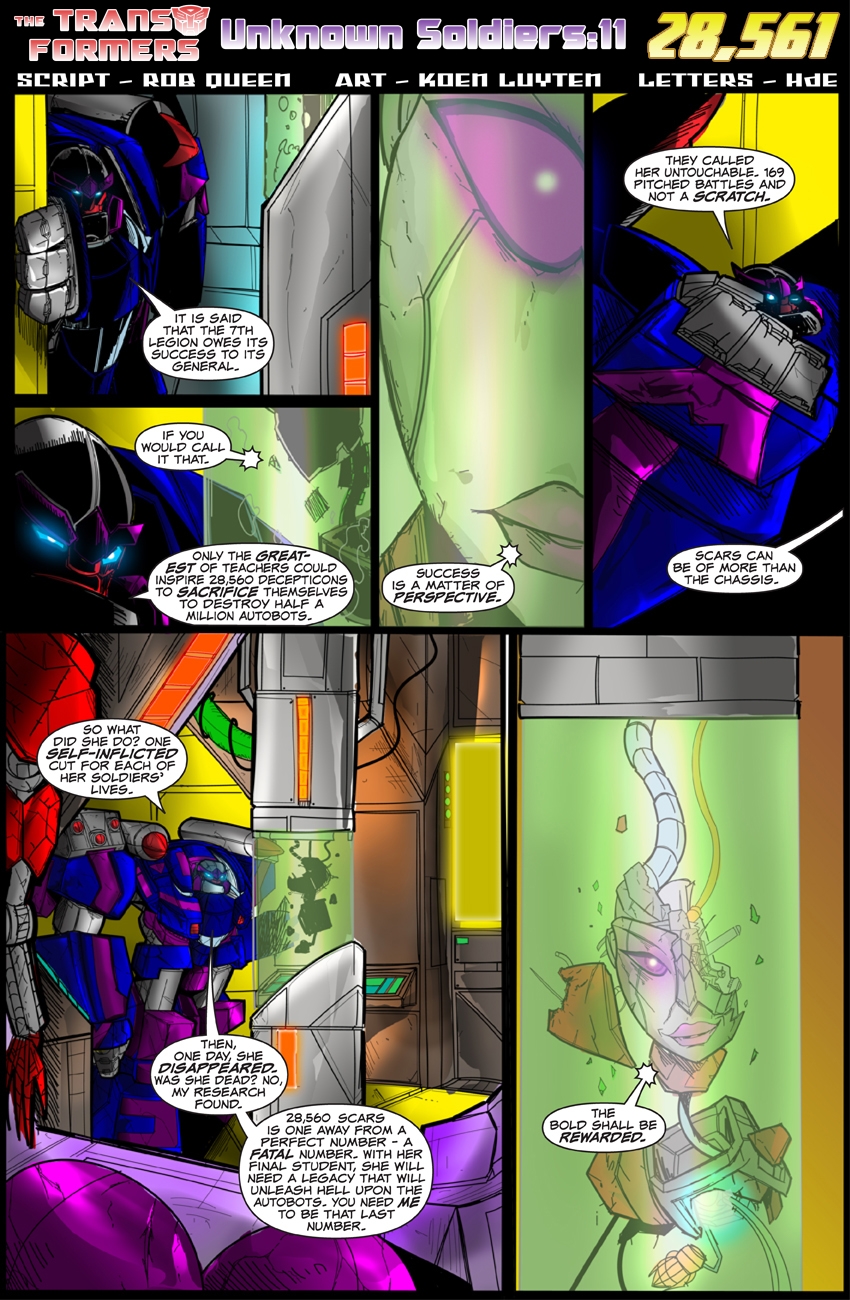 Watch
THE TRANSFORMERS: UNKNOWN SOLDIERS
EPISODE 11
Story by Rob Queen

Art by Koen Luyten

Lettering by HdE

Project by Koen Luyten

Coordination by Franco Villa

Presented by:

the TransComics Group

Transformers: Seeds Of Deception
:icontf-the-lost-season: Transformers: The Lost Seasons
NOTES
Find out all the secrets and behind-the scenes of this piece: click
here
for the Writer's commentary!
Unknown Soldiers gallery
.
For more one-pagers, check out the
Transformers: Multiverse
project!
TransComics Group
is the hub that gathers all the Transformers fancomics on Deviantart: check it out!
ON THE WEB
Discussion threads:
Seibertron
,
Tformers
,
AllSpark
,
Tfw2005
,
TfArchive
,
TheTF
,
FullMetalHero
,
Cybertron
,
TransFans
,
TMUK
,
TfCog
,
TfShadowCon
,
NTFA
,
Unicron
.

Click on the jaguar head for writer commentary. Thanks for all the likes!
Reply

Reply

OHOHO, THAT WAS GOOD, twisted bitch... the guy feels like thanos...awesome story like always. this is begining to be a great series.
Reply

Thanos or... Grannie Goodness!
Reply

Reply

Yep

Reply

um... am i getting this right? all those numbers are the parts of every soldier there, and combining the scars and parts, this uber chick has been made right?

monster fem bot?

and the only remaining part of others is the brain of the leader?
Reply

Reply

eheh heh T-T there wasn't enough input there to make me undrestand... am i stupid?
Reply

Oy Boy...this series is showing some awesome potential here. But the head in the jar reminds me of Straxus.
Reply

Haha, a secret nod to the great G1 Marvel UK saga?
Reply

Indeed. I loved reading the G1 UK comics as a kid [I often read them in the library in Joondalup] and stuff like this gives me shivers.
Reply

Reply

so twisted.....I love it!
Reply