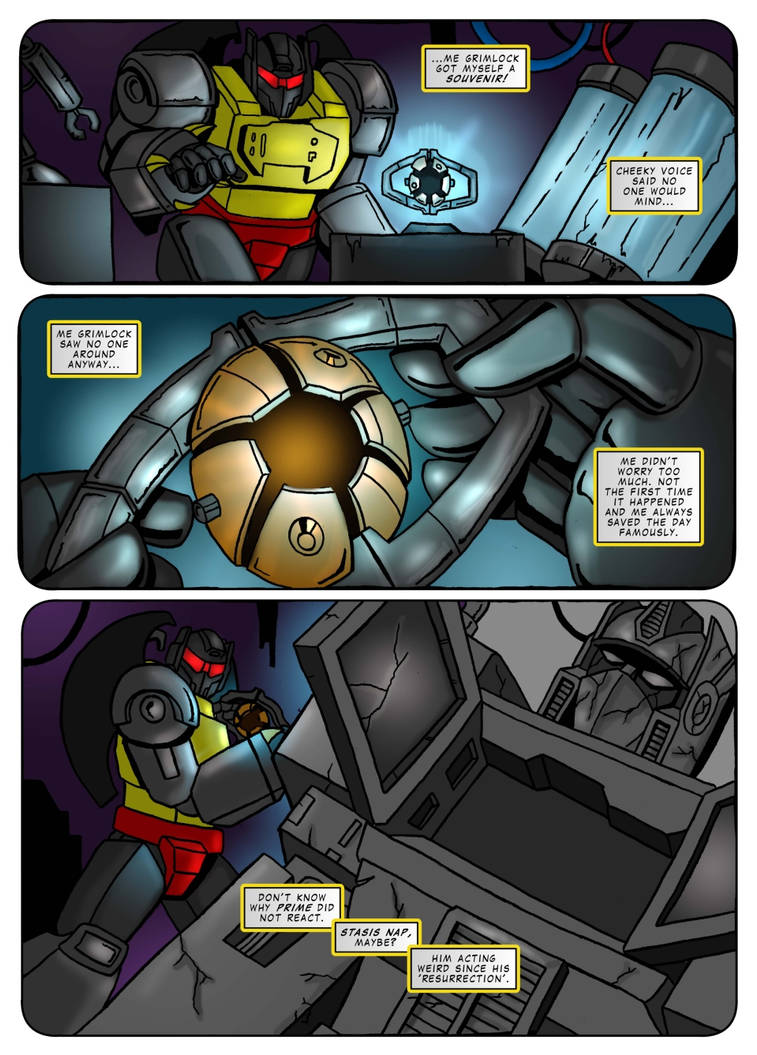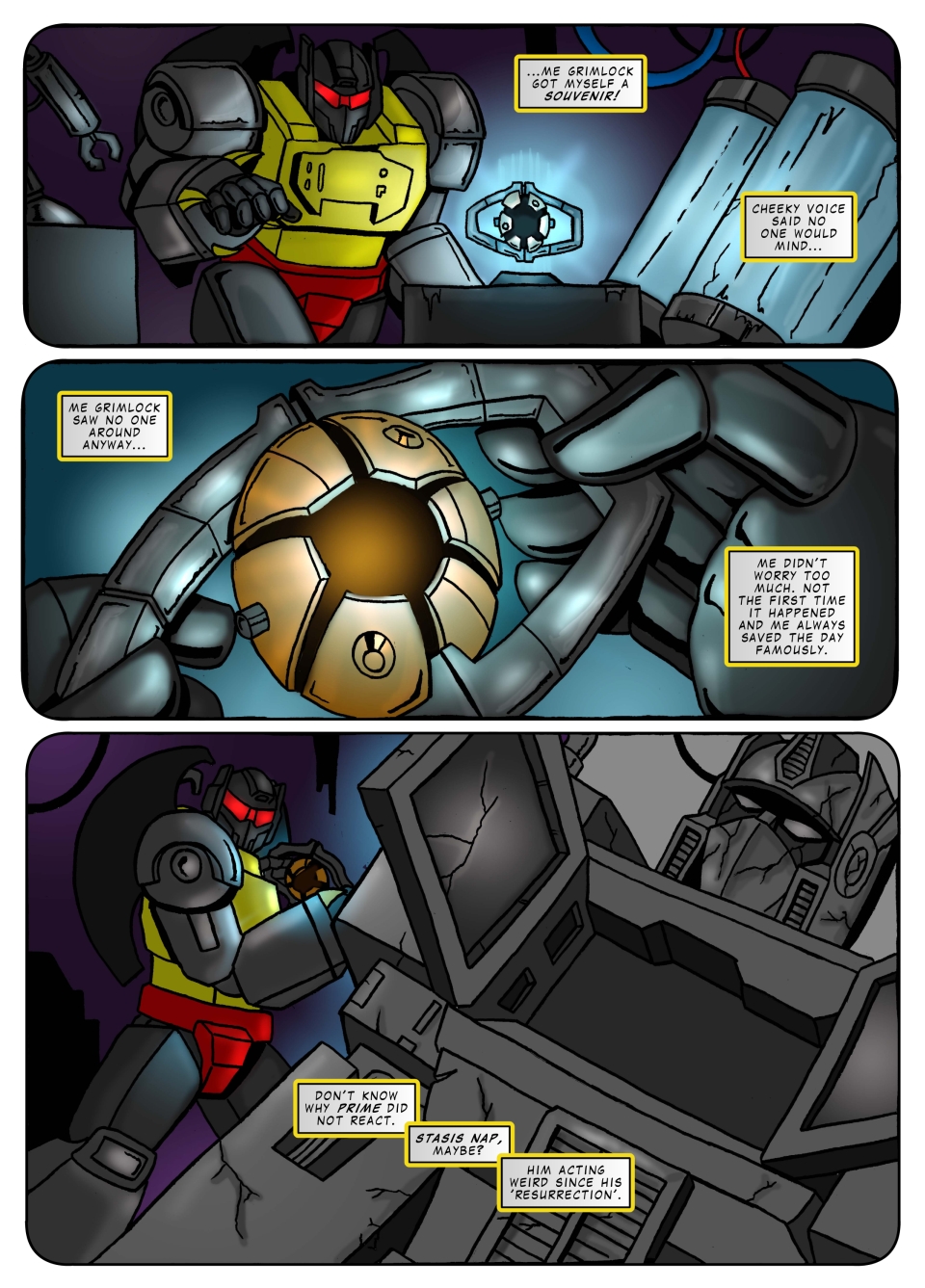 TRANSFORMERS: GENERATION 1
CALL OF THE PRIMITIVE
PREV <
PAGE 3
> NEXT
Art by James Marsh

Story and lettering by me

NOTES
Since
The Return of Optimus Prime (part 2)
, the Matrix Case has been empty.
Just like it happened in
"Call of the Primitives"
and
Five Faces of Darkness
, the Cybertronians look frozen (or worse) again.
It's likely that "Cheeky Voice" has the means to send them offline whenever it's needed.
Optimus Prime's weirdness is explained in
Season 4 ("The Rebirth")
.
The "Stasis Nap" concept comes from
Transformers: Animated
(just ask Ratchet!).

Ha! Nice job! Very clever having the Matrix empty.

Reply

Oh, tat was how S3 ended. We just exploited that

Reply

Grimlock, we might still need it!
Reply

And a flashback in the flashback.
Reply