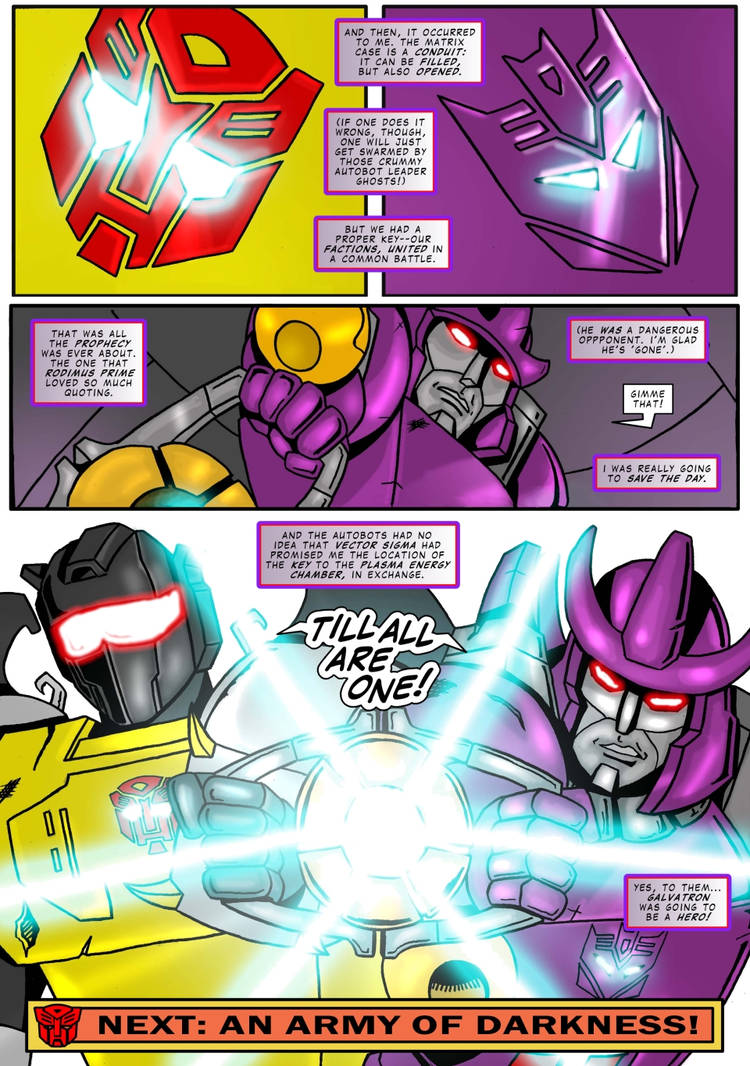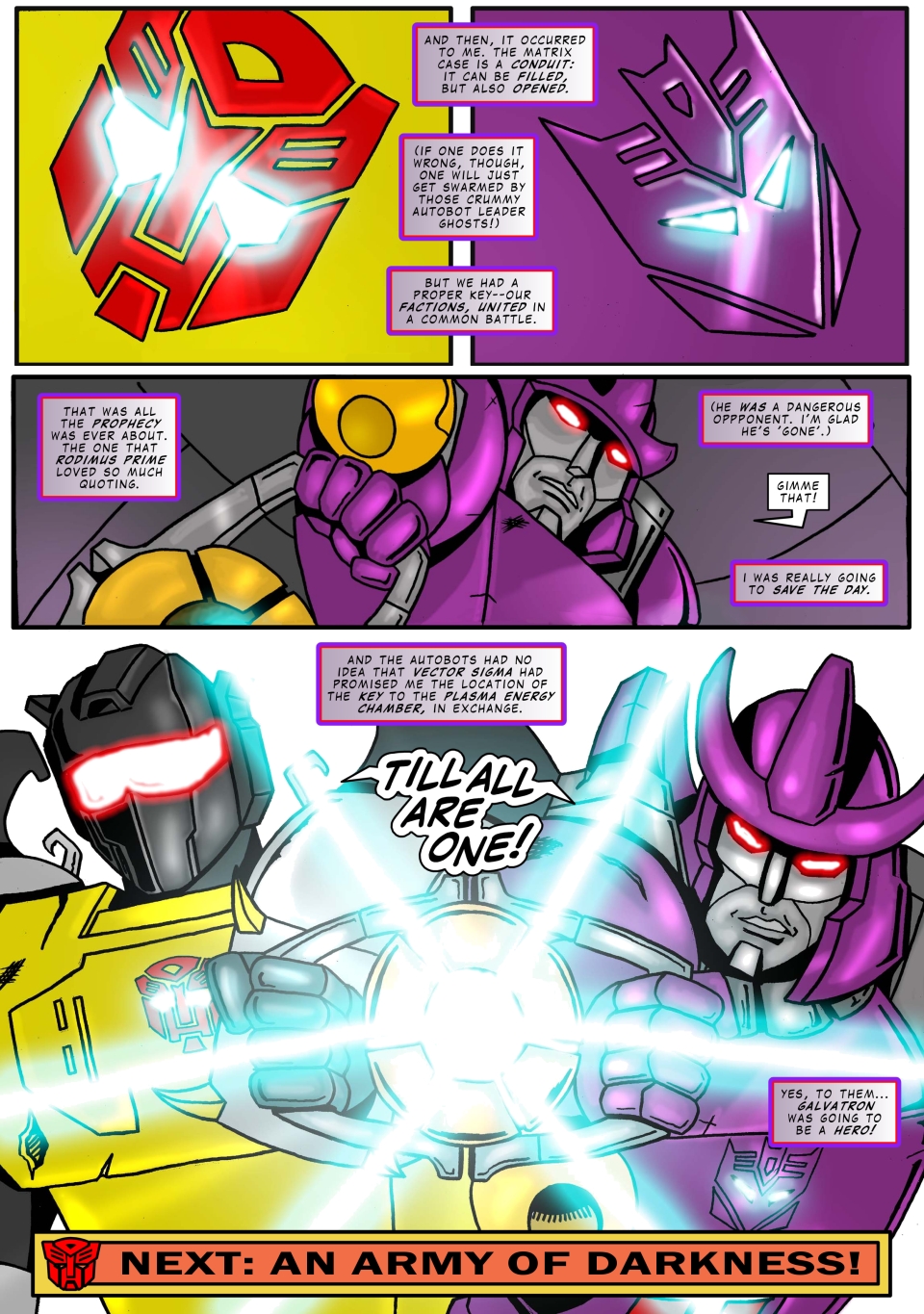 THE TRANSFORMERS: GENERATION 1
A REAL AUTOBOT HERO
PREV <
PAGE 3
> NEXT
>> GALLERY
Art by James Marsh

Story and lettering by me

NOTES
You might remember that Optimus Prime was the first Transformer ever to utter the notorious "Till All Are One", in
Transformers: The Movie
(1986). Then Rodimus Prime carried that on!
You might also remember that Galvatron already contributed to the two Transformer factions being one, when he conned Primus in
G1 Marvel US #73, "OUt of Time!"
.
By the way,
G1 Marvel US #73, "OUt of Time!"
is the source of the quote at the end of
Call Of The Madbot
.
The Matrix Ghosts appeared in
The Burden Hardest To Bear
, another amazingly epic episode from Season 3 of the G1 cartoon!
Check out the
blog
for more comics: G1 Italian Detour, Seeds Of Deception, Lost Seasons, Shattered Glass, Transwarp and more!

...

Reply

What? Where?
Why are you crying, my friend?

Reply

Love this little story!

Reply

Great work here!

Actually, it was Optimus Prime who said it while dying. In fact, they were his last words.
Reply

Galvatron looks awesome in panel 3.
Reply