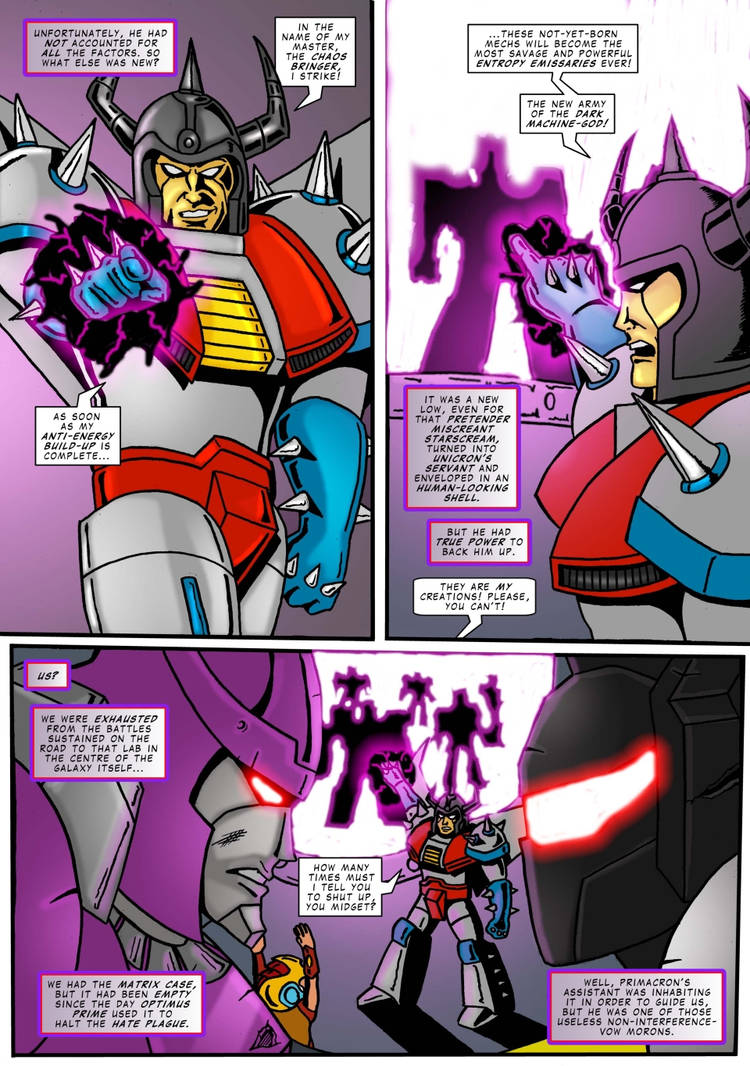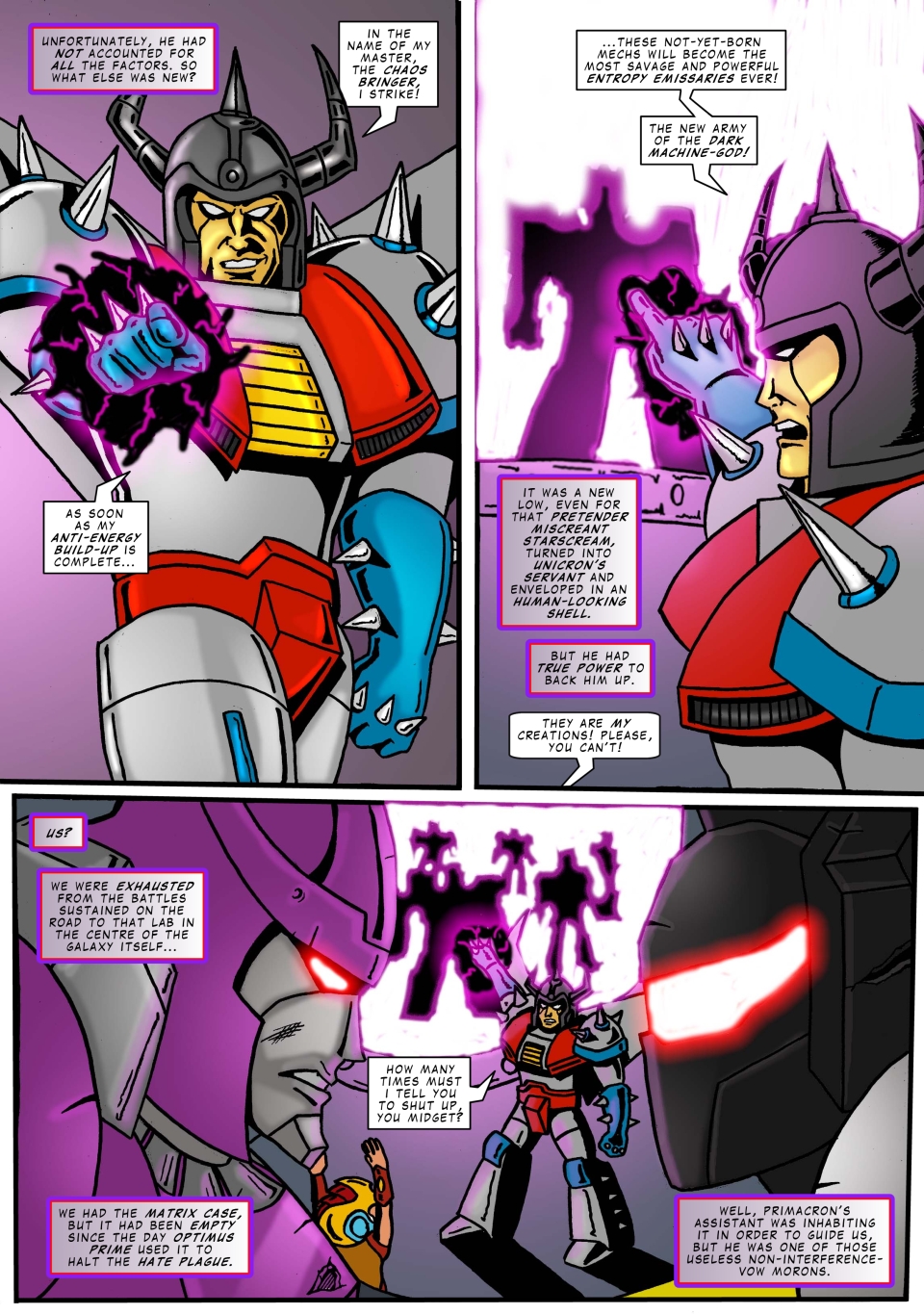 THE TRANSFORMERS: GENERATION 1
A REAL AUTOBOT HERO
PREV <
PAGE 2
> NEXT
Art by James Marsh

Story and lettering by me

NOTES
After his (re)creation in
In Thy Image
at the hands (eyes?) of Unicron, Pretender Starscream finally returns!
His Pretender Shell features a different color scheme, actually based on the original G1 toy.
The dialogue suggests that Grimlock and Galvatron, after clashing in
Call of the Primitive (5 pages)
, faced even more dangers before reaching Primacron's facility.
If you read our previous episodes, you'll recognize all the references to G1 cartoon episodes
Call of the Primitives
and
The Return Of Optimus Prime
(Season 3).
More references to Marvel & DC Comics: non-interference-wov beings such as the Watcher or the Phantom Stranger can often be seen in their comics.

XD Love the dialogue. I can believe the two of em are thinking the same thing.

Reply

So wait, are Galvatron and Grimlock thinking the same thing at the same time? Because the box borders are purple and red.
Reply

I used the red just because of Galvatron's eyes... but the dialogue is supposed to be vaguely deceptive, making you think it might be Grimlock's.
Reply