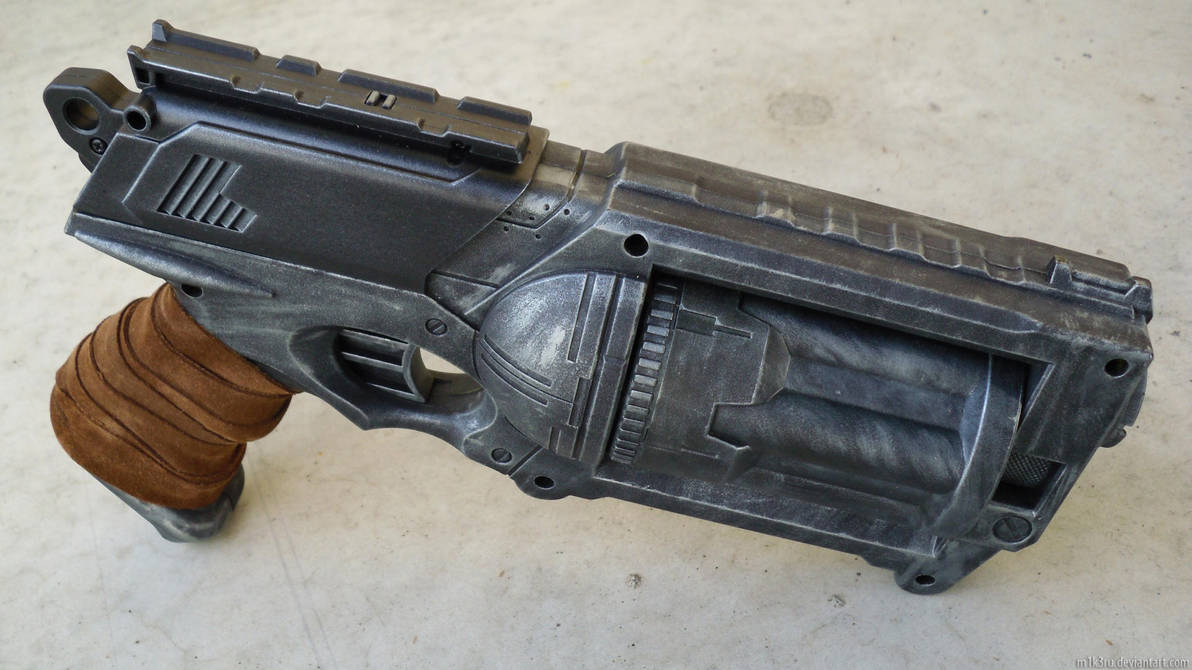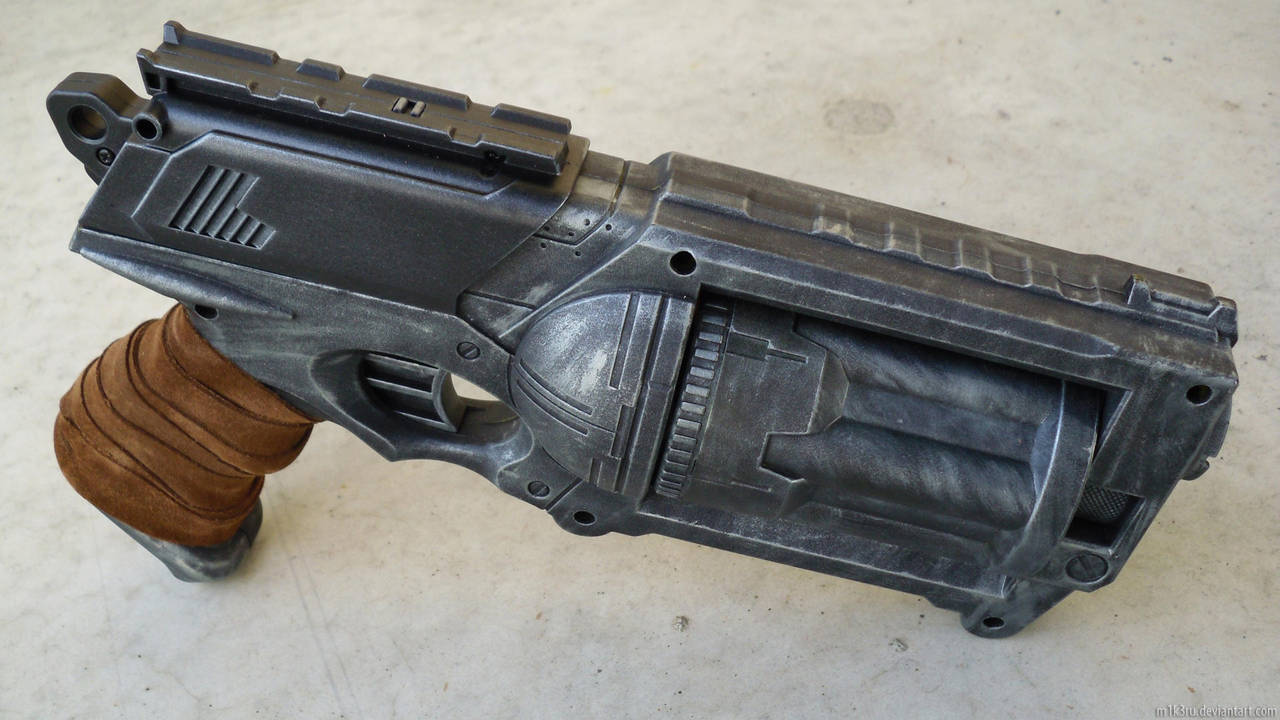 I recently resurrected my very first Nerf gun mod with an all new slider and leather handle re-wrap.
This picture was taken in more natural light than the previous, and has been sized to full HD resolution so it can be used as a wallpaper.
The same paint and method has been used for the new slider, but it is obvious that I have improved my application technique since the first paint job. IMO the shade of the slider is nicer, anyway

I like that the slider is a different shade than the rest of the gun.
Version 1.0 of this mod:
[link]
With custom leather holster:
[link]