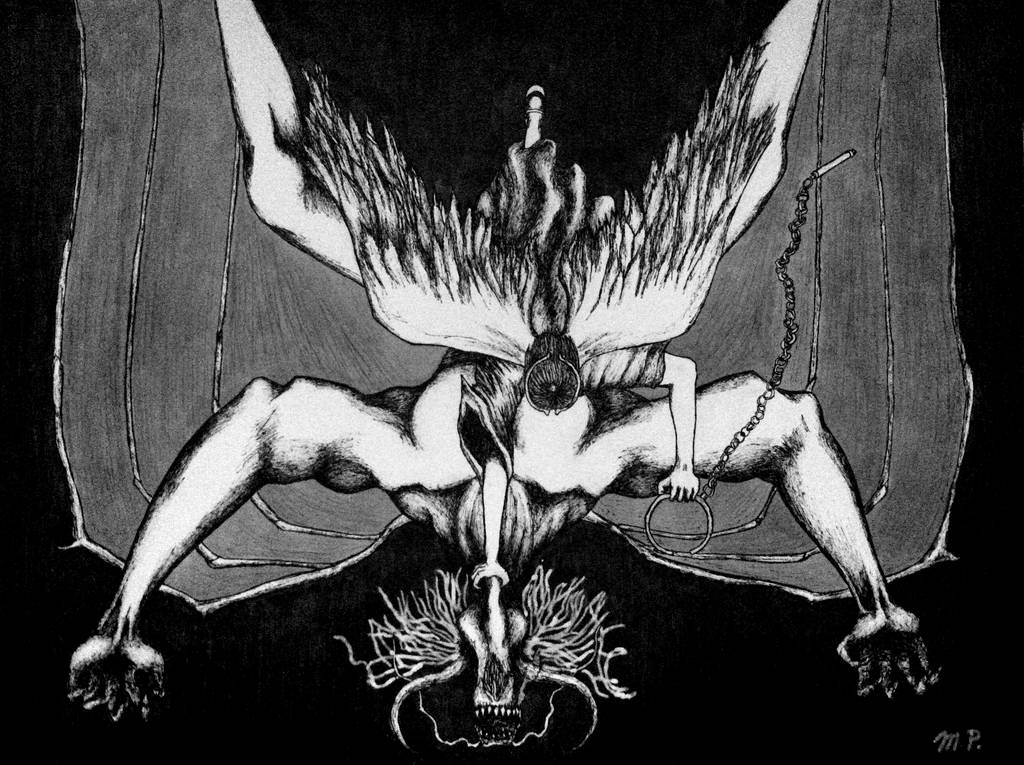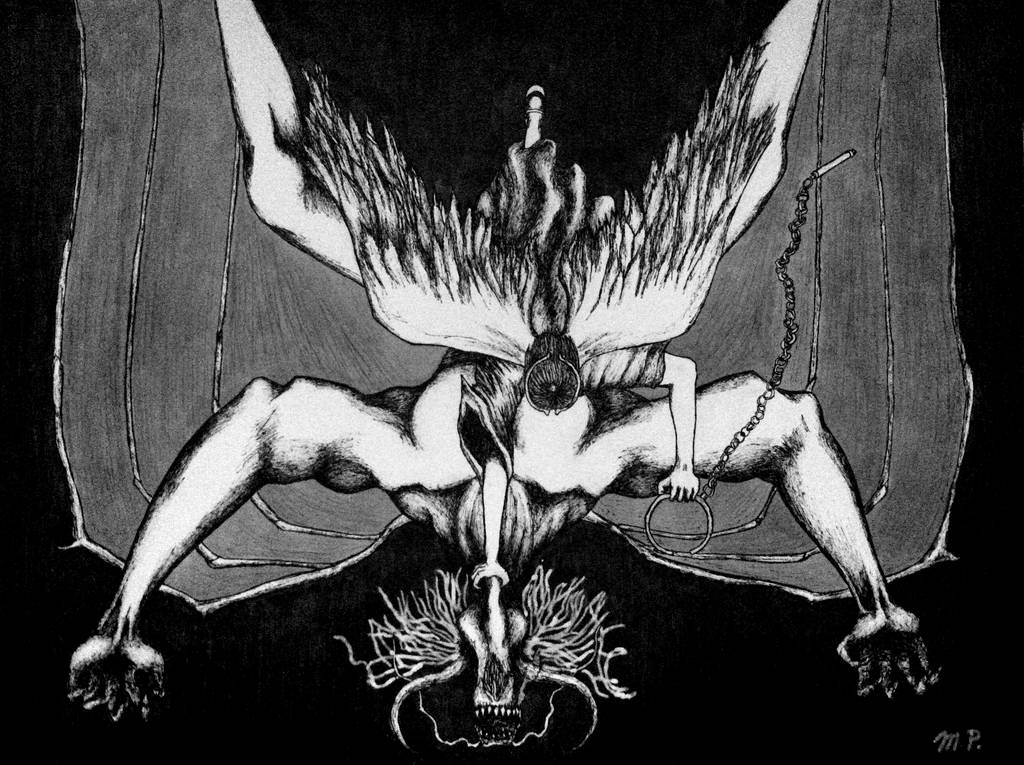 Watch
"And I saw an angel coming down out of heaven, having the key to the Abyss and holding in his hand a great chain. He seized the dragon, that ancient serpent, who is the devil, or Satan, and bound him for a thousand years." - Revelation 20:1-2

Done with uni-ball Vision Exact pen, Pentel Hybrid Technica pen, Pentel sign pen, Foray Liquid Medium 0.7mm pen, Sakura Glaze pen (lighting effects), mechanical pencil, and Copic markers. Second time coloring with Copics ever. Some black and white, color, and contrast edits.

Morbid, but what drives you is good. Good job!
Reply

Chained only for mere thousand human years though.
That's not very long for a being such as Satan!

Beautiful artwork btw
Reply

Wow.... Not expecting that.... That is amazing.... just.... wow... u really blew my mind far away... I always imagen or picture how he looks... Huge creepy and ugh.... discusting like but this drawing u did.... it take it to a hole new level....
Reply

your attention to detail has always been really great but this is amazing
Reply