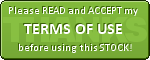 My stock is UNRESTRICTED and you can use it without asking for permission

(exept when it's written otherwise)
ABOUT MY STOCK
You may use my stock to create:
backgrounds - tutorials - stamps - icons - avatars - widgets - brushes - wallpapers - manipulations - book covers - cd/dvd covers - banners - and more...
CREDIT & LINKS
- It's always nice to recieve credits for the stock images.
- If you use my stock you
must
send me the link so i can view it and save your work in my favorits.
DO NOT...
-Claim my stock as yours
MORE
Always remember that stock providers spend a whole lot of their time to deliver you the most diverse and qualitative resources.
<da:thumb id="185096107"/>