Here's a short sequence of images in building up the design of one of the key characters for PoTGA (Prophets of the Ghost Ants), the original idea came from a loose character sketch done shortly before the project design phase went into full gear, and as with most artists, I think I share the habit of keeping a big visual database running 24/7 in the back of the mind, like a mega-rolodex, for just such a scenario, so I ran through all the possibilities and combinations and this first sketch was a perfect fit. It just needed to go through various tweaks to arrive fully formed, semi-realistic and have a distinct culture of its own.
the initial sketch where the idea was born, and the first ant riding sketch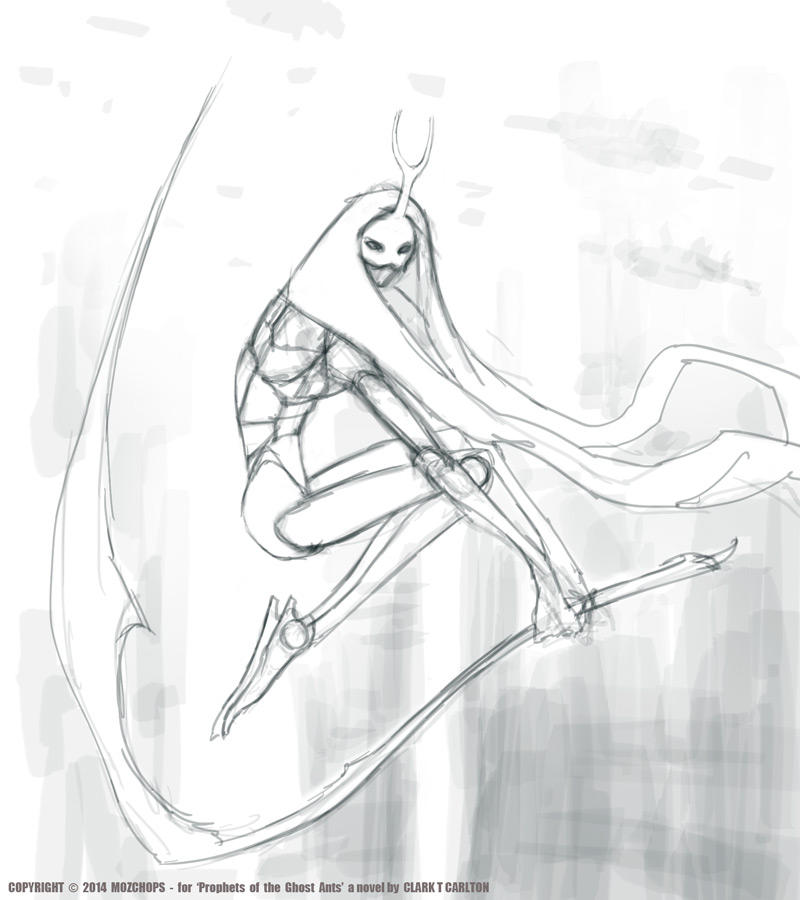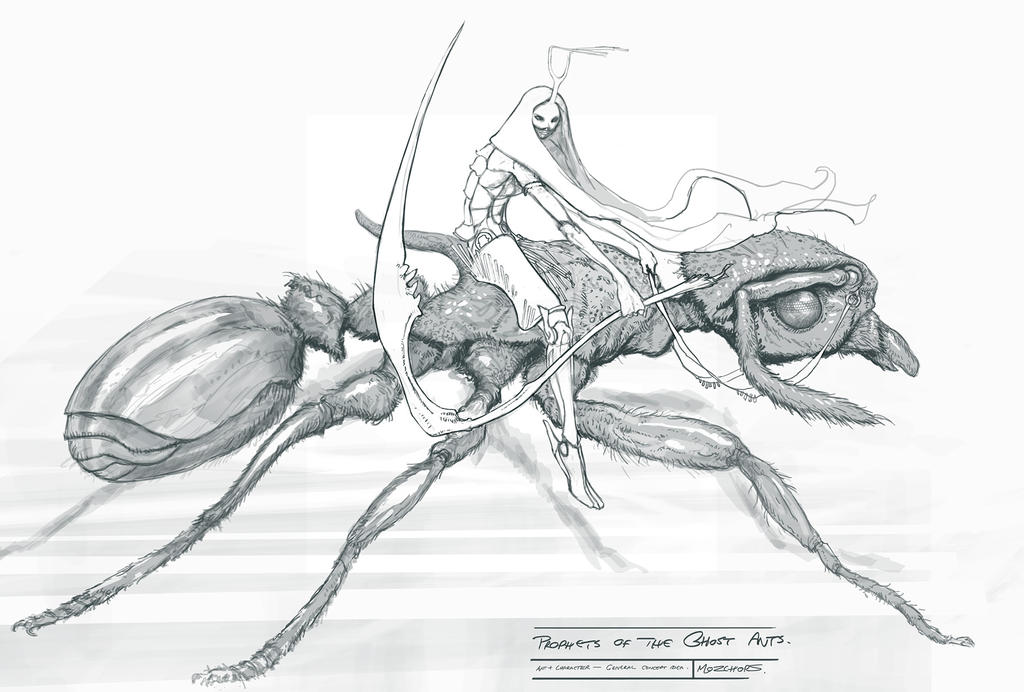 The author, Clark Carlton, and I discussed a lot in detail, how best to portray the rider, the armour and the ants, and of course how the scale and interaction is conveyed. The book's description of the ants is that they are quite real, and not mechanical, but they have a lustrous red-metallic surface, reflective, almost car-like in its quality, that if it was a car, it would be the Ferrari of ants, so we took that further and added small elements that suggest a high performance marque, the vents, exhausts, pseudo-spoilers and aerodynamic curves. But not going too far, and de-anting it, it had to remain very ant-like in its overall appearance.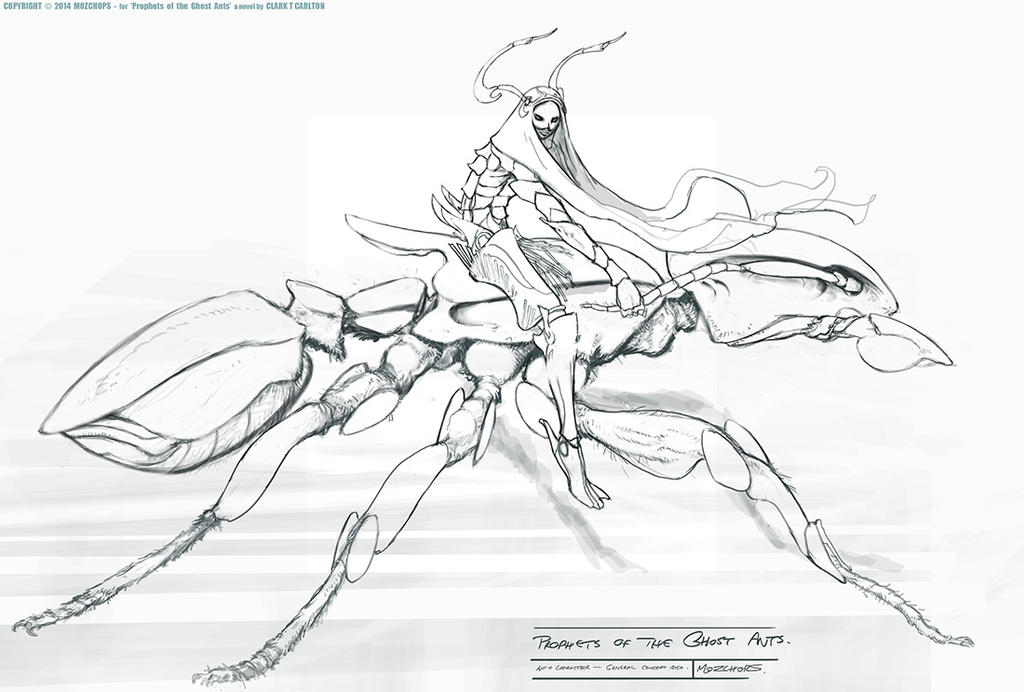 The rider/commander was given a custom armour makeover that reflects the interlocking components of ant chitin, with the same flow of curves and panels. The antennae was a challenge. All the ant-co-habiting societies in Prophets survive only if the humans wear the pheremone scent of their specific ant kin, via two soaked rods. Of course, if you just put any old feelers on the head, they'll look silly, so the usual permutations of design had to run its course before we found just the right look (and feel?).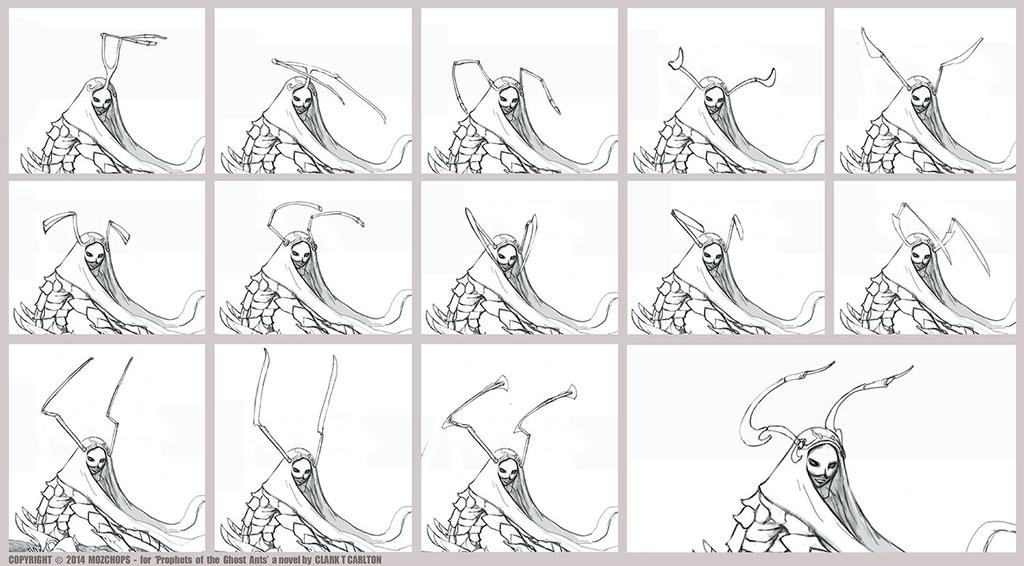 The scene requires that the character is in charge of a large organized group (trying not to give any spoilers away here), so you need elements to suggest organisation, hierarchy, military, traditions etc. that it's a well practiced and dsiciplined force and is built upon generations of history and experience, so markers are needed, insignia and pageantry. This also has to work in the context of tiny people who live in the world of insects, so materials feel cellular and natural.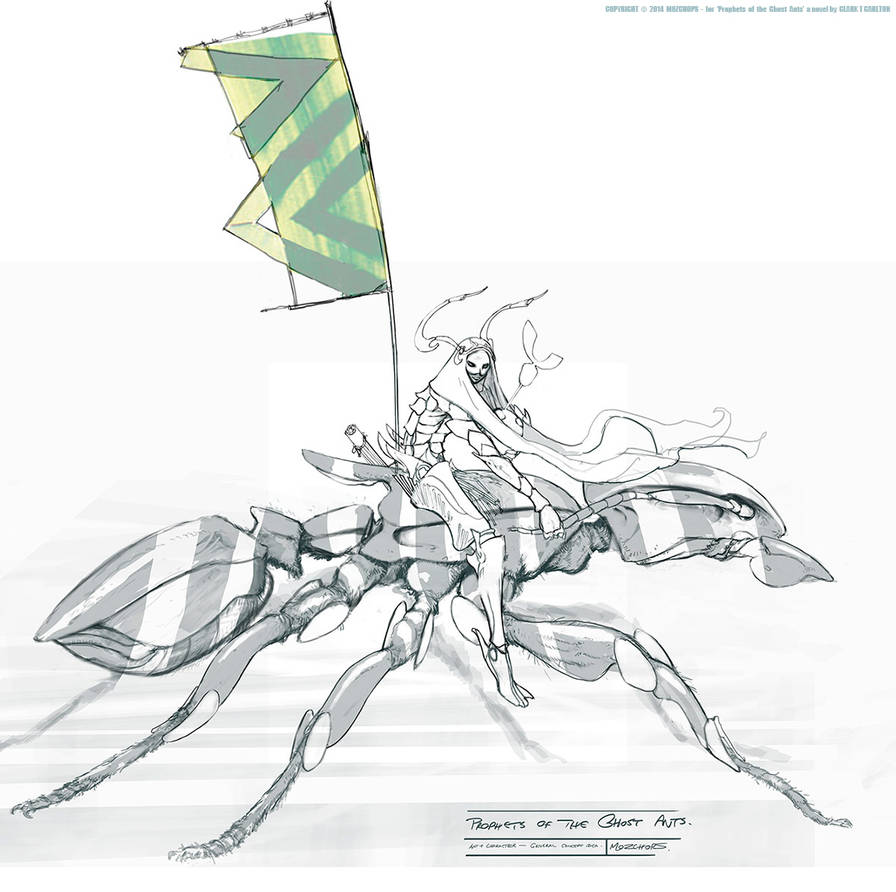 The scene is full of action, so I drew up a very
rough
rough, to give Clark some idea, and to work out the aspect ratio (this is being viewed as an eBook illustration onthe Kindle primarily), but we're keeping the full finished scene under wraps as it is spoiler heavy. You'll have to make do with this.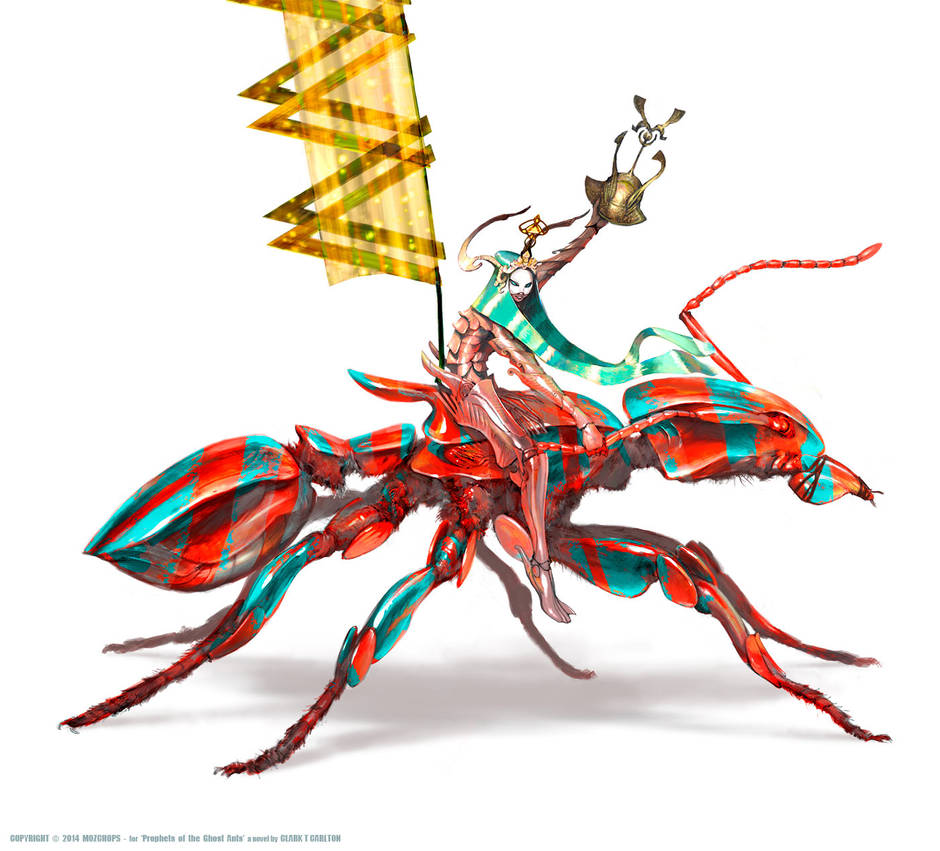 Some more stuff coming soon
Mozchops
www.facebook.com/Mozchops.dood…
www.facebook.com/SalsaInverteb…
www.pecksniffpress.com/
www.mozchops.com/
twitter.com/Mozchops_