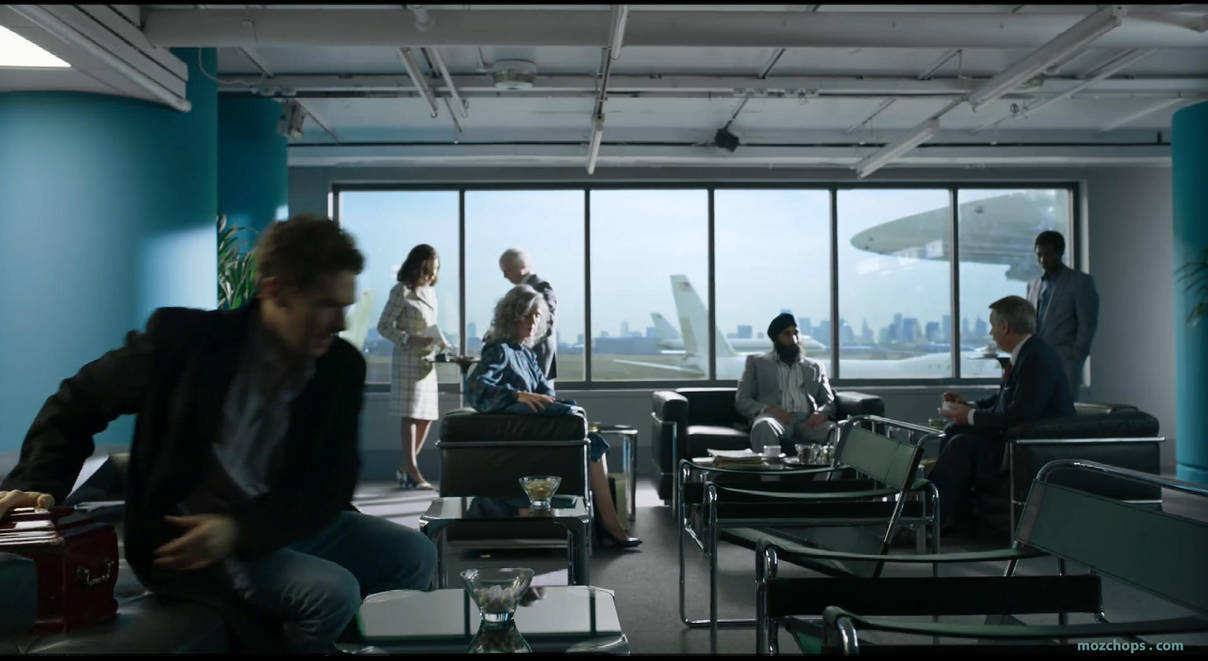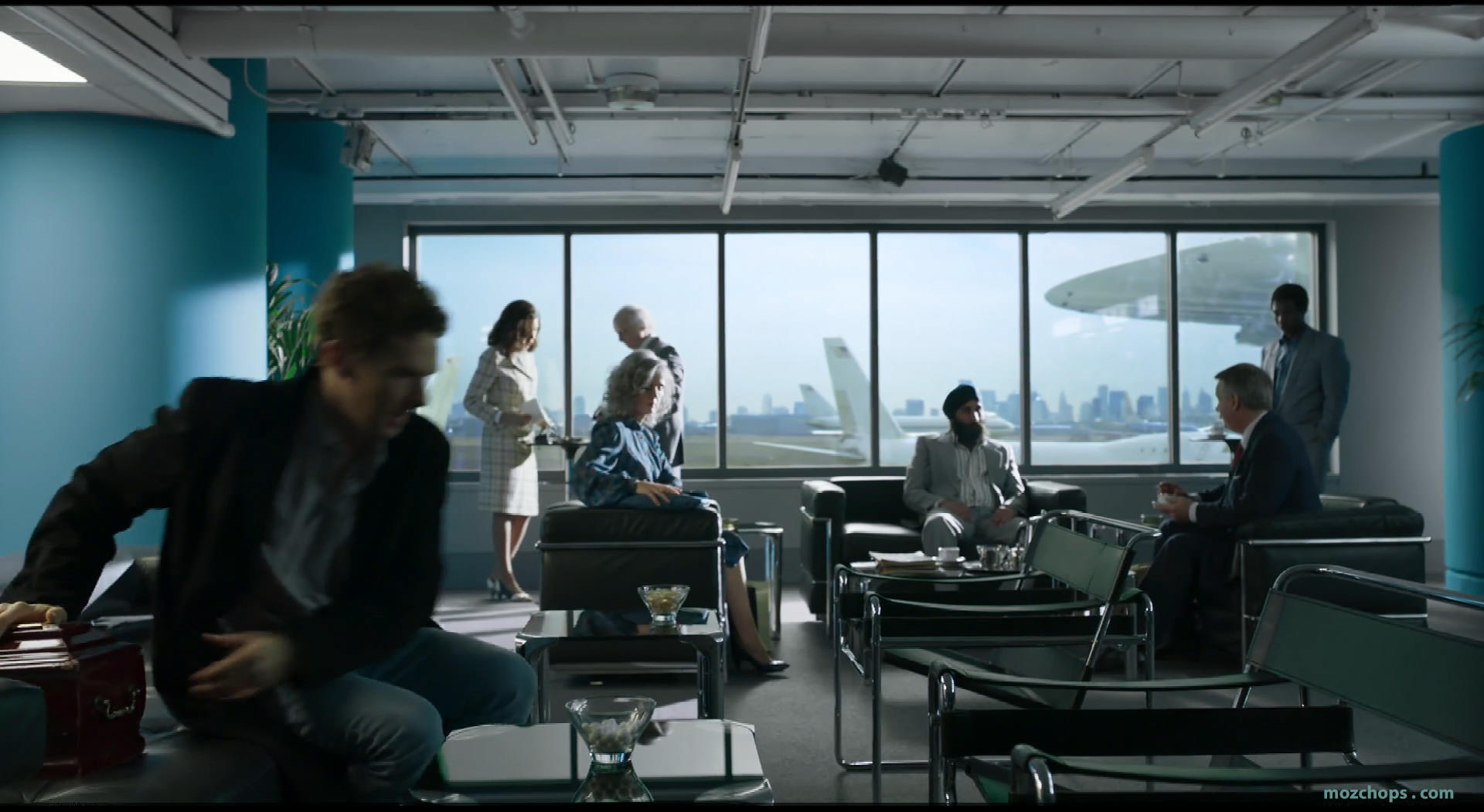 Watch
Before compositing
See the finished shot here...
JFK matte painting by Mozchops
Recently I did a number of matte paintings for the sky mini-series Patrick Melrose (starring Benedict Cumberbatch), and this one was the most fun, the departure lounge at JFK circa 1982. A lot of research was necessary to get the right look for the taxi /runway area and the look of the planes, 747's were all the rage in those days, no airbuses then of course,

. The skyline for distant NY city was different in those days. JFK was also unusual for having a very futuristic spinning-top style terminal called the Worldport, that looks like it was designed by Syd Mead, it has since been demolished as part of the expansion of the airport.
More matte paintings over at
mozchops.com

Ah, I see some classical Bauhaus furniture
Reply

For domestic flights in period you'd also get DC-10s, Tristars, Boeing 727 and 737.
Reply

Thanks Paws, that was the great thing about researching airlines, there's such a lot of info because there's so many passionate geeks collecting everything, its up there with trainspotters

Reply

No problems; that was just a short list of types I was sure were operated out of international hubs such as JFK, LAX, London Heathrow, Amsterdam Schipol... in period.
Reply