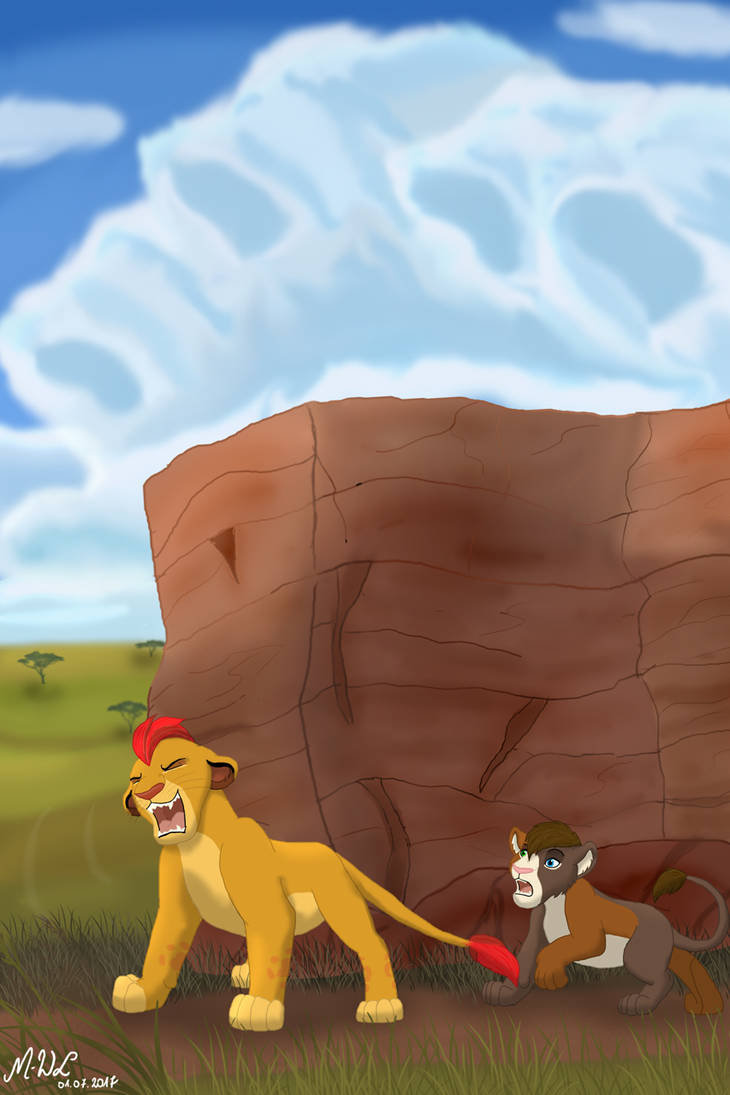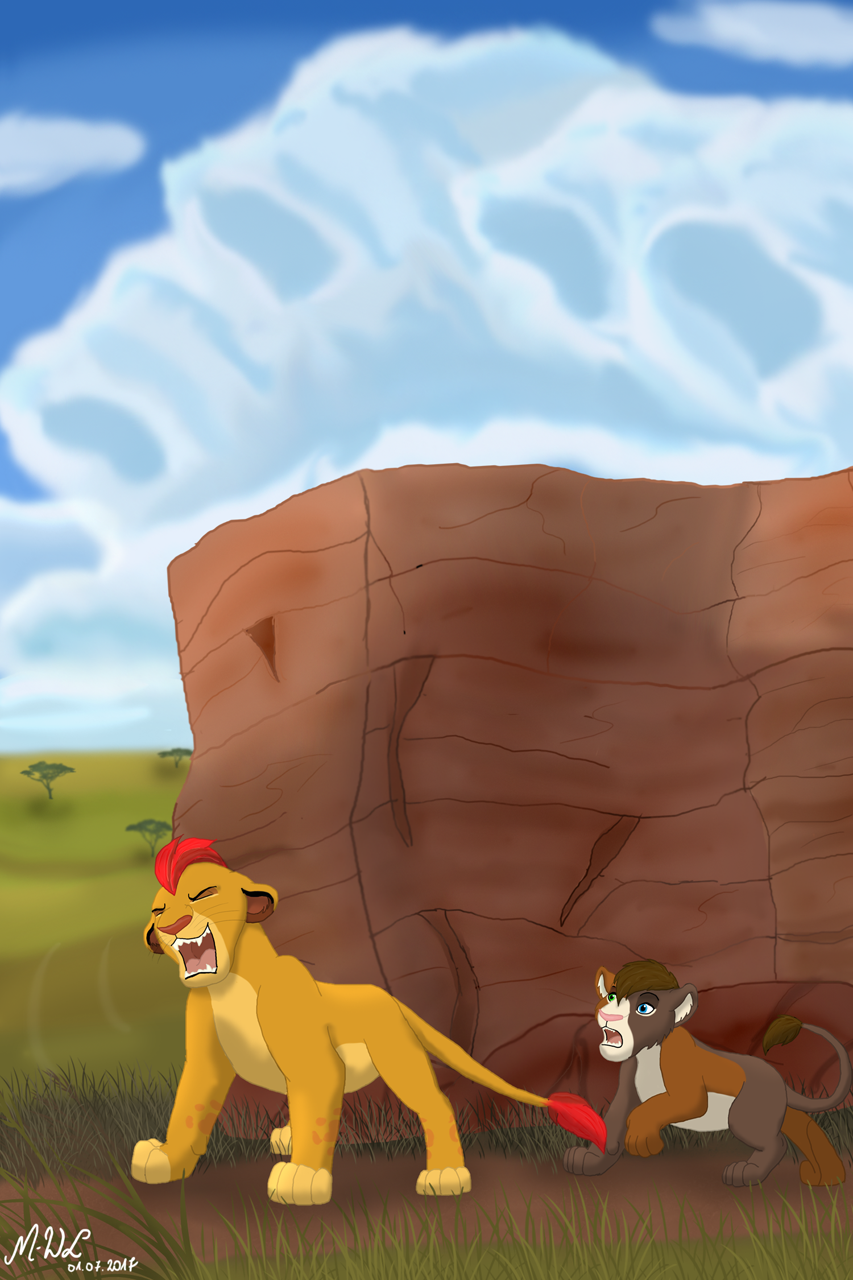 Watch
One day Layla was in trouble - she was attacked by Janja's clan. How Layla got in the Pridelands? Well, Lion's Glade is near of this land.
But back to the story, Janja and his hyenas
chased her to the rocks, from where there was no other escape. Layla was in the trap!
When she thought it was over, hyeanas would eat her,
somebody came to rescue her. It was a Kion, leader of the Lion Guard.
Fortunately he was on the patrol near this event. Kion used Roar of the Elders
and that way he beat hyenas. Layla was shocked, because she has never seen something like that.


I planned to draw Layla and Kion's first meeting for some time. I know, that lion's clouds aren't so pretty, but I drew them at first time





Kion (c) Disney
Layla and art (c) me

Referece of Kion's pose caps.pictures/200/4-lion-king3…
Reference of Layla's pose www.caps.media/199/8-lionking2…




PL

Któregoś dnia layla miała kłopoty - została zaatakowana przez klan Janjy. Skąd ona się wzięła na Lwiej Ziemi? Cóż, Lwia Dolina jest niedaleko tych terenów.
Ale wracając do historii, Janja i jego hieny zagonili ją do skał, skąd nie było innej ucieczki. Layla była w pułapce! Gdy myślała, że to koniec, że hieny ją pożrą, ktoś przybył na ratunek. To był Kion, lider Lwiej Straży. Na szczęście miał patrol niedaleko tego zdarzenia. Kion użył Ryku Przodków i taki sposobem pokonał hieny. Layla była w szoku, ponieważ nigdy nie widziała czegoś podobnego.


Od jakiegoś czasu planowałam narysować ich pierwsze spotkanie. Wiem, lwie chmury nie są zbyt ładne, ale po raz pierwszy je rysowałam