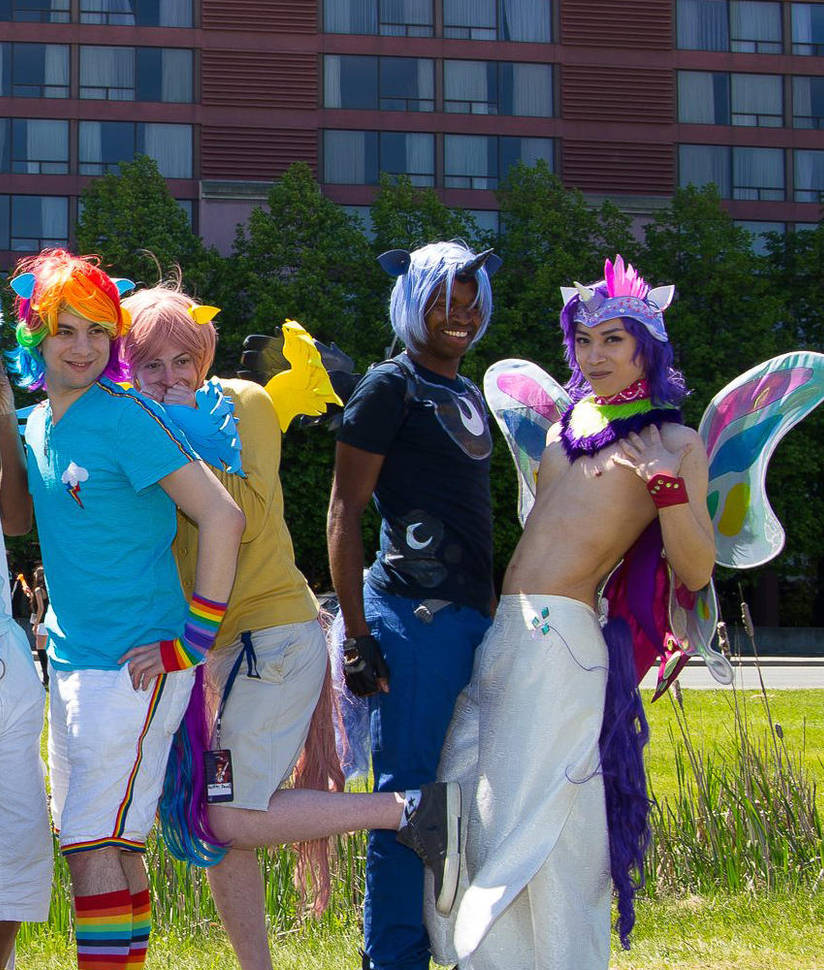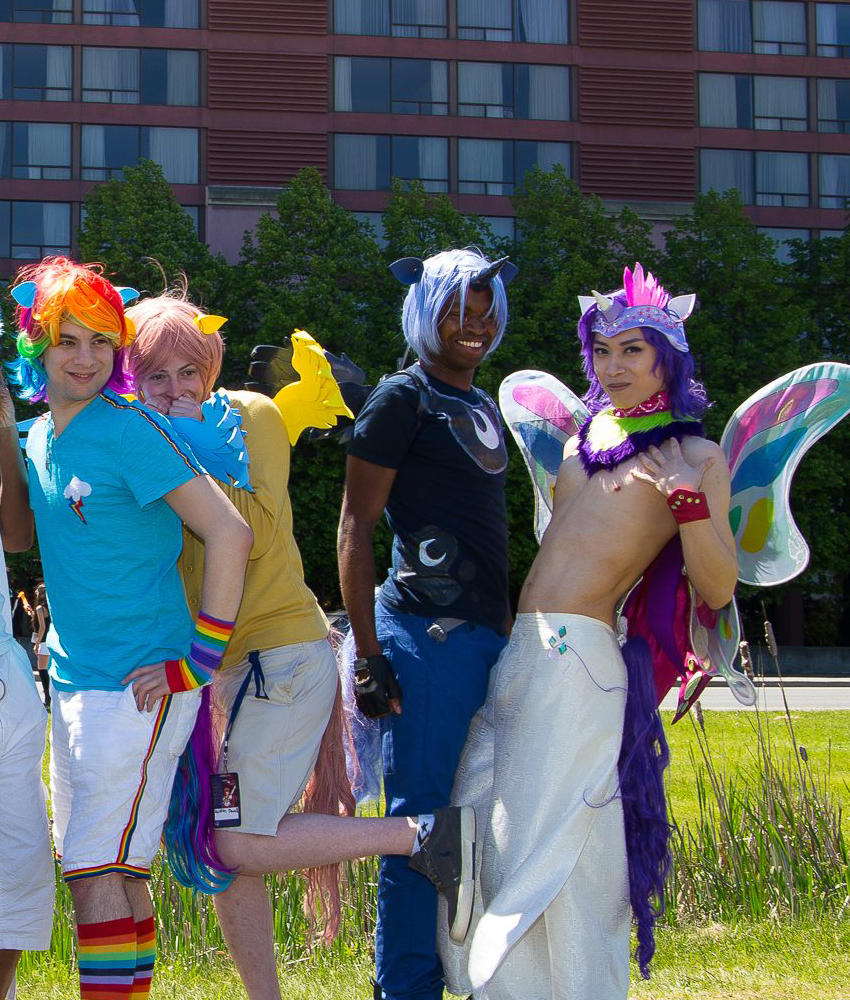 Watch
Me and the winged brony boys...

So, this year I decided to organize and craft for a genderbend/ rule 63 MLP cosplay group. I wanted to use it to showcase my new wing accessories that i was planning to sell at the end of the year. I did help everyone with their casual cosplay attires (except for my Sonic Rainboom Rarity/Elusive since everything had to be custom made from scratch) and their hair and light make up (again... except my rather gaudy look. Keeping with the look in the episode. LOL.)

All wings in this photo were hand-made by me. They are detachable, wind and convention crowd resistant (have hinges to allow partition), water proof (made of durable foam), and posable/flexible to a degree (wiring under foam feathers).

So far, ppl LOVE them. I hope to sell them for around $45 - 50 (depending on whether the buyer decides to buy as a set or separately to mismatch the wing types and colours) at my first crafter table. Let's see if the positive reviews will translate to a success...

Photography credit goes to Matt (www.mattayotte.com) + (www.flickr.com/photos/mattayotte) who is an amazing photographer and fellow cosplayer.

Reply

Looks great, my favorite is the Rainbow Dash!
Reply

Those are some legit fans. Kudos to you for doing a genderbend cosplay. You don't see those often.

Reply

Whoever is dressed as rarity literally looks like a woman. And believe me I do not mean that in a bad way.
Reply

I need a group to to this with but i have friends who want to but no recorce,im the only one with pony cosplay wich is my butterscotch exept wings and tail but you guys look great
Reply

Absolutely brilliant! The effort you put into them is apparent~
If I get the opportunity to, I'd love to get a pair from you for my Rainbow Blitz cosplay~
They all look amazing

I am -loving- the wings you made for Rarity/Elusive.
Reply

LOL that is awesome! I've been trying to convince my friends to do something like this for weeks
Awesome Job bro!
Reply