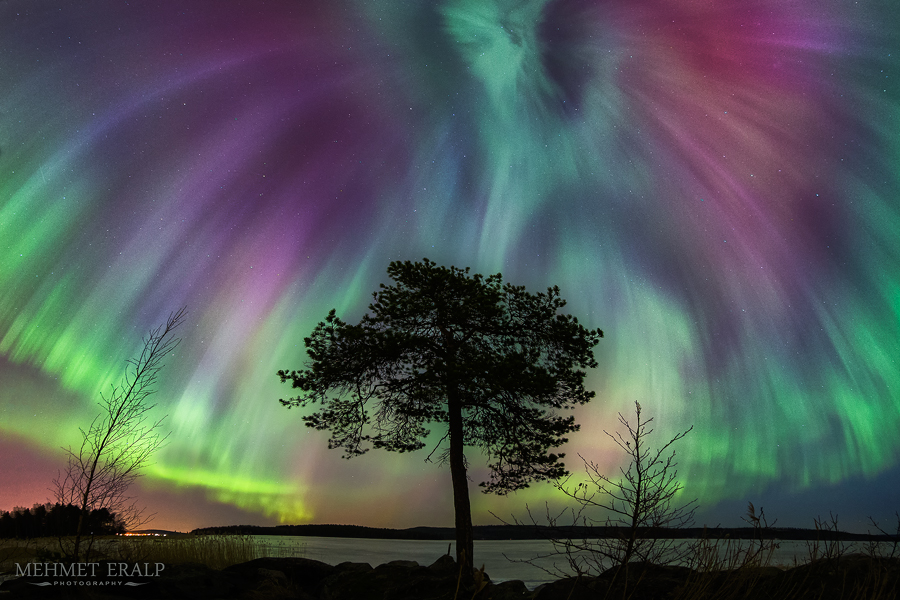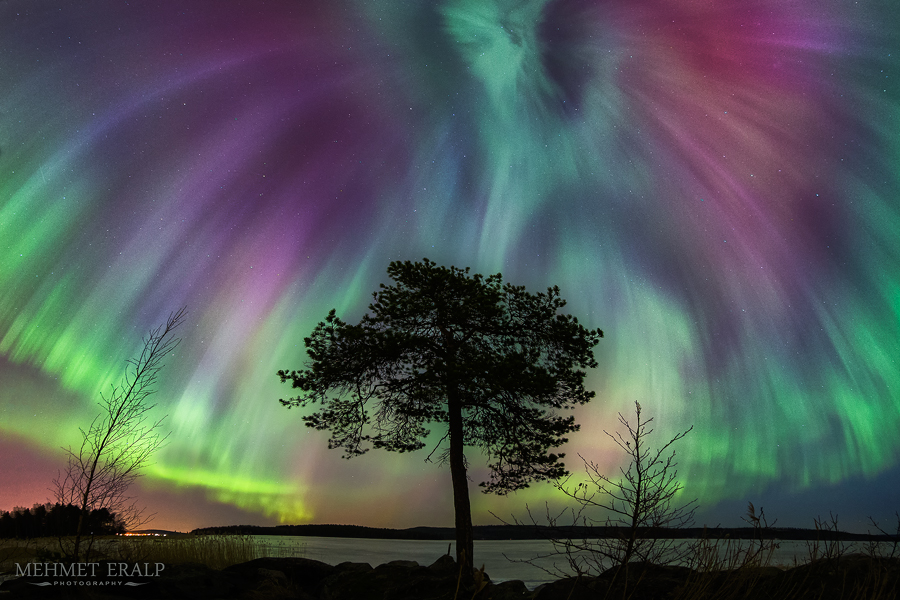 Watch
FANTASTIC! I knew you would do something fun for New Years, and my expectations are completely fulfilled. However,I had no idea you'd be able to find/create a firework for us from the Auroras. This is a pleasant surprise!
There is a very balanced effect with the auroras circular movement. If you start in the bottom center, move up through the tree trunk, and out on either side, move round, then back through the darker lul of activity to the bottom center again - this is important to lead the viewer through each part of the composition- what's fun is that you can either figure 8 or go back through the same round on either side of the tree that divides the center. It's a little illustrative of a darker mood, uplifting to a happy and brighter one.
The side trees here are important too though- the ones bare of leaves are bending with the light, and following it's movement, as if going "We're coming with you, no matter where our roots may be!" The one in the center, has this look as if it is taken aback, like there's a face looking up towards the sky that is completely astounded- it represents all of us in awe of this miracle. You can even see the the Big Dipper, whose handle is aligned with the tree trunk- I think this adds a deeper concept, maybe not even intended, but as an extension of that tree, you could say it is using it to scoop up the energy from the light, so it can bend and follow it too. The fact that this tree is full of foliage makes it seem heavy and very rooted to that central point. It adds great contrast to the other trees, and the lightness of the water and auroras.
Very well done!
The Artist thought this was FAIR
12 out of 13 deviants thought this was fair.